itch.io Blog - itch.io
http://itch.io
Updates from itch.io
https://itch.io/blog.rss
---
We're bringing games to Github's GDC party!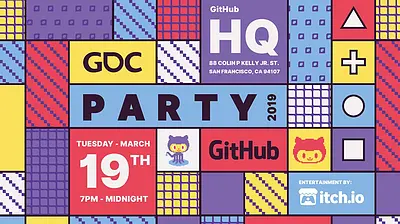 We've partnered with our friends at Github to help bring their GDC party to life! That's right, on March 19th Github are throwing open their office doors and inviting in the community to play games, show games, and have a great night! There is going to be space for developers to show off the games they're working on (make sure to show up early if you need an outlet!) but we're also curating a playlist of great multiplayer games to help spice things up. Does this sound like your jam? The full details are on the Github Blog and hidden in the image above, but for the sake of readability I'll include them below. When: Tuesday March 19th 7pm- Midnight Where: 88 Colin P Kelly Jr Street San Francisco, CA 94107
---
Prepare for GDC with these quick tips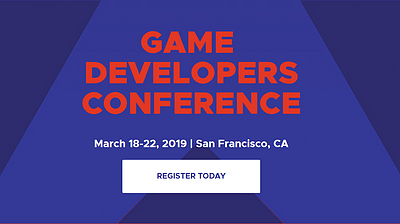 It's springtime in San Francisco which means that we're about to play host to thousands of game devs for GDC. The annual (wildly expensive) conference is back which means that it's going to be a lot of devs' first time at the show. In the interest of passing along what I've learned to the next generation, I have some tips on how to make your first GDC great. Last year I posted a similarly themed list (you should read that post too) but here a few new tips to complement those. Seriously, preparation is important Last year I talked about preparing your schedule, this year let's talk about preparing your bag. San Francisco is expensive, like REALLY expensive. Save some time and money and bring some water and snacks. You're going to get worn down cruising the show floor and attendi...
---
itch.io Recommends: Apes, Birds, and Demons, oh my!
Hot diggity, we've got a new group of games! It's finally starting to feel less like winter in itch.io HQ (note: there is no itch.io HQ) so let's celebrate with some cool games. I've been looking forward to our first game, Ape Out since its announcement but I'm also happy to be surprised by our other two games this week. Read on for a wild group of experiences, hand picked just for you. Ape Out Ape Out is a simple game. You play as a Gorilla on a quest for revenge after they break out of their cage at a testing facility by alternately grabbing and shoving rooms full of armed guards. That's it. There's no progression system, there aren't any combos, just pure and unmitigated gorilla murder. What Ape Out does that gets a little more complicated is its semi-generated soundtrac...
---
itch.io Recommends: a pair of instant classics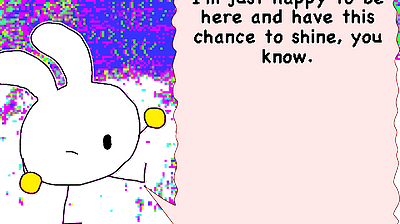 Didn't you see the post on Tuesday? There are game jams happening RIGHT NOW! Ok, ok, game jams aren't for everyone so here are some games! Everyone likes games, right? This week we have a pair of games that are instant classics and I'm honestly excited to talk about them. Let's dive into the picks. Faith Chapter 2 Here's the deal gang: I hate Faith Chapter 2. To be clear, it's a brilliantly made game with tight pacing, deceptively evocative art, and shows a deep understanding of flow-- but it's also horrifying and scared me more than I'd like. None of this should surprise fans of the original Faith, but if you're new to the series I highly recommend keeping the lights on and leaving the headphones on the desk. As a series, Faith harkens back to the satanic panic of the...
---
Need something to do this weekend? Try out a game jam!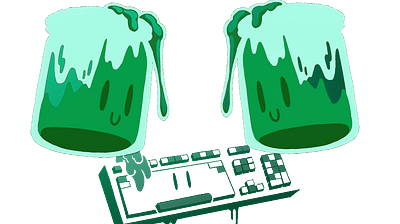 Jams, jams, jams! If jam hosts could take a break for just one minute, I'd appreciate it, but that's not really in the spirit of jamming is it? This week there are a trio of popular jams that deserve your attention. No matter what genre or engine you want to work with, there's something for everyone. Extra Credits Game Jam 3 One of the biggest gaming Youtube channels is also a game jam in the form of the third Extra Credits Game Jam. Starting this Thursday teams will have 100 hours to build a game based around a currently un-announced theme. Entries in the jam may be featured in an upcoming Extra Credits video and seen by thousands. The stakes are high, but the tone of the jam is relaxed so anyone can join in. As of writing there are almost 900 people signed up to jam, so if you'...
---
itch.io Recommends: Goats, Souls, and Puzzles. Oh my!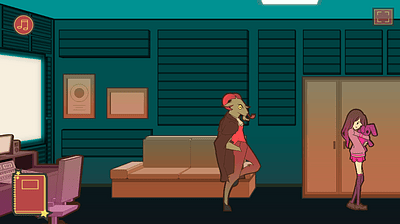 What's a new week without new games? Nothing, that's what. This time around we're taking a look at a motley assortment of games. There's an anthropomorphic goat, some soulslike love, and a startlingly good puzzle platformer. What do all of these games have in common? They're all available for you to read about below. Goat Detective Supah Star It's weird what sticks with you from a game. Sometimes it's the music, the plot, or the characters. Goat Detective has the sassiest walk animation in games. Sure there's a fun murder mystery about slippery K-pop stars but there's also a goat walking hips first through the crime scene. Yes the music is silly and pleasant, and the writing keeps the goofs flowing, but the titular detective stomps his way in and out rooms like an America...
---
Analog games are on itch.io, here are some of our favorites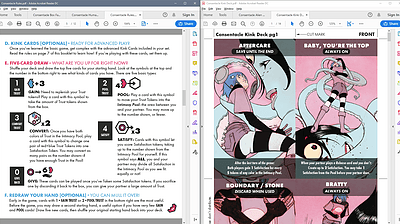 In case you didn't know, itch.io isn't just the best place to buy digital games but also the best place to buy analog games. On the home page if you navigate to the " Physical Games " link on the left hand side of the page you'll find print and play card games, tabletop RPGs, and tons of stuff that defies classification. If you haven't taken the time to explore this section of the site I can't recommend it highly enough. There are so many ingenious projects in there that missing out on them is a huge mistake. Don't worry, I won't just assign you homework without giving you something in return. Here's a sampling of some of my favorite analog games you can find on the site right now. Consentacle Full disclosure: I backed the physical edition of Consentacle on Kickstarter...
---
itch.io Recommends: the weird brilliance of 2019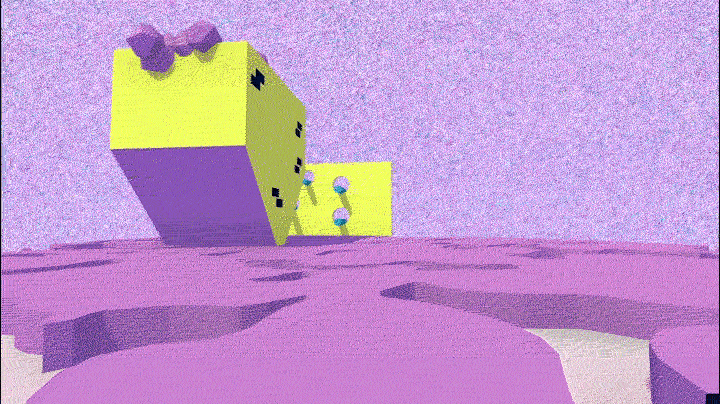 I'm genuinely excited for 2019. In a month and a half we've already seen a ton of absolutely amazing projects and this week keeps the streak alive. I'm happy to say that each of the three games we're talking about this week is weird and unique with a subtle layer of brilliance lurking just beneath the surface. Art Sqool I'm really glad that Art Sqool exists. It's a wonderful surrealist romp through your freshman year at a poorly spelled art school that feels weird and unlike anything I've seen before. In your artistic adventure you're doing two things at once, there's a 3D space for your character (referred to only as Froshmin) where you collect artistic tools like colors and brushes and find inspiration to use in the second part of the game: a Microsoft Paint inspired dr...
---
Announcing the itch.io Midwinter Selects Bundle!
Shake off the cold with a bunch of hot games in the itch.io Midwinter Selects Bundle ! Grab 6 games for just $10 and support developers while you're at it. That's right, for a crisp $10 bill you'll be able to get the following games: Get the itch.io Midwinter Selects Bundle here Minit Live, die, live, die, live, die. Minit takes your adorable duck-mouthed hero and kills them every sixty seconds: no exceptions. Make new friends and solve their problems, all while managing a constantly ticking clock. If you love classic Zelda games but wish they had a greater sense of whimsy then Minit is for you. Heaven Will be Mine You know what classic mecha anime needs more of? Sexting. Heaven Will be Mine remedies this glaring oversight with a wild galactic romp through the hearts and minds of you...
---
The Stillness of the Wind is about "nostalgia and loss" — an interview with Coyan Cardenas about his new game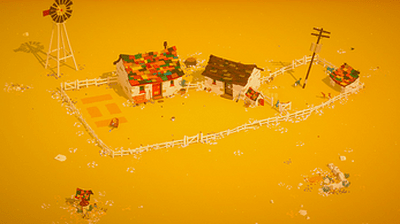 Fans of slow-paced games about farming might remember when we featured Where the Goats Are on the itch.io blog. The game was a beautiful slow-burn about a woman living with the titular goats while trying to make ends meet. Today we're happy to report that the game has received a fully featured follow-up called The Stillness of the Wind . I got to talk to the developer, Coyan Cardenas, on the eve of the game's release. We spoke about what's going on inside this new adventure: Ok, let's start with the basics: Who are you and what exactly is the Stillness of the Wind? My name is Coyan Cardenas aka Memory of God and I'm a solo developer and director of Lambic Studios. The Stillness Of The Wind is a slow-paced, melancholy game about life and loss, where you play as Talma, an elderly goa...
---
itch.io Recommends: The Games of Global Game Jam 2019 Global Game Jam is one of the year's biggest jams, and it just wrapped up a week ago. The annual jam boasted almost 900 locations and, as usual, we have tons of new games for you to check out on itch.io. If you want a broad overview of what's been uploaded the Global Game Jam tag is your best bet. This year's the theme was "What home means to you." Here are a few of my favorites to get you started: House Haunting If you have a good house, you have to try to keep it for as long as you can, or at least that's what I've learned living in San Francisco. House Haunting takes this idea and launches it into the realm of the supernatural. Take your ghostly ability to flicker lights, knock vases, and draw pentagrams to the open house that you haunt to prevent anyone from buying it. It...
---
Join the itch.io community translation project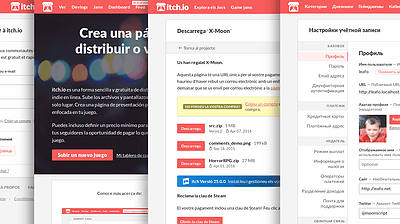 We've received many requests over the years about making itch.io available in new languages, either because someone would like to use the site in their own language, or they'd like to introduce others to the platform who don't speak English. I'm happy to announce that we're finally kicking off our translation project (and we're already off to a great start). Join the project here itch.io was initially built as an English website. Whenever someone asked for language support we would enthusiastically say "Yes we want that," but know inside it would be quite a challenge. For this project we have to go to every page on itch.io (there are a lot!), extract English text, and format it for translators to work with. As of last week we've started doing this. We're using the foundation set up for the...
---
itch.io Recommends: charm, promise, and the avant-garde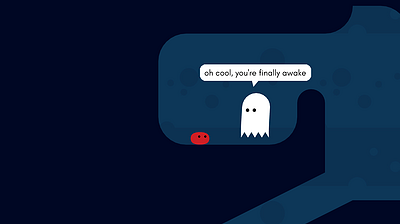 This week is a wild one for recommendations. I'm happy to say that this week features a game that has absolutely stolen my heart, an incredibly promising demo, and an avant garde collection of experimental projects. In any normal week we'd have one, maybe two of those categories but this isn't a normal week. Read on for more details. Pikuniku I've seen Pikuniku around for what feels like forever. I think I saw the leggy platformer at a show back in 2016 and in the intervening years it never really caught my eye in a real way. That is, until now. Pikuniku won me over within 30 seconds of booting it up with its genuinely charming writing, magical soundtrack, and unique sense of whimsy. What I expected to be a goofy physics platformer is actually a lovely 2D exploration game about hel...
---
"No matter what, we never stop fighting to do good." Heather Flowers on Extreme Meatpunks Forever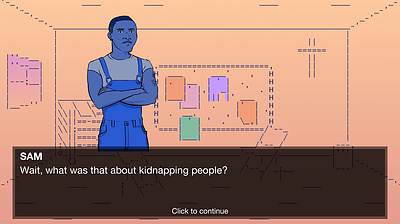 Heather Flowers had a busy 2018. Early in the year she teamed up with Ryan Rose Aceae to release the brilliant Genderwrecked and then later on she released her episodic tour de force Extreme Meatpunks Forever . This to say nothing of the smaller projects she also found the time to make and release last year. We've talked about Heather's work before on the blog, but we've never talked to the dev herself. That is, until now. Heather was kind enough to answer some of our questions about Extreme Meatpunks Forever now that the finale has been out for a few months. Read on for Heather's thoughts on working episodically, technology made out of meat, and what's next for the Meatpunk universe. Let's start with the basics: Who are you and what is Extreme Meatpunks Forever? My name is Hea...
---
There are scores of great VR experiences on itch.io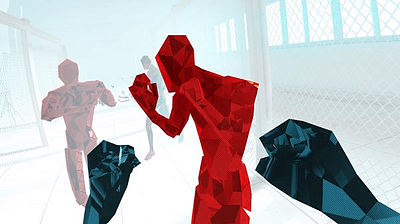 So you've gotten your hands on that hot new VR set up, plugged in the headset, cameras, and controllers and are ready to live the sci-fi dream. But you're missing one key component: games. Where can you go to fill up this interactive hole in your life? You know the answer: it's itch.io! That's right, not only do we have awesome indie games, comics, books, and jams, but we also have VR experiences ready for you as you read this. Just like any other specialized kind of content, we have a tag set up for VR ready for you to browse through. You can sort through all of these experiences in a variety of ways from popularity to platform to price. You can also refine your search by including other tags. If I were to list all of the ways you can sort VR games here, this post would be a mile...
---
itch.io Recommends: Relaxation, Relaxation, Relaxation
There has been a deluge of games recently about relaxing and I love it. Sometimes we're relaxing on boats, sometimes we're in forests, but this week we're going in two directions I haven't seen before, 3d painting and music generation. If relaxing isn't your thing we also have a surprise 3rd game with animals playing sports. Read on for all of this week's recommendations. FlowScape Fill your life up with happy little trees, or bushes, or animals. FlowScape is a Bob Ross painting come to life. When you start Flowscape for the first time it generates a small landscape diorama populated with trees, rocks, water, and animals. You can soar through your new domain, or zoom in and look at frogs hopping back and forth. It's like a small terrarium that only you'll ever see. But wher...
---
5 years and a 2.0 update later, Mountain is still a uniquely brilliant game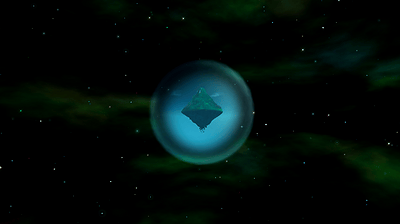 You may have missed it in the madness of late 2018 but David OReilly's 2014 summit-based masterpiece, Mountain got a major update in December. This update --Mountain 2.0 as it's called-- refreshes a game that I already loved a gives us all an excuse to jump in for the first time or check out all of the changes. But what is Mountain? Well the naysayers would describe it as "watching a mountain spin around in space while things happen randomly" and fans would… well fans would probably agree. In Mountain you act as a sort of passive deity observing a mountain-shaped planetoid as it hurtles through space. With the exception of some end game events (no spoilers here!) there isn't a lot you can do outside of controlling the camera and advancing text while the mountain waxes poetic. O...
---
itch.io Recommends: Romance, Relaxation, and Strange Game Hybrids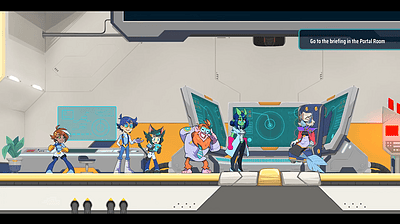 I swear, the indie community doesn't take a break. In the time it has taken me to get over my New Years' hangover there have already been dozens of fantastic games released. In an effort to highlight some subset of all of this talent, let's talk about some of the games that I'm happy to recommend you check out this week. A_DESKTOP_LOVE_STORY Nathalie Lawhead has done it again. Fans of the blog might recognize Nathalie's name from the her interview , or the fact that we adored her previous game Everything is Going to be OK , but her work deserves to be loved by everyone. This time Nathalie is continuing to play with the structure of what games can be with A_DESKTOP_LOVE_STORY. Thematically, Desktop Love Story is about a handful of characters communicating and falling in love. Lawhea...
---
itch.io Recommends: old-school roguelikes, co-op shenanigans, and retro shmups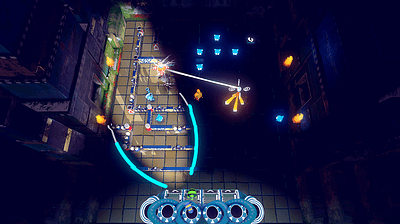 If you're hoping to find a list of games with broad appeal… you should probably read the recommendations we made in previous weeks because we're going hyper-specific this time. If you like couch co-op, old-school roguelikes, or retro shmups we've got the best games you're going to read about today. If not, maybe you'll find something new to love. Either way, read on for our full weekly recommendations. FARA You may not know this about me, but I used to play a ton of old-school roguelikes. Before the genre became synonymous with adding level-generation to the gameplay of other genres, there were inaccessible text based adventures that promised a world of possibility but locked it behind a dictionary worth of commands. I'm not going to pretend that I don't like the advancemen...
---
A new year means new game jams! Here are a few to check out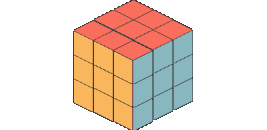 It's a brand new year and that means there are another 365 days worth of game jams you can take part in! There's a brand new look for our Jam Tracker , which makes it easier to choose either the chronological chart or a list of upcoming jams. To help celebrate this update, let's talk about some upcoming jams that caught our eye. As always, if none of these picks thrill you, check out the jam tracker and let us know what you're excited for in the comments below. Finally Finish Something 2019 If you're anything like me you have tons half-finished projects cluttering up your hard drives. Why not put them to good use in Finally Finish Something 2019! The third entry in this annual jam series asks participants not to adhere to a theme, but to do what the titles says and finish somethi...
---
itch.io Recommends: start the new year with new games!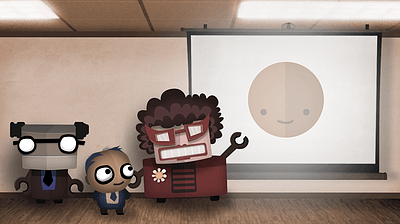 Welcome to 2019! We can take a collective sigh of relief as we made it through the Running Man gauntlet that was 2018. Let's start the new year off with something positive and talk about some great games to help ease you into this brave new year. The Tomorrow Corporation catalog Ok this one isn't a game but three of them . You may have missed it during the excitement of the Winter Sale, but we worked with Tomorrow Corporation to bring their entire catalog to itch.io. That's right, now you can play Little Inferno, 7 Billion Humans, and Human Resource Machine through the itch app or DRM-free. My favorite of the trio is Little Inferno (I love burning things and Sugar Plumps is a precious child), but all three have a unique brand of dark comedy that resonates throughout. If you're not...
---
Announcing the itch.io Winter Sale!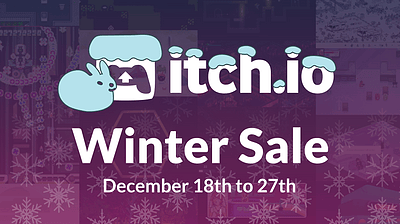 The itch.io Winter Sale is live now. Check here for all the discounts. Howdy, itch.io Faithful! The weather may be cold, but the deals are red hot. Gather around the fire and pick up your new favorite games, comics, and soundtracks in the itch.io Winter Sale! The fun has already begun, but act quickly because these deals will melt away on December 27th at 10AM PST. There are already hundreds of projects discounted and you can find a constantly updating list of games on sale here . We'll also be featuring discounted games on the front page of the site throughout the sale so you'll always find something new to play. We're always looking for games to feature on social media so make sure you're tagging the gifts you get your friends on Twitter with #itchwintersale. Enjoy the rest of yo...
---
itch.io Recommends: specific games for specific people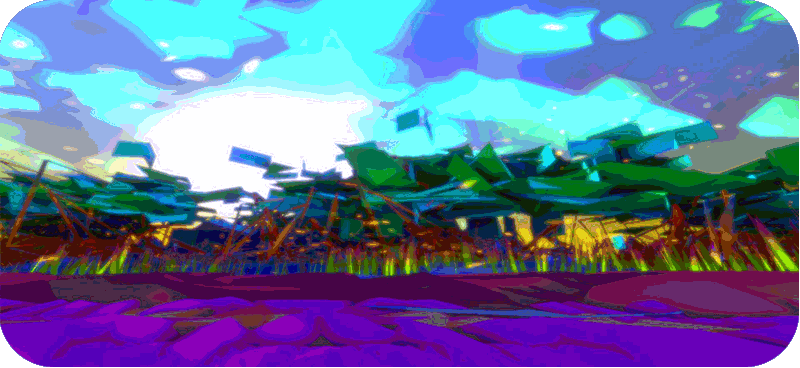 One of my favorite parts of running this blog is finding and recommending games that are going to appeal to very specific people. I realize that if I wanted to "maximize sales" I'd pick only the most broadly appealing games to highlight each week-- but that's not really our style here on the itch.io Blog. This week I want to recommend a trio of games that you're either going to love or wonder why it was recommended. Read on to find out more about these niche recommendations. Endhall I'm a sucker for some thoughtful system-based gameplay, but I feel like it has been a while since I was able to really sink my teeth something tactical. That is, until Endhall. Endhall takes a look at grid-based combat asks you to build Rube Goldberg-esque interactions between your spells and enemy...
---
A conversation with the curator of the PICO-8 Advent Calendar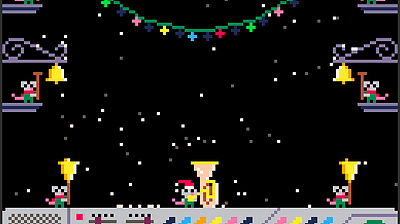 One of my favorite memories of the holidays has to be gathering around with my family and opening our advent calendars every night. The idea of building toward something throughout the season was, and still is, really appealing. The developers behind the PICO-8 Advent Calendar must have a similar love as they have designed and curated a series of 25 holiday PICO-8 games. I got a chance to talk to the organizer (with the help of one of the devs, Pocketfruit ) behind the event about ending the year with a bang. Let's start this off right: Who are you and what is the PICO-8 Advent Calendar? My Name is Bigaston . I'm a hobby game developer from France and I have started this project. In the last few months, some of the most experienced and most prolific PICO-8 developers have joined forces...
---
itch.io Recommends: Ludum Dare 43 Games!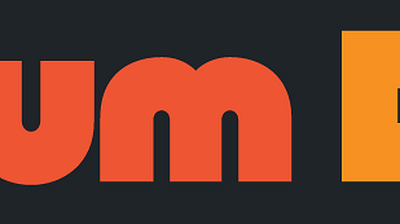 It's the most wonderful time of the year: Chr- Ludum Dare! If you somehow missed one of the biggest jams of the year… welcome back! Last weekend thousands of developers descended upon their keyboards to create new projects under the theme of "sacrifices must be made." Of course this means that there are now hundreds of new games on the site (as of writing 1345 games are tagged with Ludum Dare 43 ). So how do you sort through this massive pile of content? You can spend hours delving into each and every entry, or you can take some of our recommendations on places to start. We have an official collection of Ludum Dare entries that itch.io staff members like that we're continuing to update as we play more games. If that list of games is still too overwhelming, here are an even more r...
---
itch.io Recommends: new friends, hidden friends, and dazzling critique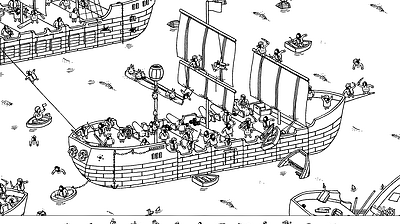 It's Tuesday which means it's time for another roundup of great games! This week, we've got a delightful hidden object game, a promising mashup of two of Nintendo's classics, and the return of one of our favorite zines. Yeah, it's been a busy week. Anyway, let's get to the recommendations. Hidden Folks Find some friends in Adriaan De Jongh's Hidden Folks. If you've ever spent time hunting for the red and white striped Waldo, you'll find yourself right at home in Hidden Folks' adorable black and white world. You can pan across giant and varied playgrounds to track down cute denizens. The worlds are detailed and fun with tons of surprises to find throughout the game's brief playtime. Hidden Folks is a game that finds the joy in presenting a bunch of details to you and a...
---
Celeste is one of our favorite games of 2018. Here's why we love it.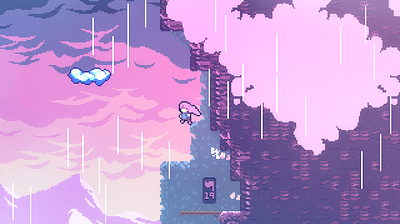 What are the games you find yourself coming back to? Is it your favorite game from when you were a child? Is it the intriguing but flawed experience nobody but you seems to understand? Maybe it's an arcade-style classic you're trapped in a score war over that you really should play again. At the end of each year I like to think about which games have come up in my mind since I last saw their credits. This year I couldn't shake Celeste out of my head, and it's one that I think more folks should play. Yes, we've already written about Celeste on this blog -- but in the spirit of looking back at the year that was, I want to make one last hail mary plea to get the game into more hands. Celeste is a game I love in two distinct parts that blend together brilliantly. At its most basic le...
---
itch.io Recommends: A Detective Frog, a Grizzled Detective, and Beach Date!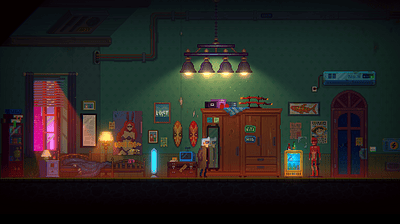 Welcome back to the itch.io Blog, everyone! We were out for most of last week, so there weren't any posts, but we did have the Black Friday Not-Sale to keep you occupied. Did you pick up any new projects? Anyway, we've got a stack of new games for you to play this week that we think are worth your time. Read on for more details. The Haunted Island, A Frog Detective Game I've been pretty vocal on this blog about my love for detective games, but I understand that they can be a bit morbid for some folks' taste. If only there was a goofy take on the genre that prioritized joy and charm over everything else. Enter: Detective Frog. I love the sweet frog detective, Detective Frog and their antics in The Haunted Island. I love that they approach the wacky cast of character they're surrou...
---
Announcing the itch.io Black Friday Not-Sale!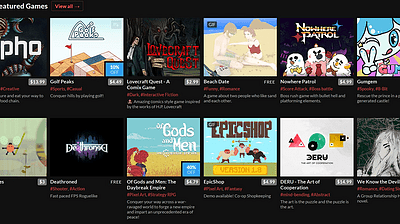 What are you doing on Friday the 23rd? Getting up to buy a new TV at 4am? Skip the lines and support charity in the itch.io Black Friday Not-Sale! What's a not-sale? It's pretty simple: we're not asking developers to discount their projects. What we're doing instead is giving 100% of the itch.io portion of sales on Black Friday to the Trevor Project and the Nature Conservancy. The Trevor Project is a charitable organization that provides crisis intervention, counseling, and resources for LGBTQ youth in America. The Nature Conservancy works globally to combat climate change and build sustainable practices for food and cities. They operate in 72 countries and are working to conserve 500 million acres of land worldwide. With everything going on in the world it feels more important tha...
---
itch.io Recommends: Fresh new picks to ban your midweek blues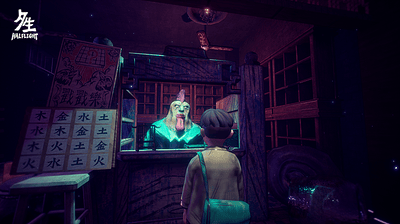 New week, new games! This week we're back with a whole squad of new games for you to play and fall in love with. Need another reason to look down below? All of the games we're highlighting this week have unique and charming art styles. Want to check these games out for yourself? Check the full details out now. Halflight Halflight came out of the blue for me. I never heard of the game before its launch this week, and I'm absolutely blown away. Halflight is a strange, surreal look at 1940s Taiwan that is a delight to explore. The game bills itself as a sort of puzzler, but I spent most of my time with the game taking in the environment and marveling at the details of the game. Throughout my brief playtime (don't worry I'll go back and play more of it) I encountered strange Pan's...
---
itch.io Recommends: beautiful, horrific, pizza games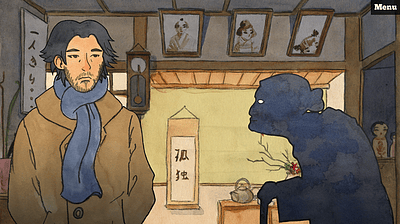 If you're reading this it means that you managed to survive the spookiest holiday. Congratulations! Celebrate your continued not-being-scared-to-death with a cornucopia of new games! This week we have a painted visual novel, a demo for a wacky pizza adventure, and a dream-team of horror superstars! Check out all of our recommendations below. The Doll Shop The Doll Shop is a game that you'll be surprised to learn was developed in just three days. I'm not sure what kind of elven magic transpired to make this possible, because The Doll Shop is easily one of the prettiest games I've seen all year. Every character and background was hand painted by art students in France over the course of a 3 day workshop, and it makes the game uniquely striking. The adventure takes place in a remembe...
---
October was a month full of game jams. Here are some of our favorites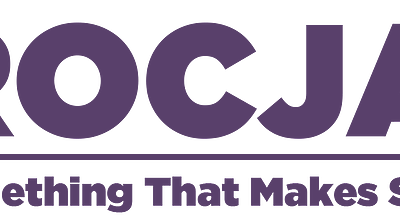 I don't know what it is about October, but it looks like everyone and their mom decided to host or participate in a game jam. As always, you can check out all of the past and current jams over on our jam tracker but I wanted to bring your attention to some of our favorite jams and the games they produced. Yuri Jam This year's Yuri Jam is the 4th annual jam about women and non-binary folks who love women. Each year there have been tons of great entries across a variety of genres and 2018 is no different. As of the jam's conclusion last week there are 61 entries in the form of RPGs, bullet hell shmups, and the classic dating sim. There are tons of great games in this jam that you should definitely check out, but I want to highlight one specifically-- Scrambled: Syd City . Scrambled is...
---
Post mortems are here on itch.io! Write them, read them, and support developers!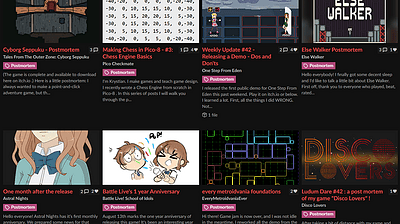 You may have seen the update to our blogging system a few weeks back that expanded the types of devlogs that we support. Now there are official tags for tutorials, culture pieces, and what we're talking about today -- post mortems . For those who aren't already on the post mortem hype train, lets get you on board. Post mortem is the general term given to essays and talks that talk about the process of development in depth. Typically post mortems are done by developers with a focus on education-- if you check out the post mortem tag right now you can see posts about game jam time management, changing engines, and convention experience. There's a lot we can learn from reading about the experiences of others. A good post mortem is part story, part tutorial, and all important. Because th...
---
itch.io Recommends: Some games to get you started in the #itchHalloweenSale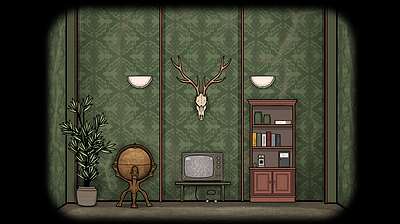 The Halloween Sale is in full swing for another few days (it's going until Thursday at 10am PST) but with hundreds of games on sale it might be a little intimidating to wade through them all. Paralysis of choice and all that (also go check out the itch.io Selects Bundle . I promise it's great). Well don't worry, itch.io fans -- we've got your back. Here are some awesome games to get you started. Thumper Thumper wasn't a game I loved at first. I've always thought it was good but it took me several months to understand just how good it was . Sure, the premise of a super tactile rhythm based around noise rock is pretty simple but beyond this premise lies a project with absolutely incredible gamefeel. To be honest Thumper is a game that you need to feel in order to really understand...
---
Announcing the itch.io Halloween Sale and itch.io Selects Bundle!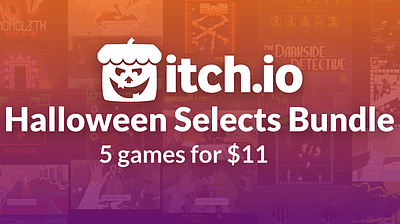 Gather round children. Tonight we have a tale of fun and frights in the itch.io Halloween Sale! Scare up some deals on your favorite games from now until November 1st at 10am PDT. Hundreds of games are already on discount ( you can check them all out here ) but we're also treating you to a brand new itch.io Selects bundle ! Throughout the duration of the Halloween sale you can get access to all of the following games for $11. The Shrouded Isle The thing about sacrificing people to the old gods that nobody ever talks about is just how much management it takes. Sometimes people don't feel like getting sacrificed today. Other times their families need them to help out around the house. Shrouded Isle takes the concept of people management and marries it beautifully to maintaining a sacrifi...
---
Get your game on with the GitHub Game Off!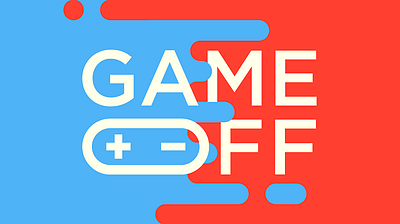 Get ready to get busy with the annual GitHub Game Off. That's right, the internet's largest git repository is back with one of the year's largest game jams and you're invited to take part. Get your game-making hat on because starting with the theme announcement on November 1st at 1:37 PM PDT, you've got 30 days to create your new favorite game. Last year's Game Off inspired over 200 games with its theme of "throwback" and we're excited to see what the community comes up with this time. Just like last year you can submit and play all of the games right here on itch.io! Check out the official jam page and get ready to create or play the entries as they come in. If you're concerned about taxing requirements for the jam: don't be! Your entry can be in any engine or langua...
---
How CrossCode modernizes classic design: an interview with Felix of Radical Fish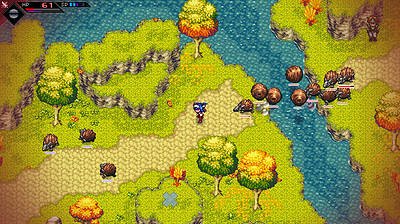 As I mentioned in our Games of the Week last week, CrossCode was a game that took me by surprise. Underneath its classic 16-bit exterior lies a deeply modern hack-and-slash with a shockingly complex story. I reached out to Felix, one of the founders of the team behind CrossCode to see what went into making such a surprisingly deep game. Let's start this off with the basics: Who are you and what is CrossCode? My name is Felix Klein, I'm co-founder of Radical Fish Games. Together with about 12 other people I've been working on CrossCode, a retro-inspired Action-RPG with long dungeons and lots of puzzles and combat. You had a really open development cycle, why did you take this path? We originally didn't plan for such an "open" development cycle. Instead we thought we'd finish the game back...
---
itch.io Recommends: even more Halloween games!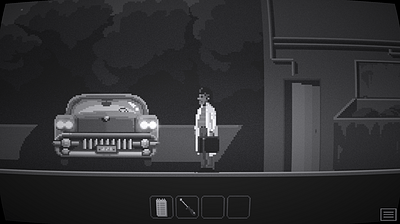 We don't usually do this over here at the itch.io blog but this week we're double-double dipping. Yep, it's buckwild over here. Instead of just recommending games once this week, we're doing it twice. But where does the second instance of "double" in "double-double dipping" come from? We're back with another back of halloween games. We did this a few weeks back, but there are too many horror games to limit to just one post. Consider this a set of bonus games. Read on for the details. Night of the Nun Is it possible to like and hate something at the same time? If so, I like and hate Night of the Nun. Factually, Night of the Nun is a PS1-era horror throwback that stations the player in the woods outside a boarding school looking for their daughter. Emotionally, Night of the...
---
itch.io Recommends: bad metaphors and great games!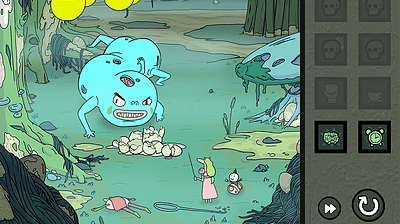 Cruise on in to the itch.io pit stop where we'll fill you up with all kinds of great games! Fill up your tote with the freshest farm-to-table games at the itch.io farmer's market! No I'm not great at metaphors. You know what I am good at? Picking out great games that deserve your attention. Forget about the linguistic crimes I committed above with the hottest games of the week below. CrossCode Let's file CrossCode under "don't judge a game by its cover." When I first saw screenshots I thought I was staring down a faux-retro JRPG. As it turns out I was 100% wrong. While CrossCode borrows a lot of the aesthetics of a SNES JRPG, the game itself is a punchy action brawler with a surprisingly deep story. I've only been able to complete the opening moments of the game (howlongtob...
---
itch.io Recommends: Experimental Adventures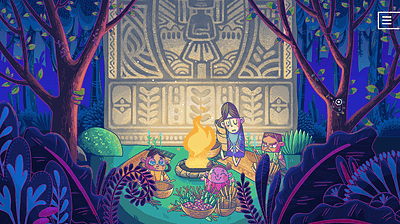 I hope you're ready to get experimental this week, because we've got a trifecta of wild experiences for you do dive headfirst into. This week there's antiviral adventures, a demo of what could become your favorite point-and-click adventure, and a reissue of some of 2015's hottest interactive fiction. Yeah, it's about to get weird. Electric File Monitor Every time I cover a new Nathalie Lawhead game it feels like I should just plug itch.io's follow feature. Yep, if you go to Nathalie's page and hit the follow button in the top right you'll be alerted whenever she uploads a game, and make the fact that I highlight them on this blog every time a little redundant. So what brillance is Nathalie willing to share with us this time? Well in typical Alienmelon fashion we're redefi...
---
itch.io Recommends: wholesome fun, gross fun, and classic fun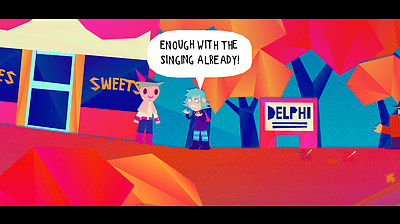 Games, get your games! Fall games season (or as I like to call it: Novembergeddon) is starting up and we've got some great games to share from it. I've been following Wandersong and Pig Eat Ball for what feels like forever but I also want to talk about Depth of Extinction this week, as it's a game I just found out about recently. Read on for more details about some wholesome fun, some gross fun, and some classic fun. Wandersong I don't know about you, but 2018 has been a stressful year for me. Well 2018, 17, and 16 have all been stressful but the point I'm trying to make is the same: I've really fallen for cozy games that can help me feel like things aren't all bad. This is where Wandersong burst into my life like a ray of sunshine mixed with the Kool-aid man. As far as I can...
---
itch.io Recommends: Films, Criticism, and Alien SmashTV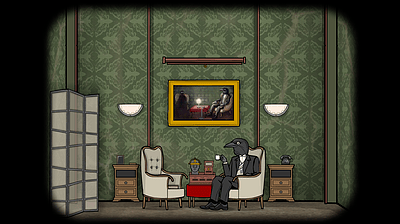 This week is a wild one. We've got movies, we've got criticism, we've got smart games, we've got (seemingly) dumb games. More than any other week, I feel like we've got something for everyone here. What makes this week so great? Read more to find out! Cube Escape Paradox I'm always happy to recommend a new game from the team at Rusty Lake, but this time I'm also recommending a short film. Yeah, consider this a 2-for-1 recommendation. The first part of Cube Escape Paradox is a room escape game. Fans of the Rusty Lake/ Cube Escape franchise will be right at home with this one. The series' beautiful-yet-unsettling art makes its return alongside the genre's best point-and-click puzzles, but where Cube Escape really shines is its mysterious narrative. And this is what brings u...
---
3 reasons why you'll love the new itch app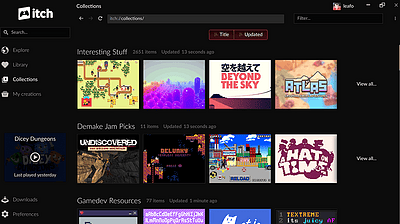 Last week we launched a full revamped itch desktop client and I may be a little biased, but it's downright incredible. You may have seen our interview with the app's steward, Amos last week where we talked about what it was like to design this update, but I think there's still more to be said about what's changed. Now, I'm not any kind of code wizard so I wasn't involved in the design process for v25 but I wanted to highlight some of my favorite features included in the update. New UI Ok so I wasn't wholly honest earlier when I said that I wasn't involved in the design process for the app. When asked for feedback I told Amos that I wanted a new UI for the desktop client and boy oh boy did he deliver. Look at that UI! It's so clean and easily readable! No longer will you h...
---
itch.io Recommends: The network museum of the heart
Did you see all of that content we had up on the blog last week? Two interviews and our first guest post ? That's a lot to read! Sadly we didn't have any time for games of the week. Here are some of our favorite games from last week (and ones that play excellently in the brand new itch.io app !). Zium Garden Fans of the blog should recognize the latest entry in the Zium series, the Zium Garden. The digital museum is back with even more of what made the original great. If you're new to the series, the Zium Garden is not really a game per se but a collection of art that couldn't exist in a physical location. Inside of the Zium's walls are more traditional works like photography and digital sculpture but there are also works that are generated based on your machine's ID and pieces...
---
Years In the Making: How Kitfox Games played the long game with Boyfriend Dungeon hype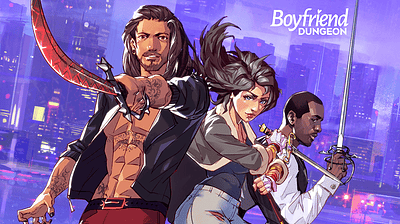 Editor's Note: Our friends at Kitfox Games have something special on their hands with the upcoming Boyfriend Dungeon. We thought a lot of folks could learn from their experiences so we invited them to write a guest post here. Tanya X. Short is the Captain of Kitfox Games . Kitfox Games not only hosts its commercial games like Moon Hunters and The Shrouded Isle on itch.io, often for a discount, but also hosts their jam games for free. She can't wait to upload Boyfriend Dungeon to itch.io when the time comes. Kitfox Games has been a vocal supporter of the itch.io ethos and purpose, which is to support and empower alternative and inclusive games and their creators. Boyfriend Dungeon has gotten… a lot of attention. More than any of our previous games. Press, fans, news, PAX, YouTubers, et...
---
Meet the new and improved itch app!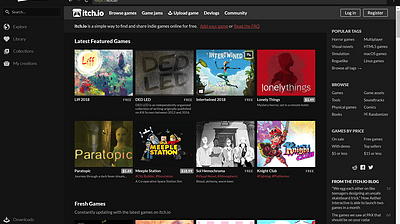 In case you hadn't heard: our desktop client, is new, improved, and lightning fast! ( And you can download it now by clicking here ) Our engineer Amos has been working on this update for what feels like forever and the results are incredible. The app moves faster, the UI is sleeker, and you can load up your entire library before you can even blink. Fresh from his shift in the code mines, I caught up with Amos to talk about what's new in the app. Hi Amos, you're back on the blog! Last time you were here you talked about what was coming up for our desktop client, itch. What have you been working on since then? Hey Spencer, I can't believe it's been over a year! Looking back at that previous post , it seems what I've been up to is: more of the same, but better. butler has been doing great...
---
"We egg each other on like teenagers designing an unsafe skateboard trick." How Aether Interactive is able to launch two games in a month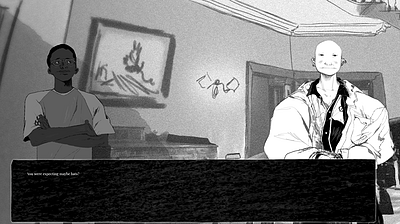 I've maintained for quite a while that the folks at Aether Interactive are doing some of the most interesting work in interactive fiction ever. Their games repeatedly play with both the structure and interface of the genre in ways that should impress even the most cynical IF-hater. Recently the word wizards at Aether surprise-launched their newest game Sol Hemochroma and announced a full launch for their previously exclusive Subserial Network . The whole Aether crew came together to chat about launching two games in a month, and how their work is growing with experience. Alright, let's cover the basics: Who are you, and what is Aether Interactive? Matilde : I'm Matilde Park, and I like to make experimental, narrative-driven games. I've only ever worked in Twine, but we'll see how...
---
The games we saw at PAX that should be on your radar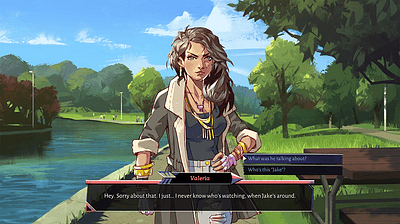 We just flew in from PAX and boy are my arms tired. The rest of my body is also tired as evidenced by the fact that my brain couldn't stop me from writing that terrible, terrible joke as a lede. Anyway, with Seattle's best convention behind us, I wanted to give y'all a taste of the show by highlighting some of the games that you should put on your radar. Let's dig into the games. Image from Vlambeer Space Hell Ok so this game isn't actually called Space Hell but that's the working title on display at Vlambeer 's birthday booth. The all-star indie studio celebrated their birthday by surprise announcing a hybrid twin-stick shooter/ shmup that was one of my highlights of the show. Space Hell takes the traditional arena of a twin-stick shooter and fills it full of enemies. As you...
---
Devlogs: Post types, enhanced browsing, and more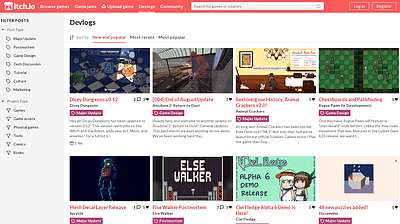 Since launching devlogs we've seen over 42,000 posts published across 15,000 projects. We're really happy with how much creators have to say about their work. A devlog is a great way to keep in touch with your audience, and share what you're working on. Because of that, we're making devlogs even better. Here's what's new: Post Types We spent some time going through hundreds of posts to see what kinds of things people are writing about. We're introducing 8 top level post types to help organize things. The post types have been split into two categories: Updates and Long-form posts. Here's a breakdown of the types: Updates Major Update or Launch - For when something big is happening. These posts can affect how you appear on our browse pages, see below General update or announcement - For upd...
---
itch.io Recommends: Gods, Murder, and Juiceboxes
Yes this list of recommendations is late. I know, I know, I'm sorry. Look PAX happened, and then there was a holiday. I understand that you're disappointed in me, but don't worry it won't happen again. (Let's be real it probably will). As an apology please accept what may be the strongest group of games we've ever featured as weekly recommendations. What makes these games so good? Read on to find out. Sol Hemochroma Aether Interactive rules. We're not shy about saying that and fans of the blog will probably remember the name from the roughly 6000 times we've featured them here but let's make it 6001 with Sol Hemochroma. The set up is familiar: You're a teen in the 80s but some of your classmates have gone missing or turned up drained of all of their blood. Where Sol Hem...
---
itch.io Recommends: Highlights from #LOWREZJAM 2018
There must be something in the water because we've got another world-class game jam on our hands. This year's #LOWREZJAM just wrapped up and the entries are great. If you haven't kept track of Low Rez Jam's history (no I'm not going to keep typing it in all caps with the hashtag) all you need to know is that every game has to output in a resolution of 64x64. All genres and themes are fair game so the entries have a huge level of diversity. As usual, you can check out all of the entries on the jam page or the jam's tag, but here are some of our favorites. Legend of Xenia 3D If you're steeped in the lore of Low Rez Jam, you'll be familiar with the name Legend of Xenia. The series has been developed over multiple competitions as an indie take on Zelda, but with the Legend of X...
---
Join a game jam with our jam tracker!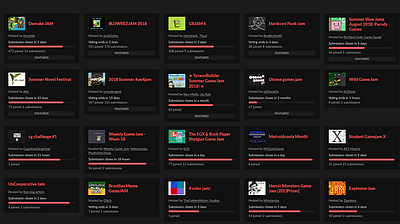 I've maintained for years that everyone has art in them. Maybe it's an album, could be a painting, a poem, or maybe it's a game. Unfortunately making a game is a long process. Many of your favorite games took tens of thousands of hours to build across years, or hundreds of people. So how do you go about making a game that is uniquely yours? You could get to work right now and MAYBE make up for your smaller team size by the time you die, or you could try out a game jam. For the uninitiated, game jams are limited time events where individuals or teams build a game under different sets of constraints. Some jams feature themes, others take place over a few days/weeks, some have both. There are tons of different ways jams operate, but the goal is always the same: finish a game. So how do...
---
itch.io Recommends: Ludum Dare 42 games!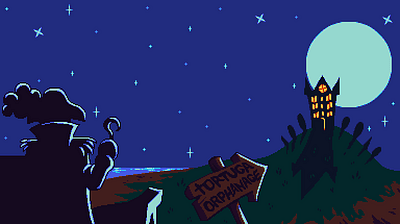 Ludum Dare was the weekend before last and the team over here has done basically nothing but play entries from the jam since then. This year we've had more than 1800 games uploaded to the Ludum dare 42 tag (more than any Ludum Dare yet). If you want more recommendations beyond what we have here today you can check out our collection of games from Ludum Dare 42 or dive into the tag of all LD42 games uploaded. Now let's dig into the games: Sofamino As a San Franciscan I'm very aware of how hard it is to get all of your necessary furniture into a small space. I can't tell you the number of times I've measured and re-measured my apartment before Ikea trips only to come back with an end table that is slightly too large for the space. While this is obviously frustrating, there is a cer...
---
Visual novels are having a Moment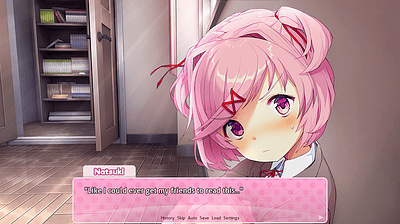 We've written before about visual novels here before, but in the year since that last post the genre has been in a renaissance. Games like Doki Doki Literature Club have been playing with the structure of the genre, developers like Aether Interactive have been pushing the standards of writing forward, and The Worst Girls and Pillow Fight teamed up to master presentation . Now more than ever is visual novel community's time to shine. Historically visual novels were niche products rarely officially released outside of Japan. The scene was bolstered by fan translation and piracy, but with the rise of digital storefronts legitimate copies became available and customers responded with huge piles of cash. The demographics of visual novel development are also shifting. While Japanese develope...
---
itch.io Recommends: Coffee, Kids, and Puppies!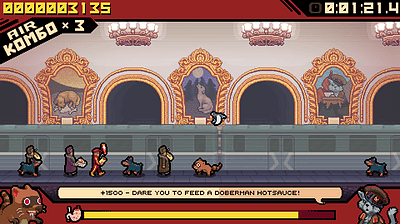 Indie games as a community has finally reached a point of maturity where we have career indies. Since the explosion of the indie scene through digital distribution, full-time indie development has become an increasingly popular option for those looking to make games, but what about the people starting out? This week (in addition to a great game by a fully matured team) we have a student project and a non-final build of a game about coffee. Dive in to our full recommendations below: Russian Subway Dogs The story of Russia's subway dogs is a triumph for dog lovers everywhere. Moscow, a city with scores of stray dogs, has an entire canine mob who travel via the city's train system to get to more lucrative spots for begging. The videos of dogs riding the rails are adorable, but the folks a...
---
Rough games deserve our love and respect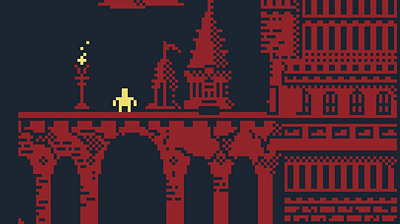 To call modern game development risky is an understatement. It's no secret that developers are investing big and losing their shirts over it. Budgets and team sizes are swelling while sales expectations are dropping. For some reason we've been working to ape our brothers and sisters in AAA game development and focus on polish and marketability. But why? Games don't have to tell sweeping narratives spanning tens of hours, sometimes they can take an intimate experience and share it in 15 minutes. I've recently fallen in love with Bitsy games. If you're not up to date on your game editors, here's a crash course: Bitsy is an expressive game editor that forces tight constraints on the developer. The strengths of Bitsy come from these core limitations. I've never seen a Bitsy game...
---
itch.io Recommends: Dungeons, More Dungeons, and... Bob Ross?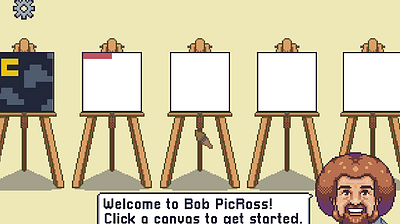 Writing this column is one of my favorite things to do each week. I believe really strongly in taking a human approach to curation (more about that here) so this column feels equal parts sharing awesome games and community service. In that vein, I always feel a bit guilty like I'm not featuring enough games or that I'm missing something. But enough about that, here are the games: Bob PicRoss Up until today I had never thought about A) how badly I needed a Bob Ross Picross game or B) How absolutely amazing of a pun Bob PicRoss is. Well here we are. Happy Tuesday. Bob PicRoss was originally developed for the Awful Summer jam which asked jammers to make unnecessary sequels. Bob PicRoss should probably be booted from that jam as this game doesn't adhere to the theme: it needs to exist. S...
---
Pilot a mech, Explore the stars, and Sext your Enemies: An interview with the developers of Heaven Will be Mine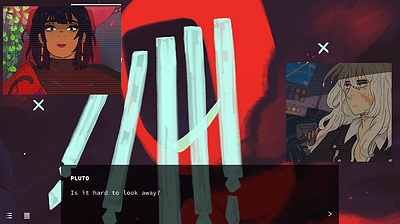 One day in the future we'll be all be riding in mechs. We'll fight in mechs, go grocery shopping in mechs, and if the folks behind Heaven Will be Mine have their way-- dating in mechs. If HWBM looks familiar, it's because it's by the folks behind We Know the Devil and is a sort of spiritual successor to 2015's bible camp adventure. But this time you won't be hangin' out in the woods but fighting and sexting your way through space. I got the chance to talk to the team behind this game and pick their brains about flooded development studios, growing as creators, and their favorite pilots. Alright, first up: Who are you all and what is Heaven Will be Mine? Aevee Bee : I'm Aevee Bee. I'm the writer and co-creator. I also did a whole bunch of other extra random things here and the...
---
A Game by its Cover starts today. Here are some of our favorite games from past years
Game jams, dear readers, are everywhere. We cover them fairly frequently here on the itch.io/blog and in our email digest. We've even got an entire game jam tracker in case you want to know what's coming up. But why are we talking about game jams? Today is the start of A Game by its Cover , one of my favorite annual game jams! AGBIC takes the annual Famicase exhibition and tasks developers to make real games based on fake cover art. It's a unique jam and it's been on our site for 4 years. To get you in the jammin' spirit here are a few of my favorite entries from previous AGBIC's. Hell Hell might be other people but it's also one of my favorite AGBIC games ever. Seriously. Whenever I think about AGBIC projects I always come back to Hell. The game itself is 5 minutes of pointi...
---
itch.io Recommends: Gnog, moon adventures, and the whole city of Melbourne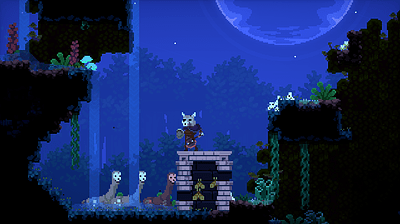 We missed you last week. We were uh… vacationing? Does that sound believable? Yeah sure we were on vacation. Don't worry, we'll never leave you alone like that again. As an apology for our absence please enjoy a trilogy of truly excellent games that we can't recommend highly enough this week. GNOG Gnog is a game that doesn't make much sense until you've played it. It's a point and click adventure (sort of) that takes place in surreal heads that are somehow also buildings. Also the colors are really bright and you're in space sometimes? Yeah, it's weird, but I highly recommend it. Gnog's primary hook revolves around exploring these head/place hybrids and seeing all of the ways that they change during your time with them. Sometimes the heads turn into submarines, other ti...
---
Baldi's Basics in Development: An interview with the developer of one of 2018's biggest games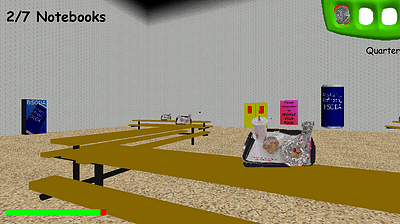 Baldi's Basics in Education and Learning is not a pleasant game to play -- it's a great game, but it's one that never really makes you feel good. First it starts off as a janky-but-charming educational adventure but it rapidly descends into horror-madness. Unsurprisingly, this blend of genres has become one of the biggest games of 2018. I got the opportunity to talk to the game's dev Micah, and ask about what it was like building a nightmare. First things first: Who are you and what is Baldi's Basics in Education and Learning? I'm Micah McGonigal, probably better known as mystman12. I love making games, and really hope I can make them for a living! Baldi's Basics in Education and Learning is a game I made in two weeks for the 2018 Meta Game Jam. It's an edutainment parody game with...
---
#loveindies on itch.io ➔ Find things to rate + new library page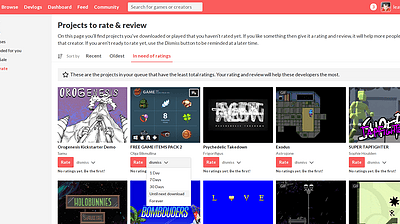 #loveindies is a week long movement to help support independent developers by getting people to rate, review and recommend indie games. You can learn more about it here: https://twitter.com/itshannahflynn/status/1014153192425316352 Find things to rate & review For #loveindies week we're prioritizing helping you rate and review games. We've built a new Things to rate page in your library. It lists projects you've downloaded or played that you haven't gotten a chance to rate yet. It includes some useful stuff to help you manage your queue of things to rate. The Dismiss menu lets you control when things show up. If you're not ready to rate something yet you can defer it for a few days, until the next time you download/play it, or forever. You can sort your queue by most recent, oldest, and...
---
Community upgrades: New header, Search, Colors, Devlogs, Moderator tools & more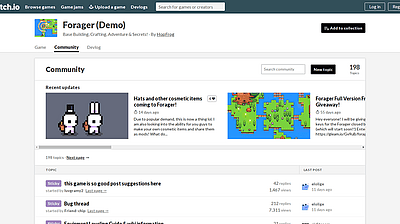 Ready for some upgrades to the itch.io community system? If you weren't aware, itch.io's community system lets any game developer, project owner, or jam host create a message board for their fans and players to chat. It's fully featured, with the ability to customize boards, rules, and moderators. Today we're happy to announce a handful of new improvements. Redesigned community page Building a strong community is a critical part of developing and launching an indie game. You can get direct feedback from players, and help turn them into even bigger fans of your work. The project community page is where all of this starts. We've redesigned the community page to include more information about your project, show recent devlog updates, and include some color from your project's custom theme: Vi...
---
Bringing a decade old installation game to modern audiences: An interview with Tracy Fullerton of the Game Innovation Lab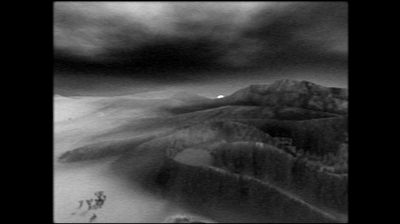 When I first heard of the Game Innovation Lab I was excited by its premise. An entire group of people with the express purpose of pushing the boundaries of game design. This week I got a chance to talk to Tracy Fullerton, the founder and head of the Lab, about their newest project, The Night Journey . Read on for a look at what it takes to modernize a game from over a decade ago. First off, who are you and what is the Game Innovation Lab? My name is Tracy Fullerton and I'm a game designer and professor at USC Games. The Game Innovation Lab is my research center at USC and it is a place where we work on experimental ideas in game design, trying to see what new areas of design we can open up with our projects. The lab was started in 2004 with a gift from Electronic Arts and we have collabo...
---
itch.io Recommends: Anthropomorphic Dice, Cyberpunk Orphans, and Post-Modern Platforming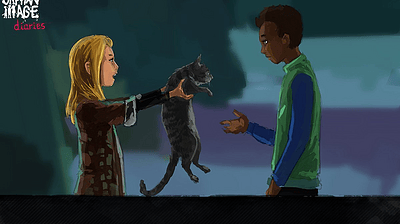 Sometimes while recommending games in this column I become concerned that I'm recommending too many similar games. I mean last week we had two adorable games. While they were both great I was worried that someone who hates cute stuff (they exist?) wouldn't be too excited. Fortunately for my anxiety this week I've got 3 games that are all about as different as they could possibly get. Read on for the full details. Dere Evil .EXE It seems like games are finally catching up to the concept of post-modernism in art. With last year's smash hit combo of Doki Doki Literature Club and Nier: Automata, we're playing with the boundaries of games recognizing that they are games more than ever before. Enter: Dere Evil .EXE. Masquerading as a bog-standard platformer about a knight, Dere Evil be...
---
Developing a game every two weeks: How the Sokpop Collective is turning gamedev on its head
The idea of making a game every two weeks for the foreseeable future stresses me out. How can anyone keep up with a breakneck pace? Well this cannonball run of game development is currently going down over at the Sokpop Collective . I got the chance to ask them why they insisted on making so many games, and how this marathon of game development was going. Who are you and what is the Sokpop Collective? Sokpop Collective is a group of 4 Dutch video game makers. We mostly work on our projects individually, but we have a lot of style overlap. Some might view us as a game developing boyband! You've been launching a new game every other week through itch.io and Patreon. Why did you decide to make so many games rather than one big one? The Patreon is basically a subscription, like a magazine ex...
---
itch.io Recommends: relaxing cuties and an artistic brawler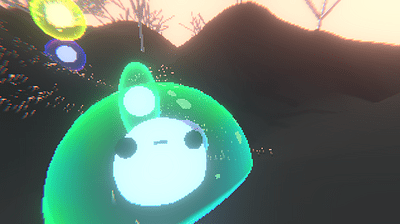 Another week, another round-up of the best games around. How y'all are able to keep making games at this pace is a mystery I'll never solve, but that won't stop me from trying to check out as many awesome projects as I can. This week we've got a whole crop of expertly-crafted games in a variety of genres. Read on to find out more. Dream Hard I feel obligated to include every Robert Yang release in one of these lists. Now before you go all tin-foil hat, it's not because he paid me or whatever, but because he shows a level of understanding in his design that is virtually unparalleled in gaming. Yang's most recent work Dream Hard takes the brawler genre of the 80s and 90s and turns it into an exploration of identity in relation to specific locations. Dream Hard was designed as a p...
---
itch.io Recommends: Surreal landscapes, Dangerous Hellscapes, and Indonesian Horror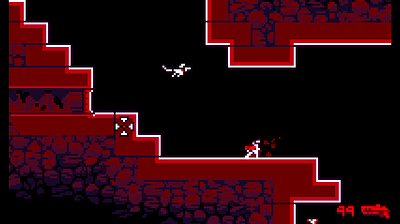 "Hey Spencer, didn't you just feature a bunch of games on Tuesday"? Yeah but those were old games, and these are new games. That makes this totally different, ok? Anyway, we've got a ton of great games this week so strap in for a great weekend. Zero North Zero West Walking sims get a bad rap. Sure there are tons of derivative Dear Esther clones, but a good walking sim knows how to use the trappings of the genre to build out a sense of environment. Zero North Zero West takes this logic and throws it out the window. Zero North Zero West is somehow both a walking sim and a surrealist adventure through a constantly shifting landscape. Sure, you're primarily walking through 0N0W but you're not on an island or in a house, you're in what could best be described as an omnipresent voi...
---
A handful of games you might have missed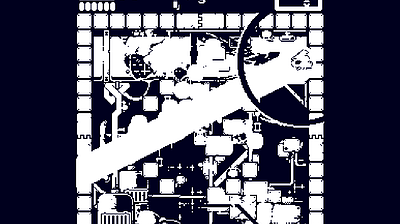 Every week we like to feature some of the freshest, most interesting games we can find, but we can't get them all. Unfortunately that means that some games fly under our radar. This week I'd like to make amends for that. None of the games this week came out super recently, but they're all worth your time. The Letter As I went to research this article I was sure I had already covered the Letter, but a quick search turned up no results. Let's fix that. The Letter is a horror visual novel that borrows as much from The Ring as it does from other games. You control a half a dozen characters as they enter and exit each other's lives and manage a real estate deal involving a mansion on the outskirts of town. But where does The Ring influence come in? You might ask. Well on the first da...
---
Announcing the itch.io Summer Sale!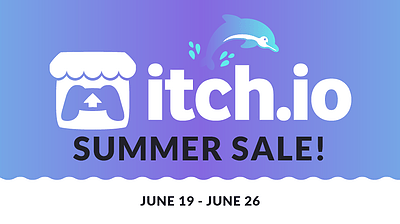 The itch.io Summer Sale is live now. Check here for all of the discounts. Grab your swimsuit and suitcase because we're going on vacation. Next stop: the tropical island of the itch.io Summer Sales ! Relax on the calm beaches of "Hundreds of Discounted Games." Hike through the scenic vistas of Mount "Comics, Books, and Assets are Also on Sale." Finally, finish off your night with a beautiful dinner at Chez "Seriously There are so Many Discounts on the Site Right Now, You Will Definitely Find Something to Love." If that complicated metaphor was indecipherable for you, let me tell it to you straight: The itch.io Summer Sales have officially begun! From Tuesday June 19th to Tuesday June 26th you can experience the finest gaming has to offer at a discounted rate. We've partnere...
---
itch.io Recommends: Voyageur, Magic Scroll Tactics, Like Camping
You might have thought that we would have been quiet this week in light of the AAA explosion that is E3. Well guess what gang, indie never sleeps. We're trucking right along with another hot batch of games for you to play. Check out this week's recommendations below: Voyageur Last week we talked about Voyageur's fantastic soundtrack. That was the appetizer and this is the main course. Voyageur is a space crawling adventure where the story is just as important as the destination. On loading the game for the first time you're presented with a setting generated just for you, with pre-written stories dusted liberally throughout the galaxy. What emerges is a tale unique to you as you pilot your crew to the center of the universe. What makes these stories stand out is how much Voyageur b...
---
"The internet is not a kind place for human brains" An interview with the masterminds behind Cultist Simulator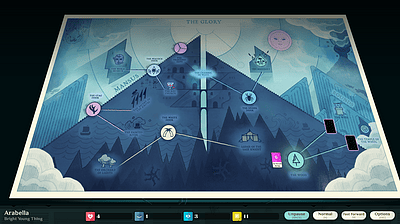 Cults are so hot right now. Film, literature, games, everybody is making cult media right now. Alexis Kennedy and Lottie Bevan are the minds behind the recently launched Cultist Simulator, possibly the most explicitly cult-y work I've seen in recent times. I got the chance to infiltrate their ranks and ask them about building their Lovecraftian card game. Read on for the full interview. Why don't we start out with the basics: who are you and what is Cultist Simulator? Weather Factory is a new indie microstudio comprising dev couple Alexis Kennedy and Lottie Bevan. Our histories are both entwined with Failbetter Games (Alexis founded the studio and was the creative director of Fallen London and Sunless Sea, amongst other things; Lottie was Failbetter's producer, working across Fallen Lo...
---
itch.io Recommends: Awesome projects that aren't videogames!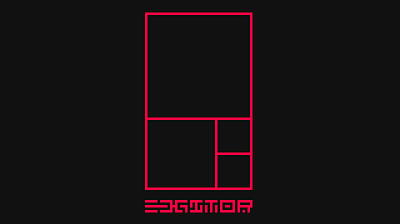 You want games? We've got games. We've got so many games. There are games everywhere in itch.io HQ. Open a drawer? Boom, games. Trying to take a shower? There's another game. Pouring your morning bowl of cereal? More like Honey Bunches of Games. So what do you do when you want to check out some of our non-gaming content? Well you can either dig out back for some treasure, or check out today's run-down of some of our favorite non-gaming content. *We don't actually have offices, this was just a rhetorical device. Please don't hate me. Jason Statham's Big Vacation Alright people of earth, who told Grant Howitt that he was allowed to make tabletop RPGs? Secondly, why didn't anyone tell me about Grant Howitt's incredible collection of tabletop RPGs? I just discovered the joy o...
---
itch.io Recommends: Cults, Cars, and Bullets (oh my!)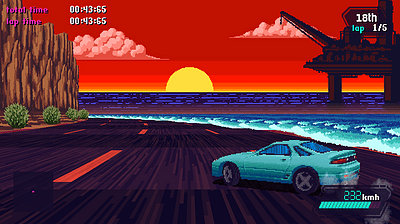 Every week I write this article I'm always tempted to just spill the beans on what we're working on behind the scenes at itch.io or link the lyrics to 90s hip-hop songs. These are on the opposite ends of the spectrum and are both dangerous waters where I dare not go. In apology for keeping secrets and lyrics from you please enjoy this thoughtful selection of games for you to play this week. Cultist Simulator Do you like cards? Do you like cults? If you answered yes to either of these questions you should check out Cultist Simulator. Formed in the brains of ex Sunless Sea developers, Cultist Simulator is a game of dread, resource management, and strategy. My time with Cultist Simulator was one of growth. I was initially interested in the game's pedigree, but was confused by its choice...
---
itch.io Recommends: running, surviving, and fighting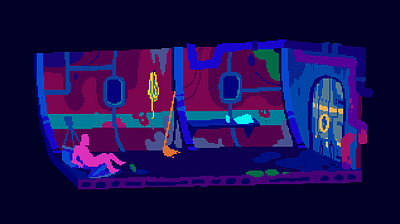 I maintain that one of the best parts of digging through each week's new releases is the frequency with which I'm surprised. I've written before about how I thought I was too jaded to be blindsided by games -- almost a decade in the industry will do that to you-- but the itch.io community consistently defies my expectations even when I expect to be surprised. This week we've got indie royalty, an indie chameleon, and an indie take on one of my favorite series that's currently MIA. Runner 3 How do you follow up one of the most successful endless runners of all time? How do you follow that up? That's the task set up for Runner 3, and one that it nails. Runner 3 is the latest incarnation of the series started by 2010's Bit.Trip Runner, and it shows a team that has matured over n...
---
Updates to itch.io seller accounts, payouts, & tax interview
We've made some changes to our seller terms of service, along with some new requirements for getting paid by itch.io. New seller policy Our updated Terms of Service from May 24th includes new clauses specific to publishers. As part of this change we're requiring all sellers to agree to the terms of service to continue publishing and getting paid by itch.io. We've contacted all sellers via email, but we're announcing it here as well. You can accept the terms by going to your Seller Settings page on your Account Settings. Above each section of the terms we've added a summary in plain English to help you understand it. Please take a moment to read through it . What's new If you've been selling on itch.io for a while then you'll be happy to know that this updated terms of service does not ch...
---
ESC's creator opens up about the game and working with a game design dream team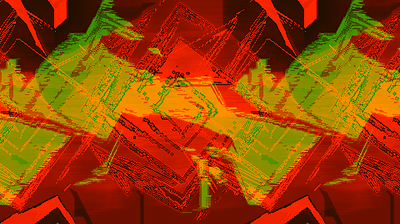 ESC is a game about the future, but not a future of flying cars and high tech corporate espionage -- a future that is at odds with its past. It's a game that asks the player to look into a cyberpunk world, then ask how they got there. It's a curious setting and one that would not have been nearly as interesting if not for ESC's talented dev team. ESC's lead developer/ writer/ composer/ multi-talented human Lena Raine agreed to answer some of my questions about ESC and how it became so good. First things first: Introductions. Who are you? Hi! I am an awkward individual that somehow managed to get the chance to write music and fiction for a living. I'd been doing the AAA game industry thing for about 10 years before making the move to self-employment. I got an unexpected break & ende...
---
A Minute with the Minit devs: What they learned developing 2018's hottest Zelda-like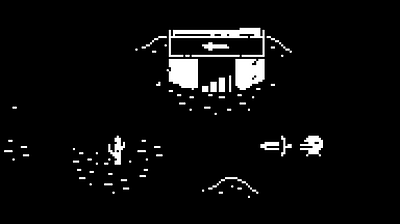 Minit has become one of my favorite games that has come out this year. The top down 2-color adventure grabbed my attention and held it until its scant runtime was over roughly an hour and a half later. It's one of the cleanest, most complete games I've touched in a long while, and I was excited to talk to Kitty Calis and JW Nijman, two of the minds behind the game. Here's what they said: Let's start this off right, who are you and what is Minit? Minit is a peculiar little adventure played sixty seconds at a time. It's a collaboration between Kitty Calis, Jan Willem Nijman, Jukio Kallio & Dominik Johann. Minit is loosely based on a jam game you made a few years back called Adventure Minute, why did you want to revisit this time mechanic? Honestly, the concept has always stuck, and we wan...
---
itch.io Recommends: games you can get for less than a cup of coffee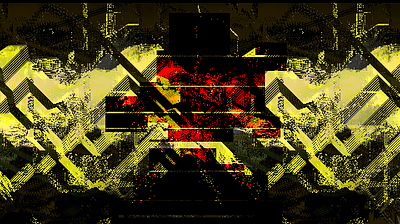 "Didn't we just do a games of the week post?" You may ask yourself. Yes, well-intentioned reader, we did BUT there are even more great games in the universe than last week so we must soldier on. Here are our picks of games you should play this week. ESC Lena Raine has already made a name for herself as an accomplished musician in the indie games space. You may have heard her work in games like Celeste or Hackmud, or any of her many standalone albums. Now Raine has expanded her skillset to include game development with the release of ESC. ESC is a game about navigating the remnants of a depreciated form of the internet while learning about the people who lived their lives in this old world. It's a sort of cyberspace detective tale that is just as much Her Story as it is Gone Home. T...
---
itch.io Recommends: free games for your weekend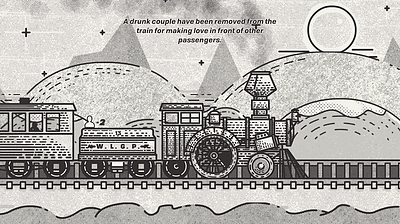 Do you ever see a game and think to yourself, "Dang, they could have charged way more for this"? I know I do, and that feeling is especially noticeable when you play great free games. This week I've got a couple of really great games that are somehow all free. Let's dig into them: Rusty's Rail Much like your average 6-year-old, I love trains. There's something weirdly magical about a form of transport that is no longer necessary, but so tied to a specific era in history. Rusty's Rail takes the beautiful relaxation of train travel and uses it to set the tone of the entire experience. Rusty's Rail sets you as a sort of omniscient train spirit that both watches the train travel down the tracks, and upgrades it at each station. In between these moments of interactivity you're...
---
Make your game pages beautiful to boost your sales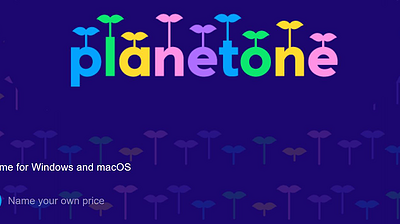 So you've been working away on your game for days, weeks, months, or years. It's been a labor of love and you're almost ready to drop your masterwork onto the world. Now what does that mean? Previously we talked a bit about how to maximize your launch , but let's follow up on that a little bit. Let's talk about how to make your itch.io page as valuable as possible. If your launch is coming up and you haven't figured out what your branding and visual assets are… you should probably do that like, yesterday. Once you know what sorts of colors and visual motifs you want customers to associate with your game, it's time to put them into action on your page. First thing's first, make sure you're communicating what your game is about through text and visuals. Game pages can be...
---
Announcing the 3rd itch.io Selects bundle!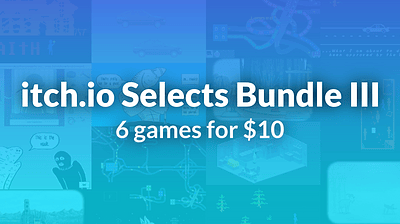 Strap yourself in for another deluge of deals and check out some of our favorite games at a wallet friendly price. Yep, it's another entry in our line of premium itch.io Selects bundles. This time we've got death, more death, city planning, gender, horror, and even more death. Yeah, you're in for a wild ride. Here's what you get: Get the itch.io Selects III Bundle A Mortician's Tale Laundry Bear's tale of death-positivity is a beautiful look at one of the few things we all share. Learn what it takes to run a mortuary and take a peek at what happens when our stories end. We've written about how much we love this game before, but if you've never seen Mortician's Tale, know that it's a unique, moving experience that explores a side of death we rarely see not only in games...
---
Everything is Going to be OK's final update is out and it's brilliant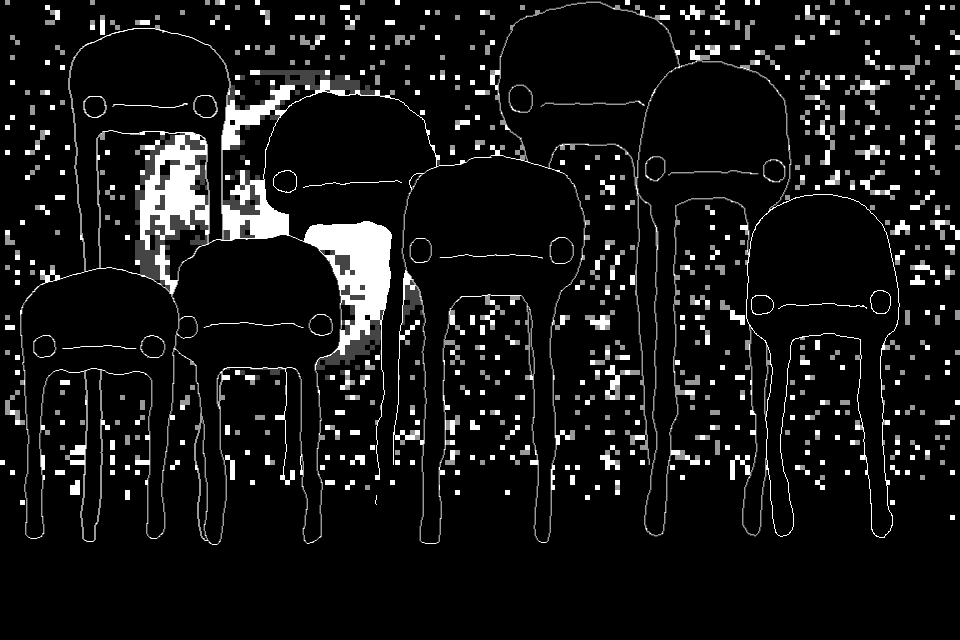 Everything is Going to be OK has received its final update and it completes the story of one of 2017's best games. If you've never played Nathalie Lawhead's interactive zine, now is the best time to jump in. The game is available at a pay what you want pricepoint, so you could be ready to play by the time you're done reading this sentence. Everything is Going to be OK's final update is unlike anything I've seen in gaming before. This update takes Nathalie Lawhead's interactive zine and peels back the curtain. Instead of exploring the developer's thoughts and experiences through vignettes and metaphor, the new "lost pages" peel back the curtain and primarily features direct essays and musings without any of the pretense of making a capital-G Game. Nathalie Lawhead has sp...
---
itch.io isn't just for games: Check out our non-gaming content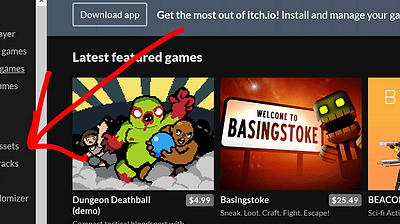 If you're reading this blog you already know that itch.io is the best place to buy games. Our tools are flexible enough to allow anyone to upload their projects, and our community creates amazing works because of it. But what about artists whose projects aren't interactive experiences? We have a brilliant selection of creators who have taken our tools in directions we hadn't anticipated and are hosting awesome books, comics, and tools on the site. Fans of the blog have probably already seen our semi-frequent non-gaming content roundups but today I want to go one step further and talk about what makes these sections of the site so great. First things first, you've got to get to the good stuff. On the left hand side of the homepage you'll see sections for Games , Assets , Tools , S...
---
itch.io Recommends: Paradise, Heterotopias, and the Knuckle Sandwich Demo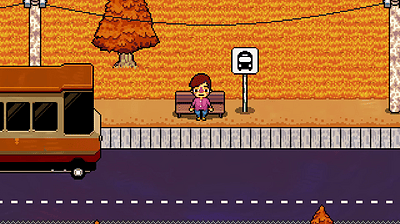 Howdy itch.io Blog faithful. You seem well, is that a new haircut? Are you doing something new with your teeth? Haha, we sure do have fun here, right? I tell jokes, you laugh at jokes (I hope) and then we all share some games together. This week is no different as we've got a whole stack of wild new games and ones that I'm super excited for y'all to check out. Without further ado, let's talk about games. Paradise At this point I feel obligated to feature anything that Hundred Rabbits I put out. Each time they publish something it is wildly different to everything they've made before and somehow just as smart each time. Honestly it's amazing and frustrating how they're able to work across so many genres and forms and make each project this polished. This time the rabbits have...
---
itch.io Recommends: Ludum Dare 41 Games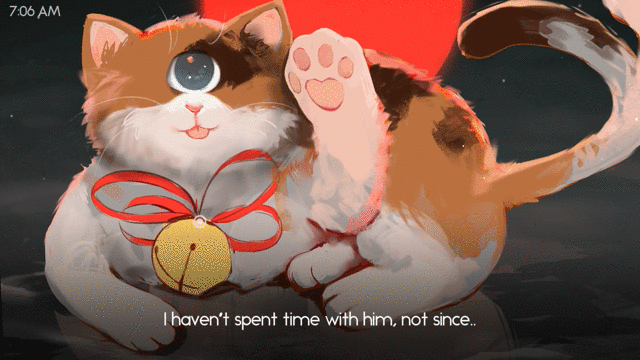 In case you hadn't heard, last weekend was Ludum Dare 41 which means --once again-- we're flooded with awesome jam games on the site. This compo's theme was "Combine 2 incompatible genres" and the entries are about as wild as you'd expect. Our team has been combing through the submissions this week and have a Collection live now, and we have a page of all the entries if you want to dive in yourself. Here are some of my personal favorite games from last weekend. YOU LEFT ME I've got to admit something to you right here and right now: I've been sleeping on Angela He's games. Sure she's uploaded a ton of games in her painterly style that look unlike anything else but I've never taken the time to stop and check them all out. That is, until this weekend. Angela developed Y...
---
Here's how to find and join game jams on itch.io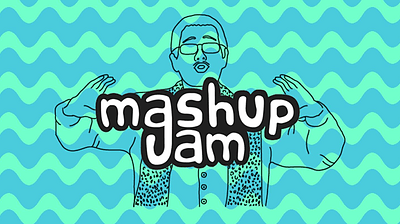 Oh no! You missed last weekend's Ludum Dare game jam! (Ok, I missed Ludum Dare and yes I'm still salty about it.) If only there was some way you could see all of the upcoming game jams and their dates. PSA: You can with the itch.io Jam Tracker . The itch.io Jam Tracker is separated out into 2 main sections: a horizontal scrolling calendar and a randomly ordered grid of upcoming game jams. On the top half of the page you can use the calendar to see which jams are happening during your preferred time window and how different jams overlap. This is useful for scheduling and jam hosts can post their events as far into the future as they like. If timing isn't your concern you can check out the bottom half of the page which lists out all of the current and upcoming jams alongside a host-sup...
---
itch.io Recommends: Adventure Skate Queens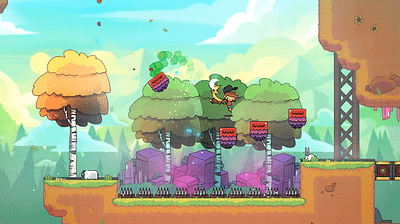 Get ready for a relaxing weekend with a handful of great games. We've got some wacky giraffe antics, the best skating game in years, and my favorite princess-maker. Yeah, it's a packed week. Check out our recommendations below. The Adventure Pals I got to check out The Adventure Pals at GDC and was immediately smitten. The Adventure Pals is a joyful experience about a kid and his giraffe friend teaming up on a dad-saving adventure. The game is charming but competent, it's gorgeous but goofy, there is a lot of wholesome fun inside of the Adventure Pals and the game shines because of it. If that's not enough for you, the game also has co-op throughout the entire campaign. The game gets a little hectic with two players on the screen, but it's the best way to play the game. Grab a fr...
---
itch.io Collections are great and you should use them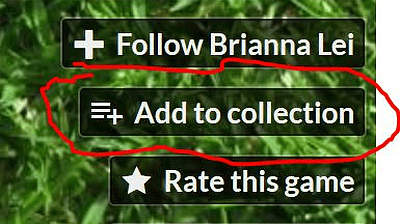 How often has this happened to you: You've found a creator you really like but you can't scroll through their Twitter to find all of their favorite games. Or maybe you want to keep track of games you want to get but don't have the time for yet. What about this third option: you're trying to impress strangers on the internet with your taste in games and want to show it off all at once. That last one is just me? Well the solution to all of these problems are itch.io Collections. What's an itch.io Collection? Collections are one of our most efficient community curation tools that allows anyone to add projects they love to a page that they can keep to themselves or share with the world. For example: I keep a private collection that is just games I want to check out before featuring o...
---
itch.io Recommends: Literate Pixel Teens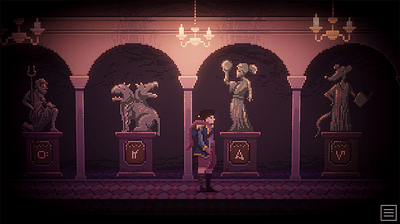 When writing these posts every week I like to imagine myself as Christian Bale in Newsies. A plucky youngster who has to deliver the news to the people at all costs. Also there's singing and dancing. While I'm not nearly as handsome as a young Christian Bale, I do have a responsibility to you, the readers. Here are this week's recommendations. The Librarian Octavi Navarro is quickly becoming my favorite adventure game developer around. Their resume includes doing pixel art on Thimbleweed Park but Navarro also made Midnight Scenes which we featured on its release . The Librarian is his most recent project, and it's the best yet. If you've played any of the Pixelshuh back catalog you'll be immediately familiar with the Librarian, there are beautiful pixels and smart puzzle design...
---
"Make a game someone would kill a man to play" An interview with Brianna Lei of Butterfly Soup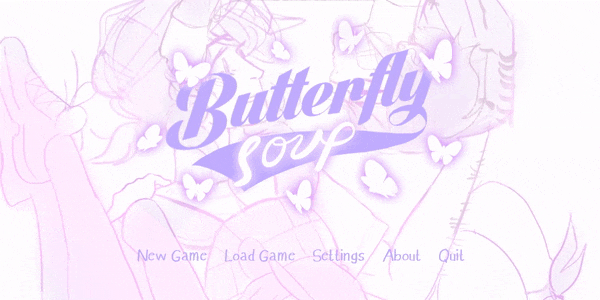 We love Butterfly Soup over here. We held it up as one of our favorite free games of last year , and I certainly haven't cooled on the game over time. I got the opportunity to meet the game's creator, Brianna at GDC this year after she was nominated for the Best Narrative award. Luckily for us, she was willing to be interviewed, and we spent the intervening weeks talking. The following is the result of that conversation. Let's start with an introduction: Who are you and what is Butterfly Soup? I'm Brianna, a game writer and designer who likes making niche games. Butterfly Soup is a visual novel I made about a group of Asian American teenagers falling in love with baseball and each other. You play through the perspective of four high schoolers, each of whom struggle with not being what th...
---
itch.io Recommends: Cozy Time Pirates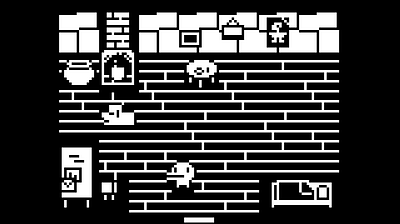 Alright itch.io community, what gives? Y'all keep producing amazing games and if I'm being honest, it's hard to keep up. There are so many games coming out that I don't have time to sleep, to eat, or to pet my cats. Ok that's a bit of an exaggeration but still: I don't envy people with full and complete social lives who are trying to sort through the unending stream of games. Lucky for you, we run this column every week which should help you get your bearings in this wild world of games. Here's what we recommend this week: Minit If Minit were made by any less talented of a team it would have been a generic Zelda ripoff handcuffed to a Groundhog Day-style time gimmick. Fortunately for all of us the team behind Minit is monstrously capable and have crafted an incredible experie...
---
Announcing the #museumjam AKA the Pippin Barr Game Idea Jam #2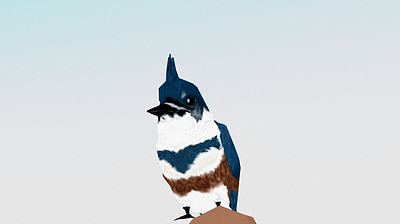 We're pleased to announce the #museumjam in partnership with the Zium Musem. Throughout the entire month of April you're invited to make any sort of 3D art you want for a chance to be featured in the upcoming Zium Museum sequel. The Zium Museum is a digital collection of art that is formatted like a traditional museum in a 3D space. Last year's museum featured art from a variety of contributors across multiple disciplines where they were allowed to set their creativity loose. If you're curious to learn more about what makes the Zium so great, you can try last year's model for free or read our interview with the curator now . This year everyone is able to get in on the action through the #museumjam so get your art hands ready. There's no theme to this jam other than the encourag...
---
itch.io Recommends: A Flashy Duck Collective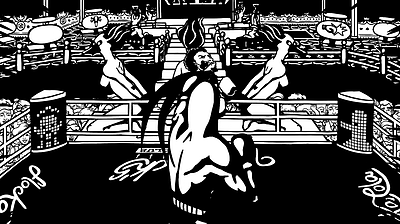 It's hard to overstate how impressed I am by the itch.io community. Each week I work on these recommendations and think "After all of these years there's no way I'll be surprised by games" and each week I feel like an idiot for underestimating the creativity present in gaming. This week we've got a classic game saved from the trash heap of history, a duck-themed evolution of Punch-Out, and an extremely promising group of rebels. Check out this week's recommendations below. Pato Box Pato Box is a game that makes me ask a lot of difficult questions and shakes my faith in the indie scene. Specifically I ask "How has it taken us THIS LONG to make a game inspired by Punch-Out?" and the lackluster response embarrasses me on behalf of the whole community. Fortunately Pato Box is...
---
We're losing our Flash game history but we don't have to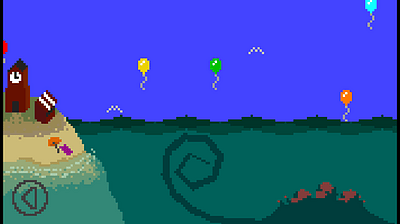 I spent a lot of time as a kid playing games. Sure there was a lot of Pokemon and N64 but I also fell in love with Flash games during my formative years. In many ways the Flash community of the mid-2000s laid the groundwork for the indie renaissance of the late-2000s and the indie community that we know and love today. Flash games allowed smaller developers to make games with low overhead and easy distribution which may seem familiar to anyone who regularly uses itch.io. We owe a huge debt to the flash community but we're facing a crisis: Flash has been depreciated and these games are facing extinction. There's a short time left in these games' lives and once the clock hits midnight these games will become literally unplayable. Unfortunately there isn't an easy method for saving th...
---
itch.io Recommends: Horror, Tech Horror, and IP Horror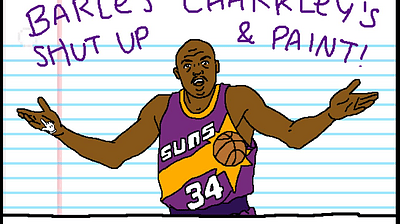 It may be GDC week, and a good portion of the itch.io team has descended on San Francisco but that didn't stop me from playing some games to recommend to you. Included this week are a sublime horror adventure, a game with a decidedly unique tone, and a digital sticker adventure. There's something for everyone. Dive in to our recommendations below. Paratopic Someone recommended Paratopic to me as "30 Flights of Loving but super spooky." Games don't often get compared to Blendo Games' masterpiece despite how good it is. Fortunately for all of us Paratopic is just as good as its spy themed cousin. If you're unfamiliar with the comparisons to 30 Flights of Loving know this: Paratopic is a short, atmospheric game that is more interested in conveying tone than a traditional "vide...
---
Amanita Designs opens up about their creative process and comedy on CHUCHEL
Last week we recommended the recent point and click comedy adventure, CHUCHEL. It's a delightful romp that refines point and click mechanics beautifully, but it's also a game that shows off the hearts of its design team. We wondered whose hearts we saw, and what the process was behind developing such a fresh game. Below is our full interview with the team at Amanita Designs. Why don't you start by introducing yourself. We're Amanita Design, an indie studio from Czech Republic, and you may have heard about our games such as Machinarium, Botanicula, Samorost and now also CHUCHEL . So far we've been focusing on point'n'click adventure games emphasizing imaginative worlds, original art style as well sound design. I'm Lukas and my job here at Amanita is all about talking with people:) You jus...
---
How we Curate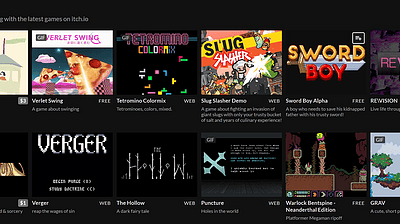 Alright gang, pull up a seat and let's talk about the number one topic on the hearts and minds of children everywhere: curation. If you're unaware already, curation in this context is the act of selecting games to highlight and present to customers. Every marketplace/ community/ website takes a different approach based on what they think works best for them and their content. With this being such a contentious topic I wanted to lift the curtain a little on how we're curating content on itch.io and where you can find this curated content. How we're curating If you've kept up with the curation debate in games, you're probably familiar with the trend toward replacing human choices with algorithms. To put it bluntly: We're not super interested in that. One of the things we're p...
---
itch.io Recommends: Jokes, Technology, and a Co-op Roguelike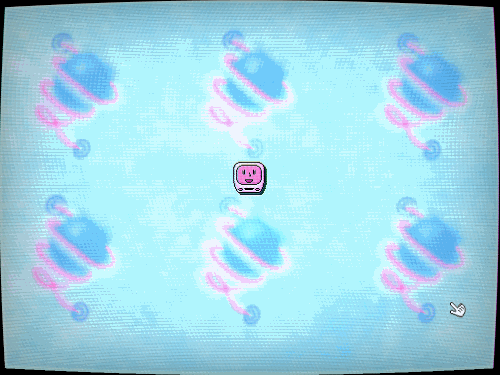 Howdy itch.io community. If you read last week's recommendations you'll remember that we just celebrated 5 years of itch.io. Well we're following that up with another milestone: 100,000 projects have been uploaded to the site! Yep, we have one project for every citizen of the Federated States of Micronesia. You're welcome Micronesians. Here are 3 games (.003% of the projects on itch.io) that we think are neat. Chuchel Point and Click adventure games have always had their fans but their time in the sun lived and died nearly 2 decades ago. The reasons for their decline (obtuse puzzles, insular design ideas) are well documented but a small but dedicated crew of developers have quietly pushing the genre forward, developers like Amanita Designs. With their recent release Chuchel, Amanit...
---
itch.io Recommends: Surrealist Adventures and Assets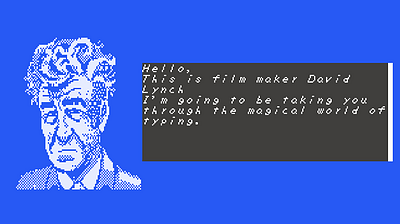 It's been a big week over here at itch.io HQ. If you missed the news, we'll soon be shipping off to kindergarten as the site just turned 5. It's been a crazy journey so far and I can say without any trace of irony that we couldn't have gotten to where we are today without the support of the consistently great itch.io community. Thanks for staying with us for half a decade. Here are some games: Where the Water Tastes Like Wine Where the Water Tastes Like Wine has been on my radar for what feels like forever. Some light research says its developers got together in 2014, but I've needed games to look at americana for much longer than that. If we were in the business of being reductionists we'd say that WTWTLW is a walk-em-up about chasing surrealist tales of the American dream acr...
---
A handful of tips to maximize your first convention
As much as it pains me to say it, we're entering convention season. Starting with GDC this month we average roughly one major trade show a month until PAX in September. This means that a lot of members of the itch.io community will likely have to work their first convention. Well fear not because we've got some tips to help you maximize your first expo. Image from GDC China Preparation, Preparation, Preparation So you've gotten the resources together to make it to your first convention/expo. Congrats, it's time to start working. The preparation before a show is arguably as important as what you do at the show itself. If you're going to a business oriented show, it's time to start booking appointments and polishing up your build (if you're showing something). You don't have...
---
Project tool classification and tagging updates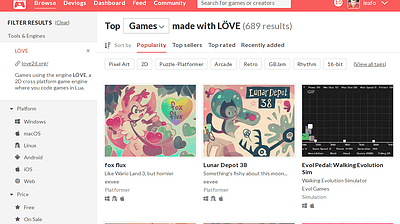 Ready for some updates? We've added some new things for project browsing and classification. Tools, Engines, & Devices A good way to find cool stuff on itch.io is to filter through games with our rich set of tags . From a high level, our tagging system includes suggested tags that we encourage developers to use, and free-form tags that developers can set to whatever they want. We keep an eye on free-form tags to get new ideas for ways for developers to classify their work. In today's update we've added a new way for you to classify what your project is made with (or what it supports). You can find the Tools, Engines, & Devices section on the metadata tab on your game's dashboard. We've added this because we want to make it easier for developers to share how they build their projects, al...
---
itch.io Recommends: Hiversaires, Fossil Hunters, and Go Morse Go!
Sweet mercy, look at all of these games! Another week has passed which means it's time for another week's worth of new games! I'm really pleased with the diversity of games this week as we veer from possibly the most single-player game around, to multiplayer co-op, and competitive games to round the week out. One thing that is uniform this week, however, is how great each of these games look. Hiversaires takes black and white to a whole new level, Fossil Hunters has cutscenes that wouldn't be out of place in your favorite cartoon, and Go Morse Go! has some of the best pixel art I've seen in months. Check out this week's recommendations below. Hiversaires Every time a new Hundred Rabbits project comes out it's like a holiday in the itch.io offices. At this point I think we'v...
---
Features, get your features! Here are our best features you're not using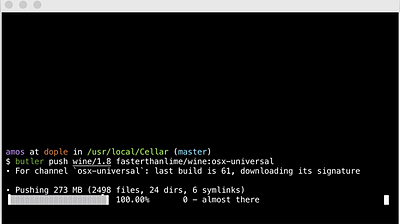 We're a pretty busy crew over here at itch.io. You may have seen some of the recent posts on our updates blog detailing some of the changes we've been hard at work on. We're all really excited to introduce new features for both developers and customers so frequently, but it's hard to keep track of them all. Here are a handful of features that we're proud of and think more people should know about. Co-op Bundles Alright developers, this one's for you. Building a bundle is a complicated logistical affair but the end product is so much fun. But what do you do when you don't have enough games to run your own bundle? You invite some friends! Our co-op bundle system lets you team up with your friends to discount your games together. Here's how it works: Pick a group of friends! Y...
---
Updates to project analytics: filtering, collections, impressions and more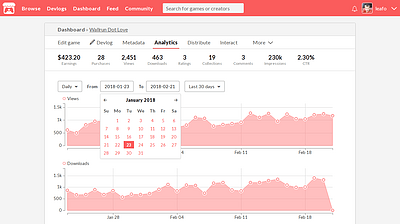 We've updated the project page analytics with some new features and additional data. Take a look! New header & navigation The navigation on all project edit pages has been updated. We've visually cleaned up some noise and removed the redundant page title to make things more compact. See what collections your project is in From Interact tab on the project edit page there's a new Collections tab (below Ratings & Reviews ) that lets you see all the public collections your project has been added to. Use it to see what kinds of projects people are putting yours with. You might even find something new to play! Graph time periods and weekly aggregation for graphs The controls we used to have on our project analytics graphs left much to be desired. We've updated the interface to make it easier to...
---
itch.io Recommends: A Raven Monologue, Speed Dating for Ghosts and Dino Run DX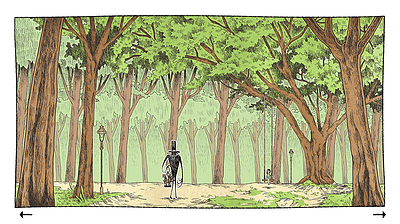 How about that Valentine's Day itch.io Selects bundle and Sale, huh? There sure were a ton of great games available on discount. I know that I grabbed a bunch of stuff to check out, but how about you? Were there any winners you grabbed? If you missed out last week and want to fill up the hours of your day with some truly excellent games, look no further than the bottom of this page. Here are our recommendations for this week. A Raven Monologue Let's start this week out with a game that is free, but would still be super successful if it were paid: A Raven Monologue. The first thing that strikes you when you boot up the game is its absolutely gorgeous visual design. Each frame looks like it could be framed and put on your wall due to its beautiful hand drawn production. Once you have sto...
---
Announcing the itch.io Valentine's Day Sale and Selects Bundle!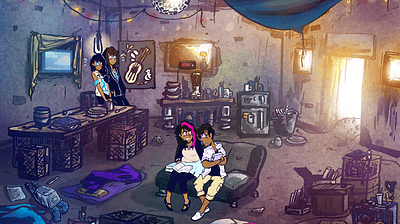 It's that time of year again when the days get a little brighter, the coldest part of winter is behind us, and there's a little something in the air. That's right it's pollen season! Wait, it's also Valentine's Day? Let's talk about that instead of the sniffles! If you're reading this post, then the itch.io Valentine's Day sale is already live ! That's right, from Monday We've partnered with a ton of developers of visual novels , dating sims , and interactive fiction to offer discounts sitewide on the genres. "But itch.io team" you're probably thinking, "that's so many awesome games, how will I be able to find the hot content that I neeeeeed? " Well rhetorical-question-asker, worry no more. We're featuring some of our personal favorites on our homepage a...
---
itch.io Recommends: Curse of the Arrow, NUTS, and Packets, Please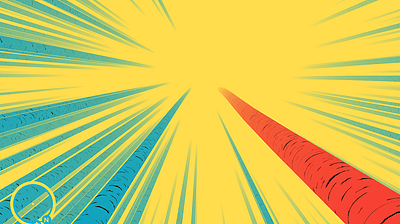 It's Global Game Jam season which means our site has been flooded with awesome content that talented devs were able to cobble together in less than a few days. This is common knowledge by now but it surprises me every time the sheet quality that people can come up with in a weekend. Consider this your first round of GGJ coverage. Curse of the Arrow I wasn't originally planning on covering Curse of the Arrow. Something about the screenshots didn't appeal to me. Somewhere in my mind I saw arrow+platforming and just assumed it would retread Towerfall's ground. I was 100% wrong. After a few people on Twitter came out for Curse of the Arrow I finally gave the game a try and I'm glad I did. Sure Curse of the Arrow bears some similarities to Towerfall with its platforming, choice of wea...
---
Peering into the Rusty Lake: An interview with the series' creators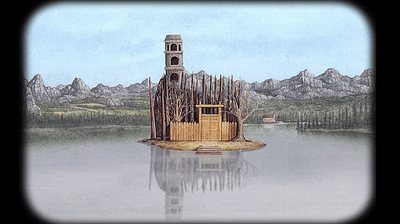 If you've been reading the blog for long enough you're probably already familiar with how enamored with Rusty Lake we are. The series is 12 games deep and despite that manages to surprise with each entry and create a unique experience every time. What's even more interesting is the series transition from free to play to premium titles. We talked to the series' creators Robin and Maarten to see if they could share any tips they learned from developing so many games so quickly. Let's start with an introduction, who are you and what is Rusty Lake? We are Robin & Maarten, the devs behind Rusty Lake, an indie studio based in Amsterdam. Rusty Lake is also the name of the universe where we create games in. Neither of us have a gaming background. I (Robin) studied Law and Maarten Landsca...
---
itch.io Recommends: Celeste, Apocryph, and Quiet as a Stone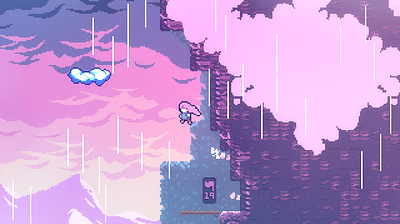 It's hard to recognize when you see the birth of a classic. Typically classics are defined in the cold light of the future but this week we've got a new classic, a faux-classic, and a stone-classic. Is a stone-classic a thing? It is now. Check out this week's recommendations so you can look super-cool in the future when you can say that you played these games before the academics got to them. Celeste Where do I start with Celeste? This recommendation could go any of a number of ways, I could talk about it's lush pixel art or its rich soundtrack. We could have a chat about its beautifully precise platforming. Sure these things are all present but what really pushed the game over the top for me was the game's insistence on kindness. Patience and acceptance for the player isn't ra...
---
5 Questions with Porpentine, one of indie's most prolific stars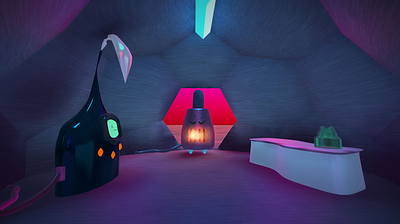 Porpentine has had a career throughout the lifespan of the modern indie renaissance. Releasing her first games in 2012 she's been around even longer than itch.io and her name became synonymous with Twine when the tool was young. In the the years since her explosive debut, Porpentine has branched out to incorporate different genres and styles into her work but the core of her projects have maintained the personal and surreal touches that helped her make her name. Porpentine has just launched the second episode of No World Dreamers: Sticky Zeitgeist and we got the chance to talk to her about her career so far and what's coming next. Let's start with an introduction: Who are you and what do you do? I'm Porpentine Charity Heartscape and I do everything! My most popular game is probably...
---
A new homepage for 2018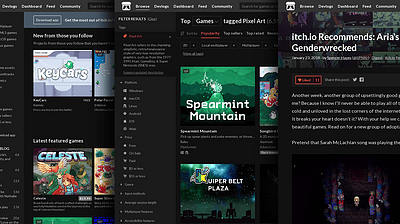 In our 2017 year in review post we hinted at updates to our homepage. Over the past few weeks we've been incrementally pushing out functionality and today we're ready to tell you what's new! The itch.io homepage was traditionally a grid of games picked by our team. Although it was simple to implement, there were many parts of itch.io we wanted to promote but didn't have space for. Additionally, with around 200 new games added per day, we have more developers than ever looking for promotion. After some experiments , we've decided on grids of different modules. The design is flexible enough that we can continue to add new sections as we come up with them. If you have any ideas for modules you'd like to see leave a comment. Here's what's new with the itch.io homepage: Dark theme For no good...
---
itch.io Recommends: Aria's Story, Bit Rat: Singularity, and Genderwrecked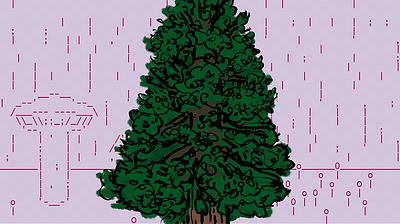 Another week, another group of upsettingly good games. Why do good games upset me? Because I know I'll never be able to play all of them. Think of all of the gems lying cold and unloved in the lost corners of the internet because no one has heard of them. It breaks your heart doesn't it? With your help we can provide homes for these beautiful games. Read on for a new group of adoptable experiences. Pretend that Sarah McLachlan song was playing the whole time you were reading this. Aria's Story There was a time when all of the best horror games were made in RPG Maker. Yume Nikki, Corpse Party, and Ao Oni are all classics of the genre with enduring fanbases despite being released 10-20 years ago. In the intervening decades RPG Maker has largely given way to first person tools, but Aria...
---
More embed options for HTML5 games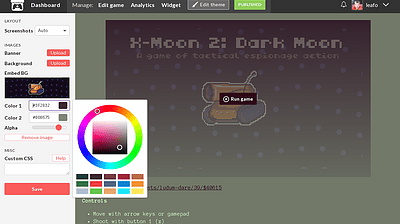 HTML5 games & projects get an update today with new options for how projects are embedded and some new theme editing tools. New embedding options From your project's edit page you'll find a new section for configuring how your project is embedded. Here's what's: You can configure your project to always be click to play . Give players a chance to read about your game before they dive in. Newly created projects will default to using click to play. Some game engines can lock up the browser when loading, so this can be used to prevent the page freezing on load. In addition to manually specifying a size, we now have size auto-detection for certain game engines. At the moment it only works with Unity HTML5 games, but we plan to add more engines. If you have any recommendations leave a comment...
---
itch.io Recommends: Impossible experiences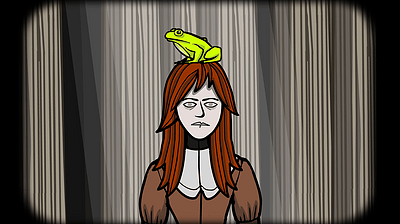 There are a lot of reasons to love games. They can build empathy for people going through things you've never experienced, you can relax and unwind with games that make you feel like the world's greatest badass, or explore worlds that could never exist. This week's recommended games fall into the last category. Sure you can play soccer but can you play magical time stopping soccer? Yes you can go to a European lake but can you unravel a mystery 200 years in the making? Of course you can make friends but can you scream into the howling void at the center of us all? What was that last one? Read on to find out more. Rusty Lake Paradise I'll admit that I'm late to the Rusty Lake party. I only got into the series with its most recent incarnations but as it turns out I missed nearly...
---
Everything is Going to be OK: A conversation with Nathalie Lawhead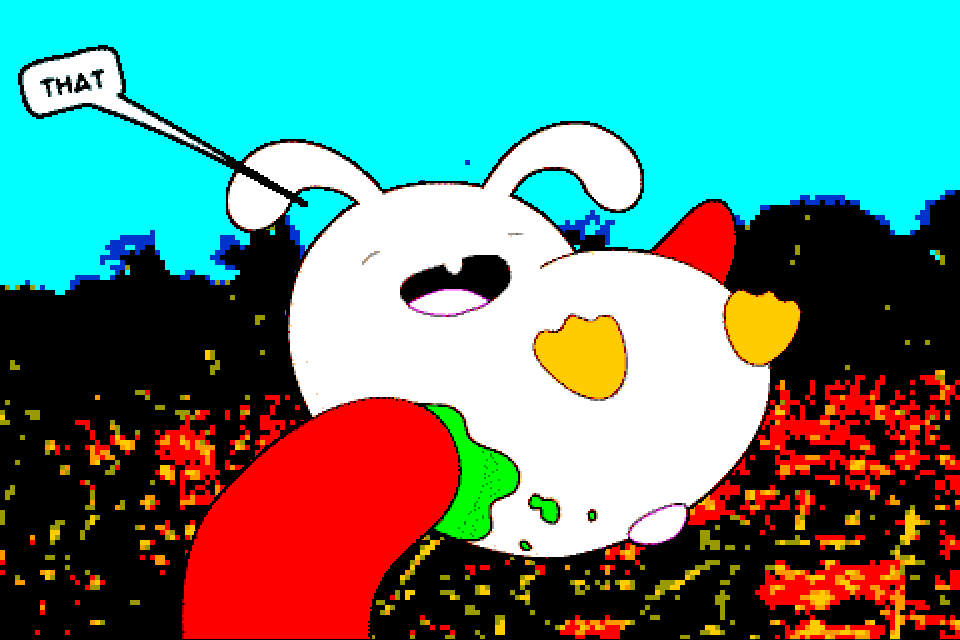 Nathalie Lawhead had a busy 2017. Her autobiographical digital zine Everything is Going to be OK released, was shown publicly, and was nominated for IGN's Most Innovative Game Award. She was also bombarded with harassment and chronicled her experiences creating personal works through a series of essays . I was impressed with her work and reached out to dig a little deeper into what lead her to create one of 2017's most interesting experiences. Hi, why don't you introduce yourself to the readers who may not know who you are yet. Hi everyone! I'm alienmelon, or Nathalie in real life. I make interactive art that people call games. I love indie games, alt-games, short form games, obscure games, and personal games, as much as I love anything else experimental about computers. I began as a...
---
Welcome to 2018, now play some beautiful games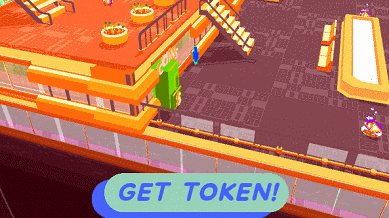 We've finally made it into 2018 and we're in the part of the year where anything feels possible. Sure nothing changed but the date when the clock struck midnight on the 31st but that doesn't mean we can't make changes this time around the sun. If for some reason your 2018 resolution was to play more games (or you just want some rad new projects to check out) we've got a really promising group of games that released over the past month. Read on for malls, Santa, and isolation. Zodiac Mall Ball The team behind Zodiac Mall Ball is the closest thing I've seen to a video game supergroup. Sure the team is only made of 4 people, Teddy Diefenbach and Akash Thakkar worked on Hyper Light Drifter, one team member is artist extraordinaire Ethan Redd, and the last is friend of the site Jenn...
---
A labor of love: an interview with the developers of Love on the Peacock Express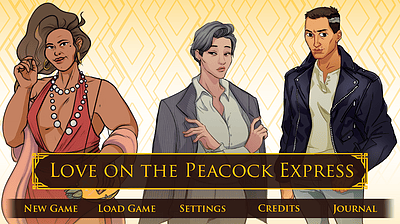 Dating sim romance options are no longer stuck in the realm of high school girls and 20-something office professionals. Games like Hatoful Boyfriend and Dream Daddy have pushed the boundaries into the surreal and the middle-aged and Love on the Peacock Express is here to continue in that tradition. Originally designed as a part of Yuri Jam 2017, Love on the Peacock Express is a heartfelt exploration of May/December romances by a talented team that was kind enough to talk to us about their development process. Why don't you start by introducing yourselves. Hi! We're the lead team on Love on the Peacock Express. J: I'm J (they/them), and I was the producer and lead programmer on this project. I'm a technical artist currently on contract at Insomniac Games, and twice a year I co-host My Fir...
---
Jams updated: judge feedback, manual ranking, locked uploads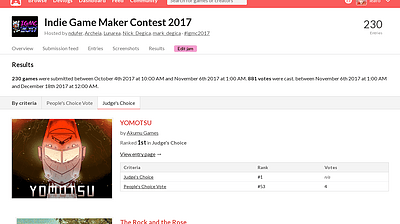 In today's update, we've got more tools for game jam hosts with support for judge feedback, custom ranking, and file locking. If you weren't aware, itch.io was the first site to let you instantly host a game jam. Read more in our hosting a game jam guide. Anonymous judge feedback A while back we added judges to jams to let hosts elect special individuals that could rate entries. In the past, if a judge wanted to give personal feedback, they could leave a comment and their message would be marked JUDGE . This doesn't work for all jams though. If a judge needs to give honest feedback then it might not be helpful to have their name and a reply button associated to what they have to say. All judges now get a new field on the jam's submission page during the rating period that lets them writ...
---
itch.io year in review 2017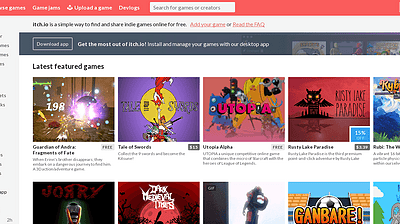 The start of a new year marks a good time to look back and reflect. Now that 2017 is over with let's take a moment to see what's been going on at itch.io for the past year. In addition to highlighting some of our accomplishments, I'd also like to show off some of our creators and their projects that stood out. Enjoy! The numbers Creators on itch.io have been hard at work, in 2017 we saw: The creation of 100,864 project pages, with 68,526 that ended up being published. 1,646 game jams created, 45,551 people joined them, and 13,361 games were submitted 45,789 builds processed through butler 320,885 files uploaded, totalling 12.5 TB of storage. 202,273 comments and threads made on projects page, communities, and jams. 134,635 new collections created and 764,496 games &...
---
Our favorite paid games of 2017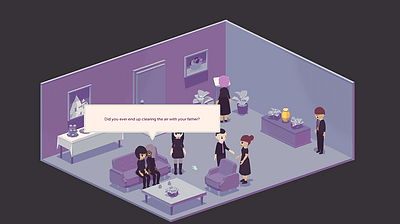 This post marks the final entry in our end of year "favorite games" series. We've talked about a bunch of awesome projects that you can read about here , here , and here . But today's not about all of that stuff, it's about our friends whose games can't be experienced for free. That's right, the games accountants say have "traditional monetization models." Read on for sad robots, sad cats, and happy aliens. Night in the Woods When I was younger I never understood the phrase "You can't go home." I thought, "That's ridiculous, you get in a car or a plane and go visit the place you grew up." But as you grow in another place, everyone at home grows without you. Night in the Woods is a game full of intimate human moments but the one that affected me the most was a short conversation...
---
Our favorite non-gaming content of 2017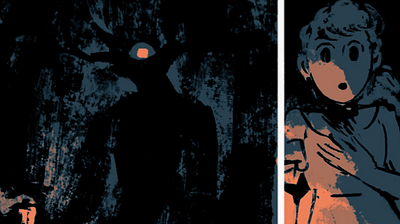 One of my favorite parts of working for itch.io is seeing the community use the tools we've built in ways we never expected. When we first launched itch.io it was a site for games, and it still is… kind of. Fairly quickly after our inception we found artists, musicians, and writers coming using our pages to distribute and sell their content. In the intervening years we've kept the concerns of our non-gaming creators in our minds as they've continued to build such a unique community on the site. We want to honor these creators and highlight some of our favorite projects on the site that aren't digital games. The Idle Divination I'm fairly certain Gigi d.g. is some kind of witch. There's no way any person can contain so much tenderness and communicate it as honestly as Gigi doe...
---
Announcing the itch.io Holiday Sale!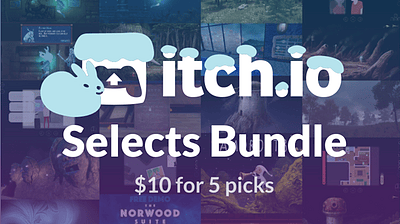 Get the itch.io Selects Bundle Let's get festive! By the time you're finished reading this the itch.io Holiday Sale will already have begun! That's right games are discounted across the site from the big names you already love to the secret gems that you haven't discovered yet. We have a display of constantly updating games that our robots think you'll love but keep checking back throughout the week and you'll find even more handpicked recommendations for you every day. We're also bringing you our second ever itch.io Selects bundle! It runs the duration of the sale from December 18th at 10am PST to December 26th at 10am PST. For $10 you'll get access to some of our favorite games in one convenient package including the following: The Norwood Suite Hailed as one of the weird...
---
Our favorite jam games of 2017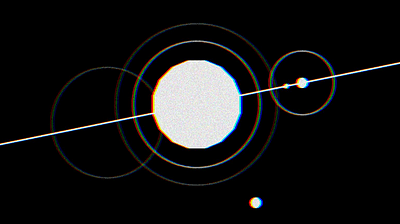 We're huge fans of game jams at itch.io. We've got the best jam tracking page around and a good portion of our team takes part in jams on the regular. Even now, at the end of the year there are nearly 40 jams running on the site. Jam games are typically shorter and less-polished from games developed under more open circumstances, but a good jam game shows off the ingenuity of its development team. Here are a handful of our favorite jam games from 2017. Disaster Log C I feel a bit like a broken record when it comes to the Sofdelux catalog. They're consistently fun, funny, and due to a team stacked with visual artists -- gorgeous. Disaster Log C continues this pedigree beautifully. Originally designed as a part of this year's Yuri Jam, Disaster Log C is the tale of survivor of a seem...
---
Our favorite free games of 2017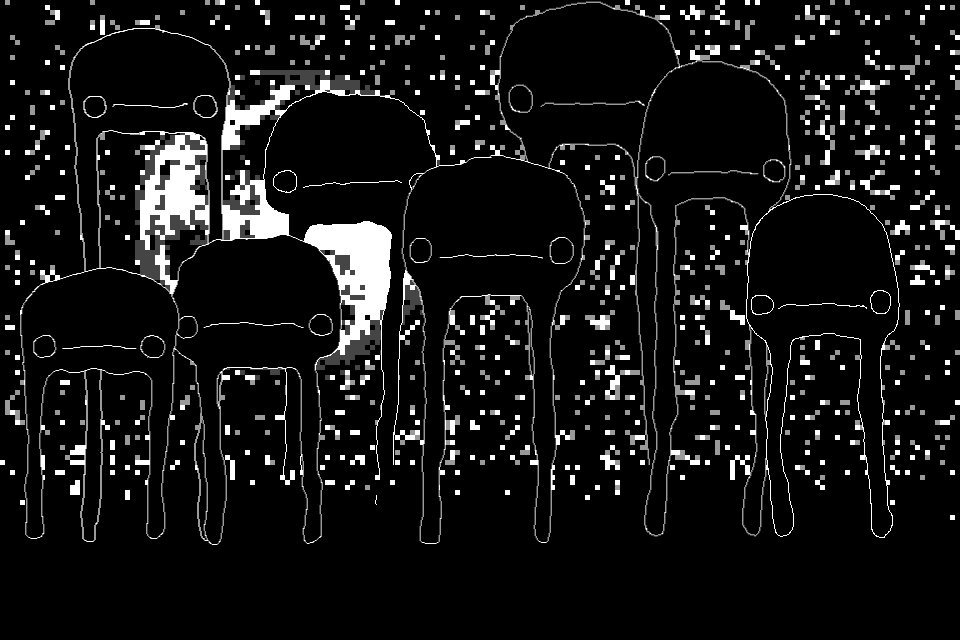 The year is coming to a close and we wanted to celebrate some of our favorite games of the year. This is the first of a series of posts we'll be putting up in the coming weeks highlighting games and experiences that spoke to us throughout the last 12 months. To be clear: we're not claiming that we have determined mathematically the best games, but these all spoke to us on a human level. In this week's post we're highlighting some of our favorite games without a price tag: the best games you can get without paying a dime. These games are just as good as their premium-priced cousins and offer a diversity that we can all be proud of. Check out our favorites below. Doki Doki Literature Club When we covered Doki Doki Literature Club before, I hinted that there might be something lurking...
---
The Challenges of Curating a Digital Museum: an Interview with Michael Berto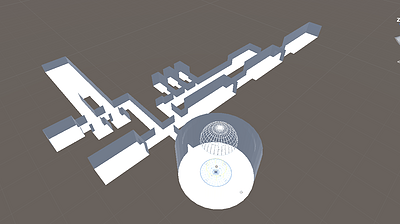 The Zium Museum has been out for a little over a week now, and it's been a project I have kept coming back to over the past days. You might be familiar with the project as a player (it's free and you should try it out) or you may have heard about it from our recommendations last week. Zium was a labor of love by nearly 40 artists but was spearheaded by Michael Berto who took the time to answer some questions about just what the Zium Museum is, why it exists, and how it came about. Who are you and why have you built the Zium Museum? Hello, my name is Michael Berto and I'm a writer, composer and game maker, and by what I put in the 'occupation' box in the patient form at my new dentists office, I'm an "Artist." Why I built The Zium Museum? Well, I adore museums and the gallery experience...
---
itch.io Recommmends: Games?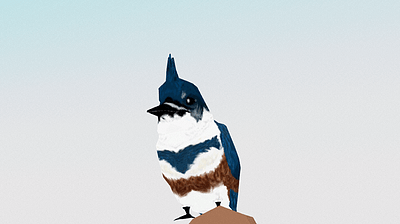 What is a game? What counts as a Video Game? The pedants would tell you that the only experiences worthy of such a valuable categorization are games with graphics, guns, and empowerment. The businessmen say it's games with marketability, mass appeal, and safe investments. I think games can be so much more, but I recognize that the classification of what is and isn't a game is less important than the experiences themselves. This week we've got a wild handful of picks that would probably upset both the pedants and businessmen but we'll recommend them nonetheless. We're wild like that at itch.io. The Zium Museum I'm a huge fan of museums. At their best you're getting access into another person's mind, another place in time, or another set of experiences you couldn't have no...
---
Announcing itch.io Selects, curated bundle of some of our favorite games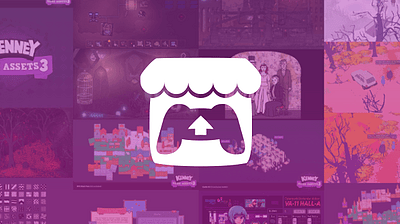 Curation is more important than ever. Here at itch.io we're dedicated to finding and celebrating the best content. As a part of this we're happy to announce a fresh bundle bundle of handpicked content available on discount: itch.io Selects. These are some of our favorite games, and ones we know the itch.io community will love. Act quickly, because this bundle only lasts for 1 week. Get the itch.io Selects Bundle For $10 you'll get all of the following: VA-11 Hall-A The world is a horrible place ruled by the amoral elite. VA-11 Hall-A isn't a story about how the world got so rotten, but about huddling together with others affected by a cyberpunk dystopia. Play as a bartender and get to know your clients' struggles in this unique world. Also there's a cool dog. Lieve Oma It's...
---
Developing Games and Tools from the Ocean: An Interview with Hundred Rabbits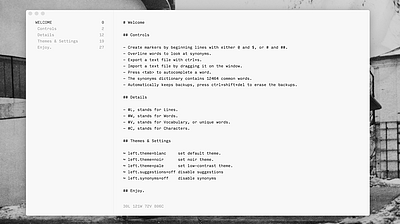 When covering creators and their works there is always the fear that the creator is more interesting than the work. Percy Bysshe Shelley comes to mind. When I discovered Hundred Rabbits' work I was struck with the opposite fear: That their huge and diverse body of work couldn't be in the same league as its creators. Somehow Hundred Rabbits have struck the impossible balance and become both some of the most interesting creators I've ever met, and some of the most talented. I asked the duo to take a break from sailing around the world (seriously) to talk to me about their lives and design philosophies. Enjoy. Why don't you start by introducing yourselves, who are Rekka and Devine? Rekka is an illustrator and animator creating assets for games, books and videos. Devine is a developer and d...
---
Here's some incredible non-gaming content on itch.io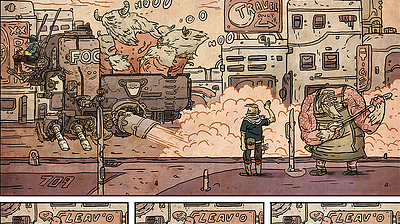 itch.io is known for all kinds of things: unique games, diverse tools, and in-depth stock advice. Ok maybe not that last one, but one of our best kept secrets is the treasure trove of content that has nothing to do with video games. Of course we've featured non-gaming content before on the itch.io blog but it's been a while and there have been a bunch of great releases since then. Sure I've snuck in a few in our regular rotation but let's celebrate some of the best non-video game content available now. Left The Hundred Rabbits crew have been busy lately. Despite living their lives on a boat crossing the pacific they've managed to develop several games and tools, Left among them. Left is a minimalist text editor which does just that: edit text. You're not going to find all of th...
---
A new theme editor for project pages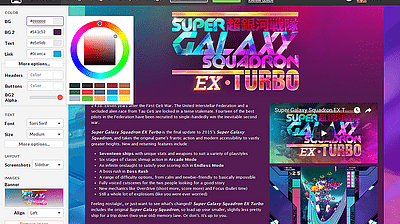 One of my favorite parts of itch.io is how developers can take the creativity they put into their project and display it on their project/store pages. From the very beginning , one of itch.io's guiding principles has been about giving developers a page that they can customize with content that they control. Sadly, itch.io's project page theme editor hasn't really kept up with the development of the rest of the site... until now. Thousands of lines later, the oldest part of the site is now rewritten. Introducing the new theme editor! Updating the theme editor has always been a challenge for us. Thousands of developers use our page editor to make some really unique stuff, and when we make updates to it we have to be careful about inadvertently breaking their designs. For this update I analy...
---
itch.io Recommends: a Variety of Relaxing Games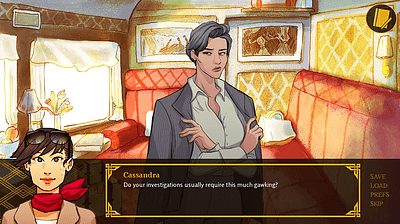 If you read last week's games of the week post you'll remember that I was frustrated by the lack of November games. Nothing has changed this week I just wanted to remind you in the hopes that if I'm annoying enough one of you, dear readers, will make an autumn-themed experience for me. With that out of the way let's talk about this week's games. Sandcastles When I was an impressionable liberal arts student I heard someone talk about writing poetry in the sand. The idea being that you create art that is inherently ephemeral and that is somehow supposed to benefit both the artist and the viewer. My classmate never made a very compelling argument, but Vector Park explains it better than they ever could with Sandcastles. Sandcastles is a game in two phases: First you summon castles f...
---
Discounting for Developers: How and when to do it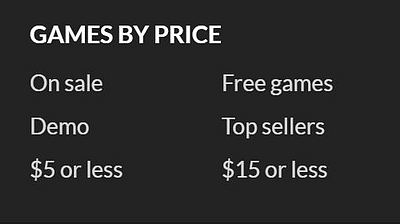 Discounting your game has become one of the surest ways to increase exposure in this crowded scene, but it's also one of the most contentious. Critics argue that heavy discounting has devalued indie games in the public perception. Proponents of discounting claim that it opens up access to players who wouldn't be able to afford the games at full price. I think these are both interesting and compelling arguments, but the reality lies somewhere in the middle. What isn't up for debate are the practical implications of discounting your game. As of writing this, there hasn't been a ton of research into discount cycles of games outside of talks so the majority of this post comes from my personal experience as a business developer. I will say that in order to understand when to discount yo...
---
itch.io Recommends: These Aren't Autumn Games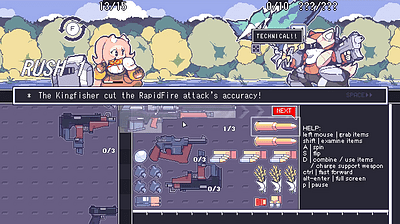 While October has a gluttony of games that fit the theme of the month there isn't anything that feels like a real November game. What's the deal there? November isn't a bad month, it's got beautiful colors in nature, you get to wear sweaters, and if you're American you get one of the best holidays. I feel like there's a lot of great stuff in there that could translate well into games. But for some reason it's never really taken. With our collective failure to produce autumn themed games please accept this grouping of awesome games to try out this week. Tormentor X Punisher If you're in the mood for some arcade action you won't get much better than Tormentor X Punisher. Strap in for a demon blasting good time that avoids any unnecessary elements like plot, progression, or...
---
Kickin' down doors to murder Satan: an interview with Terri Vellmann of High Hell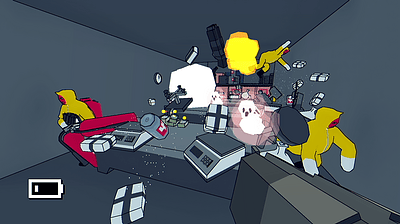 "Hey you've got to check out this game, you shoot Satan in the face a bunch" High Hell was announced at the most recent PAX and it came out with all of the intensity and drama of kicking a door in. The game launched nearly two months later and it's been a wild ride of drug lab clearing explosions. I got the chance to talk to Terri Vellmann --one of the developers on the project-- to learn a little more about one of 2017's shootiest games. Why don't you start by telling us a little about yourself. Who is Terri Vellmann? Mostly I'm the heir to the Vellmann Industries' massive fortune. That allows me to spend time doodling around, making computer games and retweeting game gifs on twitter. Currently I'm based in São Paulo, Brazil where I'm enjoying the last bit of cool weather b...
---
itch.io Recommends: Games from the Halloween Sale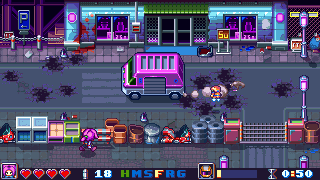 The temperature is going down and the air is chill. Tonight is the night when the barrier between the living and the dead is thinnest. If you've ever seen a horror movie, you know that you should stay inside tonight to avoid ghosts/ demons/ serial murderers and what's better from hiding from the undead than a bunch of games? You may have seen that we have an awesome Halloween sale going on right now with hundreds of games on discount. If that number is a little intimidating, read on to hear about some of our favorites that you may not have heard of yet. Bot Vice There is an entire legion of people out there who bemoan the "death" of difficult games. These are the people who miss the "good old days" and often pride themselves on being "true gamers" or some similar nonsense...
---
itch.io meets Japan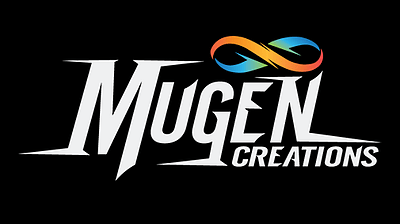 Although itch.io is primarily an English speaking platform, we've seen a wide variety of creators speaking many different languages sharing their work. Additionally, the contributions we've received on translating our desktop app have been a great indicator that it's important for itch.io to be available to as many people as possible. MugenCreations is a Japanese localization studio that helped us with the translation of our app. After talking to them more we realized there was a lot of potential to work together to help bring games on itch.io to Japan, while helping bring a Japanese audience to itch.io. We're proud to announce a partnership with MugenCreations that will enable developers on itch.io to find a Japanese audience. We've created a group page, itch.io meets Japan , to let devel...
---
Patreon integration on itch.io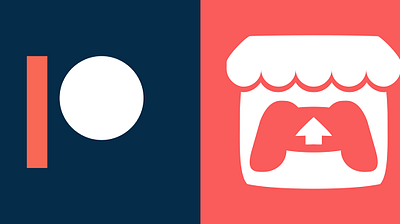 We're delighted to announce that we now have Patreon integration on itch.io. We're big fans of Patreon, with a similar goal of helping creators make an earning building what they want. Many of our creators are already using Patreon to support their work so it's been a common request to allow patrons from Patreon to get access to developer's itch.io projects. Starting now you can now offer access to your itch.io pages to your Patreon patrons. In order to get started you just need to connect your Patreon creator account to your itch.io account, select your campaign, then share the claim URL with your patrons. We use the Patreon API to verify your patrons to make sure the correct people get access. You can configure a minimum pledge level required to get access to your itch.io project page. W...
---
itch.io Recommends: Not Halloween games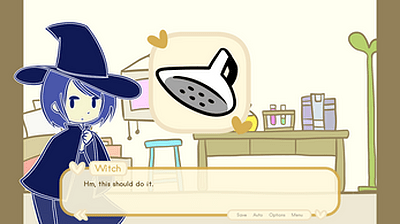 The last Games of the Week post before Halloween means one thing: we're definitely not talking about spooky games. After all when the whole world is spooky, why would you want even more of the same? Surely someone drowning wouldn't ask for a glass of water. Ok our recommendations this week have a little Halloween in it so you're not entire without water but there are all kinds of experiences to dive into this time. Happy Halloween, play some games. Magical Witch Bell and Her Non-Magical Friends The most Halloween-themed entry in our list this week, Magical Witch Bell and her Non-Magical Friends is the farthest thing from traditional October fare. In this adorable adventure you're a young witch who has to figure out what's going on in her small town and make friends along the way...
---
Let's get sad and talk about death and stuff: An interview with Gabby DaRienzo of A Mortician's Tale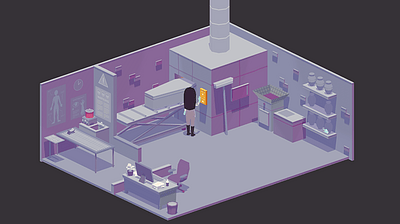 Human bodies are gross. We're all bags of meat and juices that (hopefully) kick around for 90 years and then stop moving. Dead bodies are even grosser. Or at least that's what I thought before I played A Mortician's Tale . I tracked down Gabby DaRienzo, one of the designers behind this interesting adventure and tried to figure out what would compel someone to make a game about life's end. In the past you've described Mortician's Tale as a "death positive game" why did you want to make a game about the ultimate morbid topic? I have a few friends who either currently or previously have worked in the death industry. I've always been interested in their work, and knew I wanted to make a game inspired by their experiences, but it wasn't until after reading Caitlin Doughty...
---
Register and log in with GitHub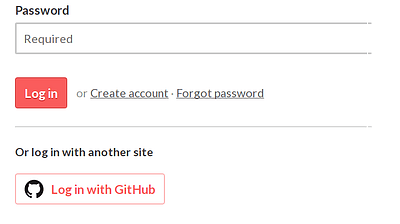 In celebration of the GitHub Game Off being hosted on itch.io , we've added the ability to log in and register an account on itch.io with your GitHub account. (P.S. You can join the jam here ) Existing itch.io accounts can add a GitHub account to their itch.io account by heading to Account Settings > Connected accounts . New users can click Other registration methods on the register screen to create a new account with GitHub. We'll automatically pull your username and email. At the moment, GitHub is the only connected account that you can use to log in with, but we hope to add more in the future. Enjoy
---
Announcing the GitHub Game Off on itch.io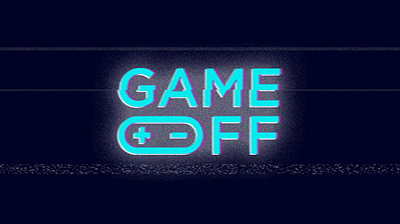 Perhaps you've heard of Github, the largest code repository online. You may recognize it as the place where we keep the code for our open source desktop app , itch. So perhaps you'd like to hear that we've partnered with the Github to host this year's Github Game Off ! If Game Off sounds familiar to you, it's because this is the 5th time GitHub has hosted the event but the first time we've taken part. What does that mean for you? It means you'll be able to help vote on the entrants this year to see who takes home the top prize. If this is the first time you've heard of the jam don't worry, you've got nearly 2 weeks to get your team together and a month to knock out a project. The Github Game Off starts on November 1st at 13:37 PDT and runs until the end of the month . A...
---
How to maximize your launch on itch.io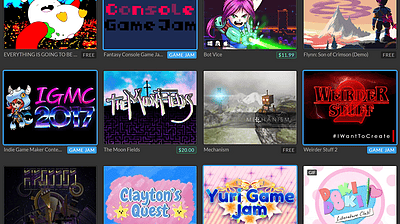 To describe the modern indie scene as "crowded" is a major understatement. Reports come out on a seemingly weekly basis that there are more games launching than ever before. Every storefront is busier than ever and if we're being honest -- we're no exception. At itch.io we're acutely aware of the issues facing modern indie developers and while we're trying our hardest to make the best possible storefront we know that there are still some processes that might be obscure to many developers. Here are our tips for maximizing your itch.io launch. Customize your page We've got a massively customizable toolset available for you to make your game's page as unique as the game itself. You can do something thematic like the fading images of Cityglitch or go minimalist like Indigo Chil...
---
itch.io Recommends: 2 cozy games and some anime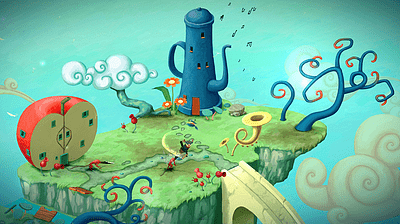 We're reaching peak AAA season here in the games universe which in past years has signaled the hibernation of the indie community. Turns out, we're way more resilient than that now. This week we've got a handful of imaginative games that defy traditional classification. Figment Media critics throw around the phrase "dreamlike" on what feels like a daily basis. This film feels dream like, this song sounds like a dream, etc… Figment is one of the first games I've played that feels like being wrapped in a heavy blanket and slowly falling asleep. Usually sort of feeling would be a criticism but Figment knows exactly what it's doing. The game itself is a puzzler/ exploration but reducing the game into genres misses the point. Figment's art, design, and music all work together...
---
Create OAuth applications on itch.io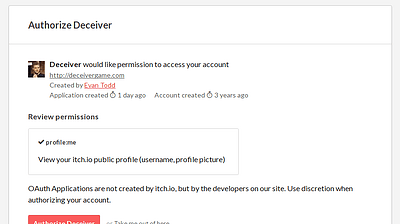 Today we're launching support for OAuth Applications . It will allow developers let players log in with their itch.io account inside of a game or program. OAuth provides a flow for your program to securely get an API key that represents another user on itch.io after they approve your application. You can make API calls on behalf of someone using your game or application. You can learn more about the itch.io API here . If you're ready to dive in, read the OAuth documentation , otherwise continue on for a brief summary. Creating an application To start using OAuth as a developer you'll need to register an application. After filling out a few simple questions about what you're building, your application is approved automatically. Head over to User Settings -> OAuth applications to create yo...
---
Let's make more mystery games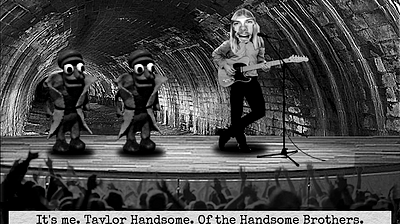 There's something inherently attractive about detectives. Talented crime-solvers have charmed audiences for centuries, there's a good chance that your grandparents' grandparents read Sherlock Holmes, Agatha Christie's novels, or any of the similar works that have come from all over the world. These narratives don't just pop up in books and stories, but in TV, movies, and games. Detectives have graced games almost since their beginning, sure these were mostly adaptations of existing mystery stories but in the mid 2000s mystery games had a renaissance and then disappeared. To talk about detective games, you have to understand the appeal of the trope. Everyone wants to see justice delivered in some way or another. Some groups codify this desire into law, others look to the metaphysi...
---
itch.io Recommends: The games of Indiecade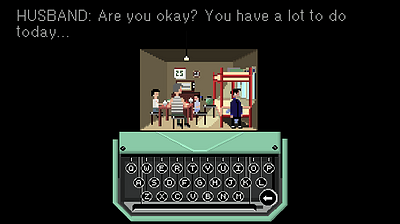 In case you somehow missed it Indiecade was last weekend and we were on site to check everything out. For the uninitiated, Indiecade is an annual festival honoring indie games and developers that takes place each year in Los Angeles. We spent the weekend playing and thinking about games and compiled some of our favorites that you may not have heard of yet. Feast Feast is a tabletop role playing game. Feast doesn't have any dice. Feast is controlled by food that your party has already cooked. When I sat down to play Feast I didn't know what I was getting myself into. There were 5 plates of food in front of me and a set of rules that could fit on a take-out menu. What followed was an intimate meditation on food and identity. Playing the game in the real-world is half potluck, half storyt...
---
itch.io Recommends: Hot Takes on Cold Genres for the Week of 10/5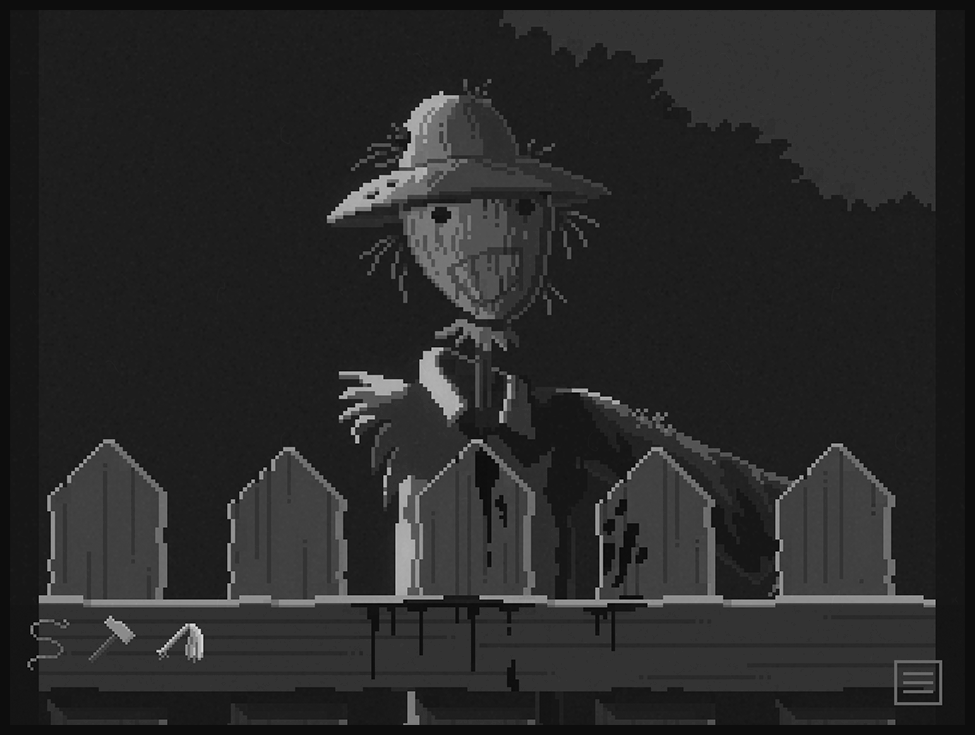 Despite the date, we're back from last week's trip into the spooky zone. Well, sort of. This week we've got one spooky game, but it's flanked by a surreal adventure and a fresh take on a classic genre. That's right, we're firing on all cylinders with a massively varied set of experiences for you. Norwood Suite Surrealism is a hard style to pull off. At its best you'll find Lynchian masterpieces but more often than not you're left with mid-2000s "LOL random xD" nonsense. Norwood Suite leans more toward the former than the latter. If Norwood Suite looks familiar to you, it's because it's the follow up to 2015's similarly weird Off-Peak . If you never played Off-Peak 1) it's free so do that and 2) you're in store for a great, nonsensical time. Norwood Suite cont...
---
Your Game Jam Forecast for the rest of 2017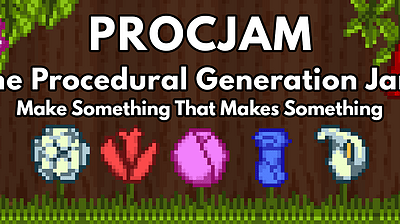 Oh game jams how do I love thee let me count the ways: you inspire people to think creatively, you teach people to start developing, and you force people to accept scaling design. As far as I can tell game jams are only good. Maybe even too good: there are more jams happening than ever before. If you have a limited amount of time, it's hard to know which jam is right for you. We've got an awesome page full of timelines for you to peruse, but if you want a more guided experience, here are a handful of our favorite jams that are set to launch over the next few months. P rocjam 11/3-11/12 Let's get meta for a moment. Why bother making a thing when you could make a thing that makes a thing. That's the logic behind the upcoming Procjam. Named after procedural generation, the umbrella te...
---
Kentucky Route Zero is Half-off and All-good
Kentucky Route Zero is not a new game -- the Kickstarter launched in 2011-- but it's definitely a fresh game. Detailing the supernatural adventures of a deliveryman on "one last job" Kentucky Route Zero feels like indie gaming's most adaptable project. Initially announced as a part of the first wave of successful gaming Kickstarter campaigns, Kentucky Route Zero weathered the Early Access storm, the episodic fad, and has now signed with one of the newest indie publishers Annapurna Games. Basically: Kentucky Route Zero has tried every "Hot New Thing" in indie gaming over the past 6 years. Yet somehow Kentucky Route Zero doesn't show its age. This week Cardboard Computer put Kentucky Route Zero on sale for half off with the goal of raising money for the areas affected by the recent...
---
itch.io Recommends: Spooky Games for the Week of of 9/26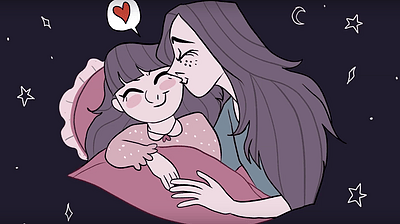 To say horror games have become popular in the past few years would be an incredible understatement. Since Amnesia: The Dark Descent came out in 2010 horror games have bloomed into a beautiful scene. Sadly, that beautiful bloom has spread into an infestation and we're now plagued with a crop of jumpscare asset flips. How do you avoid this minefield of a genre? Let's talk about some of the best Horror games on itch.io to get you prepared for October. The Night that Speaks This one's an oldie-but-goodie. The Night that Speaks was one of the first games that really put itch.io on my radar as a consumer. It's just the sort of weird game that doesn't really exist on other storefronts. The game is sort of a first person horror experience but it's also a look at restraint in controls...
---
itch.io Recommends: Punctual Games for the week of 9/21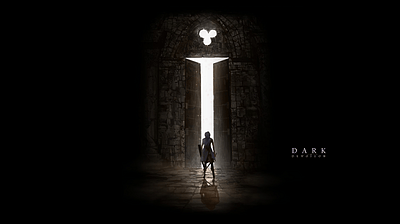 Do you look forward to these recommendations each week? I know I do. I'm not inside of each of your homes (yet) but I choose to believe that y'all mark your calendars and set alarms each week for Thursday at 9am. Is this hubristic as hell? You know it, but until I see evidence to the contrary it's what I'm going with. Anyway, here are this week's recommendations: Tooth and Tail Have you ever wanted to play Starcraft but are unwilling to spider your fingers across your keyboard hundreds of times per minute? Are you interested in the complexities of trying to figure out your opponent and adapt before they do? The brilliant Pocketwatch crew behind Monaco have released their newest game and it looks to fill the accessible RTS void. RTS games have always been some of my favorites but...
---
Zines are awesome, unique, and available on itch.io
Zines -- short for magazines or fanzines -- are growing in popularity everyday. We have seen more and more of these compact works of writing crop up on itch.io and they're consistently interesting and present us with looks from inside of different subcultures. Yet somehow, talking about zines is difficult. For every zine that adheres to a "normal" layout there's one that eschews traditional design sensibilities. For every zine about game making there's one about anime character pairings. It feels like there's actually something for everybody inside of the zine space. Now, when you talk about zines it's important to understand the breadth of content available. There are zines coming out daily, there conventions dedicated to the form, and libraries to catalog past works. Any co...
---
itch.io Recommends: Better yourself for the week of 9/14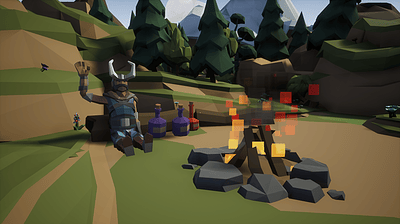 If you were cynical you'd call this week's post on games that heal an excuse to recommend games twice in a week. That would be very cynical and definitely inaccurate . In continuing with our theme from earlier in the week I'd like to offer up another slate of projects that you can use to help relax and/or better yourself. Interested? Check the recommendations out below. Station to Station One of my good friends recently taught me about the joys of SlowTV. For the uninitiated it's a series of exceptionally lengthy videos on Netflix that are meant to be calming background entertainment. These range from international knitting competitions to my favorite, a real-time train ride from one end of Norway to the other. The goal is to force you to slow down and relax. Enter: Station to Stat...
---
Better support for mobile HTML games & more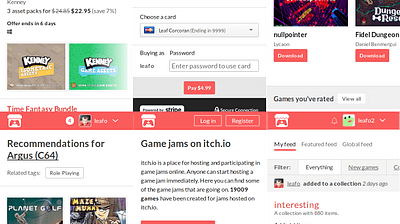 I have a confession to make, I just bought my first (real) smartphone just a few weeks ago. When we originally added support for mobile web on itch.io I did it with Chrome's phone emulator and hoped for the best. It seemed to work okay, but now with actual hardware I'm pleasantly surprised about how usable things are. For example, browsing Android games , downloading, and installing an APK works quite well. Support was only partial though, so I've made a bunch of new improvements for using itch.io on your phone's browser. It's not everything, but we're well on our way there. Improvements to project pages When we initially released mobile web support for game pages , we excluded some pages because certain plugins wouldn't run or the game's viewport didn't know how to scale...
---
Games are a great way to take a break from the nightmare that is 2017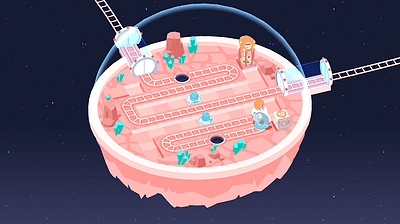 Anyone who plays games regularly understands their ability to heal. We've got endless books written about this, charities set up behind this idea, and now game designers explicitly making games about healing. With all of the madness in the world I thought it would be a good idea to run through some games to help us all make it out. Now, everyone is different but when I'm looking for a game that helps me feel better I'm looking for a game that I can play on my terms. I want something that is simultaneously short and unending. Fans of our weekly itch.io Recommends column may know where I'm going with this. Morning Post is a game we featured earlier this year where you play as a postman in the world's smiliest house. Everything smiles: the plants, the furniture, the people, even you...
---
itch.io Recommends: Experiences for the week of 9/7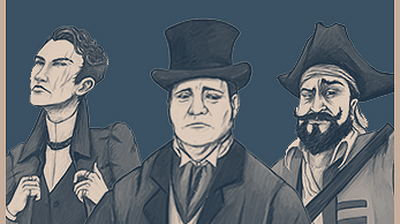 I think one of the best parts of itch.io is the diversity in not only our community, but our content. Y'all have created all kinds of rad things. Everyone knows we host games, but we also have soundtracks, art books, fan games, and things that defy classification. This makes recommending games for y'all an exciting hunt each and every week. Go ahead and check out this week's fresh crop of awesome projects and let everyone else know what you've discovered this week in the comments below. Where the Goats Are Farming games have always been popular. Harvest Moon came out in 1997 and has had 58 sequels according to its wiki. Stardew Valley is one of the most popular releases of the past few years. Folks love coming back for tales of the value of hardwork and perseverance out on the ranc...
---
Your Quick Guide to Making Friends/ Talking to the Press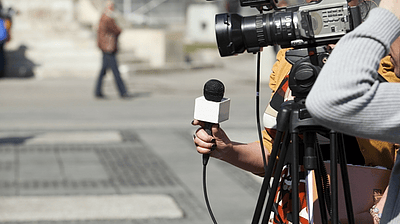 So you're making a game. That's great! You spent countless hours and sleepless nights to make sure that your brainchild made it out into the world. Now, if you want to make rent it's time to get out there and make sure people know about your game. After all, what's the point of making something if nobody ever plays it? Let's talk about the best ways to handle every developer's favorite activity: talking to the press. Figure out what your game is. If you've got a game that's nearing completion you probably have a good idea of what your idea is. Maybe you've made a procedurally generated RPG about teens or a puzzle platformer about social justice. Great, get the essence of what makes your game unique down to a quick pitch. When you're walking the halls of a convention, or...
---
itch.io Recommends: Amazing Games for the Week of 8/31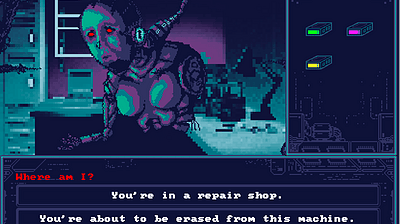 It's been a good week for games. Yeah, it feels like every week is a good week for games but this week was especially good for games. We've got a whole new selection of games for you and hot damn they're all un-reservedly great. This week you've got laughs, tears, and more laughs. I really can't stress enough how great these games are. Did I miss something in this roundup? You can let everyone know in the comments below. Localhost If early Twine games were defined by the works of Porpentine and Anna Anthropy, modern Twine is defined by Sophia Park and Aether Interactive. Last week the team unleashed their newest creation Localhost on the world. If you're interested in sad robots and what it means to die Localhost will sit squarely in your wheelhouse. I won't spoil too much of the narra...
---
Primary rating criteria for game jams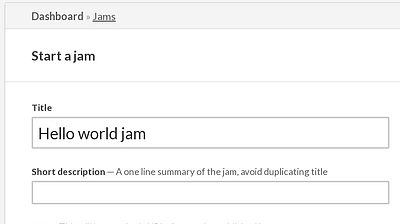 On itch.io you can host two kinds of jams: ranked and unranked . When hosting a ranking jam you provide "voting criteria" to specify how participants can rank other entries. Previously, if you had multiple criteria, we would automatically average together the results of all of them and create an "Overall" ranking that would be used for the final ranking in results. A few users reached out about creating their own custom primary criteria, since averaging all the criteria didn't make sense for them. You can now do just that by selecting the "Primary" checkbox next to any criteria. It will only appear if you have multiple criteria. You can manage all criteria options when creating or editing a game jam. If you're new to game jams, learn more about hosting a game jam on itch.io . Enjoy
---
Manage your external keys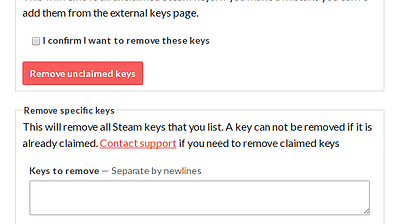 ' External keys ' are itch.io's way of letting you distribute keys for other marketplaces with an itch.io purchase. We support Steam or keys of your own format. You can bulk add thousands of keys at a time. Previously, when adding keys, if you made a mistake then you would need to contact support to modify the keys you've added. Starting today there's new a Key management section that allows you to remove keys individually or remove all unclaimed keys: You can find the Key management tools by clicking View all next to any set of keys you've uploaded. Enjoy
---
One Man's Quest to Become Every Team's Artist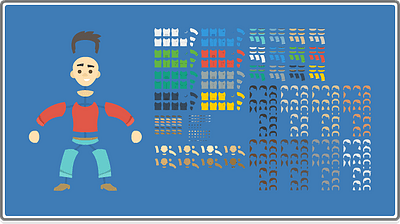 I wouldn't call Kenney Vleugels a household name. He doesn't have the name recognition of John Romero or Shigeru Miyamoto, but you've probably seen his work. To make things a little more intriguing you've probably never played a game made by Kenney. Kenney spends his days making visual assets for people to use in their projects. Recently Kenney organized his first game jam , we caught up with him to learn a little more about the man behind the assets. Why don't you start by telling us who you are. My name is Kenney Vleugels and I have been creating games for a little over 10 years now. A couple of years ago I decided to shift focus to creating game development tools and assets. That's working out great and I really enjoy working on those every single day. I've recently started a...
---
Classify your projects' uploads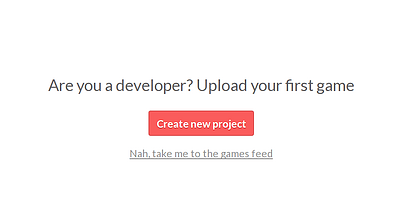 We're introducing a new way to classify the files you've uploaded to your project. Previously, when uploading a new file, we would ask you which platform it was for, eg. Windows, Linux, macOS. Since many people use itch.io to upload things other than executables, this was a confusing step. Some people selected all platforms, some people selected none. Starting now you can tell us what kind of file you're uploading, and we'll only ask for the platform when you add an executable: Update your existing projects We've run a script across all existing files to update the type where it was obvious. (For example, .pdf files now are Book type). This will help clean up a lot of the incorrectly classified project pages. For example, the Android games section should no longer include games that weren'...
---
itch.io Recommends: #LOWREZJAM 2017 games for the week of 8/24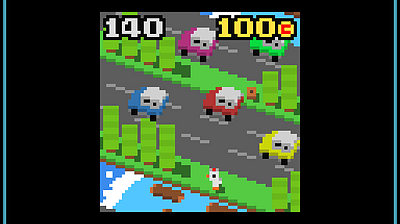 When you see as many game jams as we do at itch.io, it gets hard to be genuinely surprised by a jam's results. Impressed? Sure. Excited? Definitely. Blown away? Almost never. Low Rez Jam finished up last week and I'm absolutely blown away by the diversity in the results . The only requirement for entries was that they were in 64x64 resolution or less. This means that the results contain platformers, shooters, puzzles, demakes, beat-em-ups, and some games that defy classification. I picked out a few of my favorites, but you should post yours in the comments below. Legend of Xenia 2 One of the most Xenia's most impressive features is the sheer scale of the project that was built out in less than 2 weeks. There is a fully functioning Zelda game in Xenia 2 with magic, upgrades, and an ov...
---
In Defense of Puzzle Games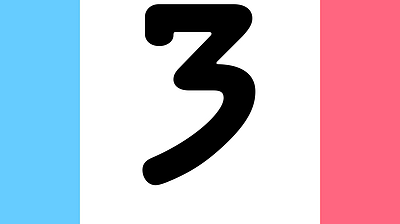 I've been harboring a deep secret that I need to let out: I love puzzle games. I've spent a few nights over the past week staying up late playing games like Rusty Lake Roots and I've loved every minute of it. Matching wits with a tough puzzle is a treat rarely topped in gaming. In my personal life I'm known as a puzzle fan, but I've had trouble converting friends and acquaintances into puzzle-game aficionados. I'm usually met with "Those are games for moms" -- and setting aside the misogyny and ageism inherent in this response-- it's emblematic of the idea that puzzle games are somehow less-than other genres. I'm tired of this response, let's talk about how good puzzle games can be. As a community, we're exceptionally bad at looking at what's come before us. There...
---
itch.io Recommends: Fresh games for the week of 8/17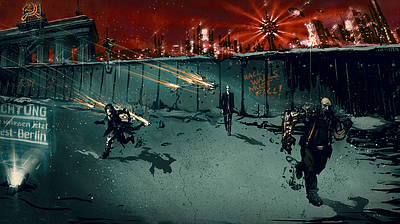 Early access games get a bad rap. Sure there are lots of cash grabs that will never be finished, but at the core early access can be an awesome way to engage with games and developers in a more substantial way. I'd always recommend caution when jumping into early access games, as the contents of the projects may shift during development but dismissing them out-of-hand is really limiting. Not all of this week's games are in early access, but the ones in here are certainly worthy of your time and money. Check this week's recommendations out: All Walls Must Fall Games have been trying cyberpunk for about as long as they've been a thing. Unpopular opinion: They've never really nailed it until recently. All Walls Must Fall looks to take a hard cyberpunk approach and play it straight...
---
Why Tacoma's UI is secretly brilliant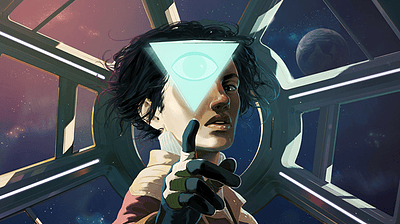 A clarity of purpose is a key part of designing a game. Trimming out what is unimportant to your game is a deeply necessary act of development. This goes for all elements of your work. Tacoma understands this and makes the UI an important part of the game's experience. Tacoma is a sci-fi game (think Alien but without the Xenomorph) and the UI matches it. The core mechanics of the game revolve around exploring recreations of events that happened on the Tacoma Space Station. In these recreations characters are represented by large wireframe models and you're presented with a scrubbing bar at the bottom of the screen. You can move back and forth along this timeline as if you were working with a futuristic VCR. This works within the game's aesthetic of what I call "adolescent technolog...
---
itch.io Recommends: Surprising games for the week of 8/10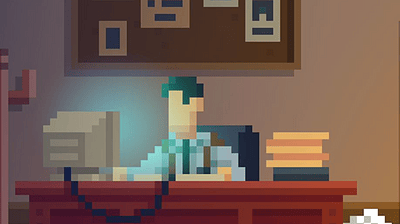 Surprises are -- by and large-- great. Sure you occasionally get hit with something rough (I'm looking at you, check engine light) but unexpected treasures are about the only respite we have in the hellscape that is 2017. This is part of what I love about writing these posts for you. Today I've got a fresh batch of games that will hopefully surprise and delight you for one reason or another. Please enjoy them. Tacoma How do you follow up a game like Gone Home ? Do repeat your success and make Gone Home 2? Do you pivot into something completely different and realize the fabled Gun Home ? Fullbright chose to do neither with Tacoma. Sure Tacoma is fundamentally a sci-fi story set on a dying space station, but it's also a heartfelt look into the lives of outsiders. If you've never play...
---
Jamming for charity: Announcing War Child's HELP game jam
Sure game jams are fun. At this point everyone knows it. But what if jams were something more? What if jams could help with real world issues. War Child is a charity that works with children in some of the most dangerous parts of the world and --as of last year-- are game jam hosts. War Child's annual HELP game jam is one part traditional game jam, one part charity fundraiser, and all parts important. As a part of this jam I got to ask War Child's Adam Holmes about the jam itself, the charity, and their relationships with developers. First off, what is War Child? War Child is a specialist child protection charity working in countries devastated by conflict. War Child UK are providing life-changing support to the most vulnerable children whose lives, families and communities have been t...
---
itch.io Recommends: Ludum Dare 39 games for the week of 8/3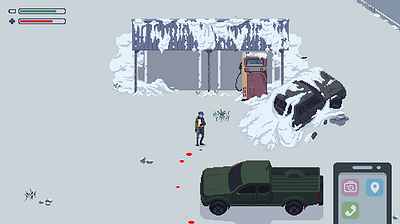 If you don't check itch.io often you would be forgiven for not knowing how much we love game jams. After all, we've only posted about it twice in the past week . Well strap in for a 3-peat because we're making this a Ludum Dare themed hat trick. That's right, last weekend was Ludum Dare 39 (one of the biggest bi-annual game jams) and it brought with it the theme "running out of power." We've sorted through a portion of the games and would like to present them to you. Sleepy Orphan Simulator I'm a big fan of everything the Powerhoof guys put out. Sleepy Orphan Simulator is no exception. This is one of the more interesting interpretations of "running out of power" that I've seen with the power being the few minutes before an adorable orphan falls asleep. You've got to...
---
Want to get into game jams? Here's how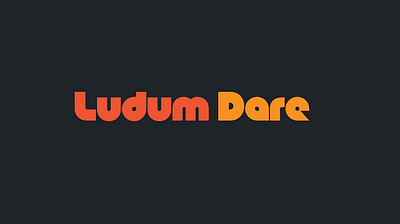 Game jams. They're here, they're important, and you should take part. It's not a secret that we love jams at itch.io. We host them, write about them, consult on them, and track them. Many members of our team join jams on the regular, but there's one thing we haven't done with jams yet: explain why you should join one. If you're not already aware, game jams are limited time game development sprints usually centered around a theme. These can be as obscure as Ludum Dare's "Running out of power" or can center around an engine like RPGmaker and force teams to think creatively within hard constraints. But surely no one can make a great game in just a few days, right? Wrong. Dead wrong. Many teams have crafted interesting and valuable projects as part of a jam. We'll have a po...
---
Get ready for Ludum Dare: Game development tools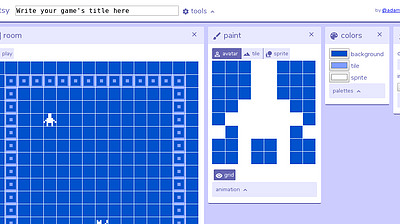 Ludum Dare 39 starts today! I previously wrote about Ludum Dare  with tips for completing your game along with getting the most out of itch.io, so check that out if you haven't already. Ludum Dare is a good opportunity to try something new, like a new game engine, library, or art tool. This will be my thirteenth game made for Ludum Dare (if I manage to finish). I'll be trying out a new engine this time :  TIC-80 (it's got built in MoonScript support!) itch.io has a huge collection of game development resources and game assets . For this article I've collected some tools that have caught my interest that are worth checking out if you'd like to give yourself an additional challenge. I'll definitely be referring to this list for myself to mix things up in future Ludum Dares. If you hav...
---
itch.io Recommends: Strange Games for the week of 7/27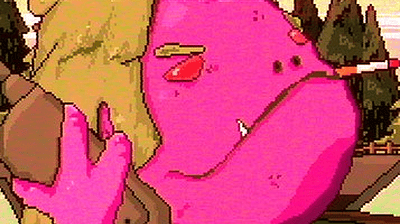 It's hard recommending games to people. You've got to take individual tastes into account, how fresh a game is, and what the recommendee will think of you afterward. But that's also what makes recommending games so fulfilling, when you nail it you nail it. Fortunately you can make conditional recommendations -- my favorite kind. I like to think that while not every game we feature here will be everyone's favorite game ever, there's still something you can learn from each of them-- something you can take with you once you close the game. Let's dive into this week's games. Baobab's Mausoleum Episode 1: Ovnifagos don't eat Flamingos I've been working in the games industry for a long time now, so it's very rare that I see a game that pulls me in so completely just with a...
---
Short download keys for printing & bulk key viewer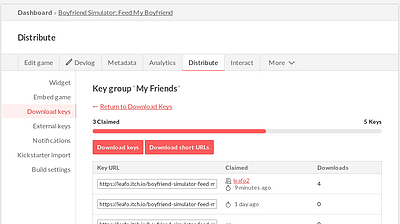 A download key is a special URL that gives someone access to a project's files. On itch.io you can either generate a single key or generate them in bulk . Download keys use very long URLs to make them hard to guess, but that's not so great if you want to print out access codes on paper to hand out. Starting today you can now generate Short download keys when creating key is bulk. They're only 12 characters long and can be accessed from a shorter itch.io URL. The short URLs look like itch.io/get-RANDOMSTUFF and they'll redirect to the full download page when visited. We only use random characters that are easily distinguishable (eg. no O and 0), so they'll be readable with whatever font you use to print. Find the checkbox on the bottom of the bulk key tool: Any bulk key groups that ha...
---
Your field guide to fantasy consoles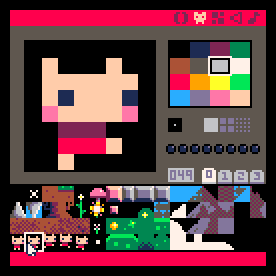 A long-haired elven woman sighs as she enters her house, the weight of the day visibly pressing her down toward the earth. "This can't keep going." After pouring a drink she sinks into the couch, looks toward her fantasy tv and turns on her fantasy console before she starts to play. Apparently this isn't what people mean when they describe fantasy consoles. In recent years a dedicated scene has grown to build and support the best consoles that never existed. My first experience with a fantasy console was similar to a lot of people's I loaded up a small game online and noticed a weird boot screen before the action started. After a small amount of research I discovered the most popular fantasy console, Pico-8 and the pact was sealed. To dive into what makes a fantasy console a fant...
---
itch.io Recommends: Stylish games for the week of 7/20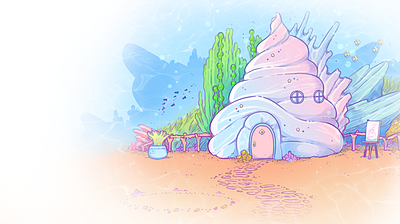 Did y'all read the Moshboy interview from earlier this week? I thought we were hustling over here with our 3-ish games a week, but Steve is in a league beyond. 1000 creators over 3 years? That's more than twice what we feature on this blog. I guess that means we'll just have to work extra hard over here to make sure our recommendations are the best they can be! Mermaid Splash: Passion Festival I mentioned in our Defense of Visual Novels piece how much I love the game Romance Detective. Well, unbeknownst to me the developer Nami teamed up with another artist who goes by Darkchibishadow to make Mermaid Splash: Passion Festival. Lucky for us, it's just as pretty as the devs' previous work. If you played Romance Detective (if not, go fix that ) you'll be familiar with Mermaid Splas...
---
3 years and 1000 creators, Steve Cook's quest to curate the un-curateable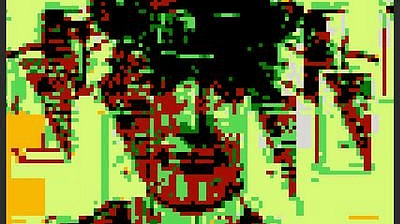 There are a lot of games in this world. Like, a lot a lot and that's become a problem for developers and customers alike. It's a complicated problem that nobody (not even us!) has 100% figured out. That's where people like Steve Cook (AKA Moshboy) come in. If you've been around Twitter lately, you may have seen Cook's 1000 Creators thread. If you're out of the loop just know that over the past 3 years Cook has collected 1000 games by 1000 different creators. I was given the opportunity to talk to Steve about why he dedicated such a huge amount of time to this project, and what he learned from it. You recently completed your 1000 creators project, what was the process like? At times it was long and tedious and required the use of google and the wayback machine or asking a gamema...
---
Image uploading everywhere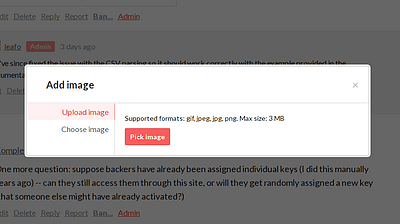 We've enhanced all the text editors on our site to now support image uploading! This has been a long requested feature and we apologize for taking so long to add it. Whether you're leaving a reply on the community, filling out your project page, or adding rules to your jam, you can find the new "Add Image" button on the toolbar: You can either upload a new image or use the image picker to embed and existing image or screenshot you've added elsewhere. Enjoy!
---
Click to play for HTML embedded games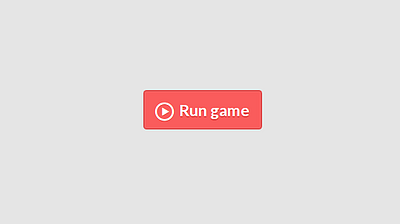 HTML5 game embeds allow you to deploy your browser based game directly to a page on itch.io. Visitors can start playing immediately without having to navigate anywhere. Although this is convenient, some game engines (ahem Unity) can cause your browser to lag when loading a game. This can be quite troublesome if you've just opened a dozen tabs while browsing around . Starting now you can enable "Click to run" on your account for all HTML5 embeds. In place of the game frame you'll see a Run button, just click it to launch the game. In order to enable it, head to your account settings and select "Require a click to run HTML5 game embeds." We were also considering adding the ability for some developers to force their projects to be "click to run." If you think this would be something useful...
---
itch.io Recommends: Pay what you want games for the week of 7/13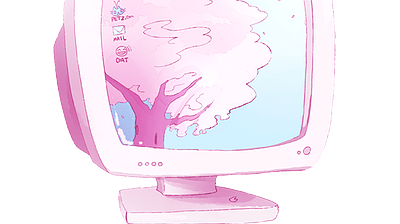 I feel like we've developed a rapport, you and I. I play a bunch of games, you love a bunch of games. It's symbiotic, isn't it? Luckily for the both of us, it's been a week since we last did this which means we get to talk about a bunch of awesome new games! Wire Wood Daughters Wire Wood Daughters is one of those experiences that you're better off not knowing much about. The developer Rooksfeather only but one line of text on their entire game page. So how do you recommend a game that you can't really talk about? Do you say that it has a great sense of atmosphere? Do you highlight its lush pixel aesthetic? Maybe its self-assured narrative? So if you can move past the required vagueness of this recommendation, consider giving Wire Wood Daughters a try. Lost Memories.net Ready fo...
---
Accessibility in games is the industry's next great hurdle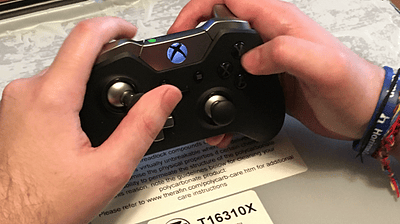 The games industry has been moving towards diversity over the past few years. We've been making strides to include more people of color, LGBT, and non-male leads into our games. This is amazing, but there's one community that hasn't seen the same prioritization: the disabled. Started in 2004, Ablegamers is the world's largest advocacy group for disabled gamers. They've worked with studios as large as Bungie and indies like Vlambeer to help make their games more accessible. I've caught up with Steve Spohn and Craig Kaufman, two members of the Ablegamers team to talk about why accessibility is important and how developers can include disabled players in their design. For Steve the argument for accessibility doesn't have to be rooted in something ideological. He often tells deve...
---
The Tearoom is subversive, gay, and brilliant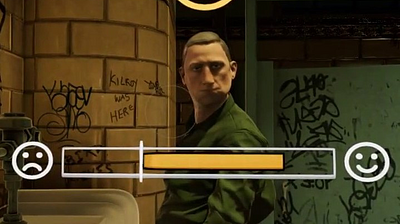 The following is Not Safe for Work. Robert Yang is one of the most banned people on Twitch. The New York-based academic and developer has created more banned games than literally every person on the planet save for 2. This isn't to say he's happy about it , but it's a status he's content to play with. Yang's games are unapologetic. They're the meeting of academia, design, and activism under the guise of the surreal. Among his catalog are man/car relationships , sexy popsicle music videos , and most recently -- the relationships of a race of gun-penised men. Based on the 1962 actions of the Mansfield police department, The Tearoom is a game about the danger gay men of the era faced in the guise of a stealth-blowjob game. There's something strange about licking a gun. There'...
---
itch.io Recommends: Double Fine games for the week of 7/3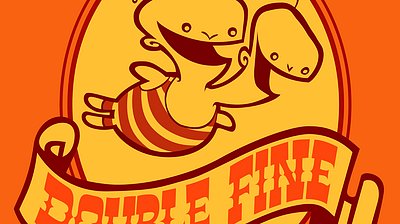 If you've been alive for more than 10 years you probably remember playing a Double Fine game. After all, there are a lot of hits in that catalog: Psychonauts, Grim Fandango, and Stacking are all classics in their own right. Want to relive some of gaming's most charming entries? We've got Double Fine's catalog available now. That's right, now you can enjoy all of the benefits of itch.io (DRM-free, full support in the itch app, and directly supporting creators) while playing your favorite Double Fine games. Check out some of our recommendations below. Grim Fandango Are you interested in one of the jazziest soundtracks of all time? Do you want to play one of the funniest games of all time while listening to one of the jazziest soundtracks of all time? Check out Grim Fandango. Originally rel...
---
William Chyr of Manifold Garden talks about the future of games
How do you build a game that ignores the most basic rules of geometry? Over the past 5 years William Chyr has worked tirelessly to find out. Manifold Garden is the Chicago-based developer's upcoming game that blends exploration and MC Escher. While that description might be a bit reductive, the game itself wears this influence on its sleeve. William and I caught up last week to talk about Manifold Garden and where he wants the games industry to go. Can you give us a 30 second introduction to what Manifold Garden is? Manifold Garden is a first-person exploration game. It is a metaphor for the history of physics. You start off by learning how gravity works, then by the end, you are thinking about the shape of space itself. The game also explores impossible world geometry, such as having th...
---
Announcing the #itchsummersales!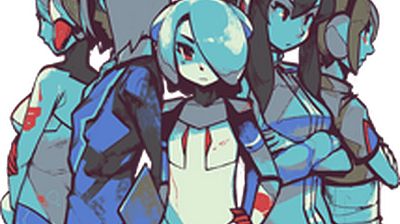 How many times has this happened to you: You're sitting at your computer with access to the sum total of humanity's knowledge and have nothing to do? Well wonder no further, selectively bored reader, the #itchsummersales are here to help you out. We've teamed up with more than 400 (and growing) indie creators to feature their projects at even more affordable prices. That's right, you can support amazing indie developers and creators while saving a little cash for yourself. It's a win/win! We've set up a page listing all of the deals right here . You can also refine the page using the tag system at the top of the page. Only care about Interactive Fiction? We've got you . Need a good laugh? That's here too . Interested in a horde of beautiful anime men? Sure, I guess. They...
---
Jams enhanced: contributors, judges, and more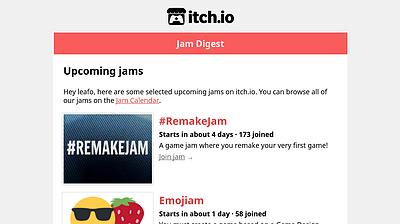 A game jam is a great way to get developers together for an event or cause. We were the first site to allow anyone to create a customized game jam with just a few clicks . The premise is simple: create a page and bring together developers to participate in a community and submit a game within the designated time limit. Game jams are a big part of itch.io so we're always listening to the feedback and improving how our jams system works. Here's the latest set of updates that we hope you enjoy! If you have any suggestions feel free to leave a comment. Better controls for contributors We've renamed the "Admins" section to "Contributors" to better reflect the new functionality. The admins section previously allowed you to give people permission to edit your jam. Now, when adding a contributor...
---
itch.io Recommends: E3 Apology games for the week of 6/22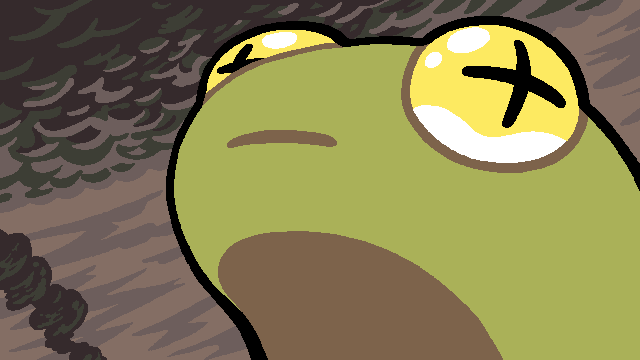 Hey itch fans, it's been a while hasn't it? Sadly, last week I abandoned my post to galavant around E3 and talk to devs about games, and Giant Bomb about Pixy Stix . It was a fairly productive trip which you should see the results of on the site in the coming months. Yes, that's vague. As a sort of mea culpa, please accept this fresh bunch of rad-as-hell games™ that you can enjoy to get you through the weekend. Everything is going to be OK: I ran into Everything is going to be OK's dev Nathalie at E3 and it was easily one of my favorite experiences at the show. Everything is going to be OK is not a game per se but an interactive, digital zine that looks/ plays like a game. Yes, it's a small distinction but an important one nonetheless. OK is cut into small vignettes that all a...
---
In defense of visual novels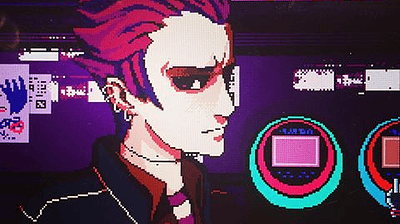 Just like Batman, I'm here to right wrongs. Unlike Batman I care about videogames. Without punching, let's talk about how visual novels aren't given a fair shake and why you should give them a try. I know it's super easy to write off visual novels. I did it for years. Sure, they're not typically mechanically complex, and there are many that dive straight into titillation. But that's not necessarily a bad thing. Visual novels are one of the most accessible genres, requiring little more than a mouse input. Beyond that, you're not asked to make time sensitive decisions and there aren't typically skill-based interactions with the game. To put it simply: visual novels reward reflection and investment. The accessibility of visual novels extends beyond playing to the act of creat...
---
itch.io Recommends: Non-gaming content for the week of 6/8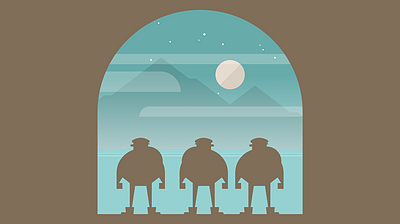 We have fun here at itch.io, don't we? We spend all of our time talking about games and the people who make them. But that's not the only thing we have here at itch.io, we've also got a massive community of folks making content that you can't play. We've got comics, we've got artbooks, there are books with words in them, tabletop games, and even tools and assets to make your own games. Because itch.io is an open platform, you can upload anything you make. Here are some of our favorites: Lady of the Shard: I can pretty confidently say that Lady of the Shard is one of my favorite comics not only on itch.io but on the internet as a whole. I want to be very up front about this: Lady of the Shard is VERY good. LOTS is simultaneously about relationships and religion but never dives f...
---
Feature preview: the story behind, and the future ahead of the itch app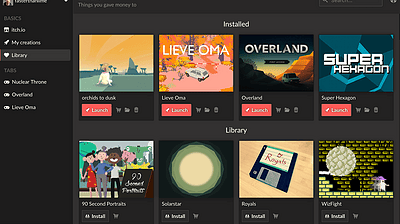 When I first joined the team here at itch.io I was asked what my favorite part of the site was. Sure I could have said it's our dedication to indie creators. I could also have highlighted some of the fantastic games that developers have put up over the years. Instead I went specific-- I love the itch app. If you didn't know let's bring you up to speed: we have an app and it's good. Very good. You can do nearly everything you can do on itch.io all wrapped up in an awesome black/pink interface. If you haven't tried it out yet, you can do so here . Another thing that makes the itch app so rad is the fact that it's made by one of the nicest people around, Amos Wenger. He recently took a break from developing to answer some of my questions. Why don't you tell us a little about yo...
---
itch.io Recommends: Nostalgic games for the week of 6/1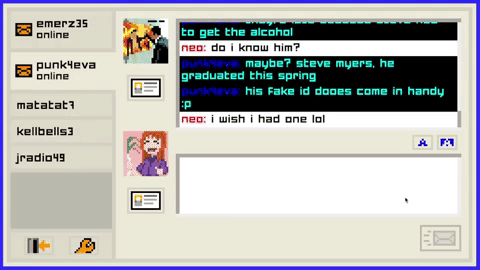 Alright gang, let's get introspective here for a minute: getting older sucks. And it doesn't suck a little, it sucks a lot. But that's ok, right? We all get old together and get to come to grips with what that means as a group. Part of that is looking back at a time when you were younger/cooler/had better hair. Let's look at some games that help you look back. Emily is Away Too: The original Emily is Away took my by surprise. An amazing adventure hidden inside of an AIM client felt like a secret that I needed to make sure everyone knew about. 2 years later we've been graced with Emily is Away Too, a sequel with new characters, more choices, and a "new Emily." Coming in with a skimpy $5 price tag, this game is sure to fill up your weekend with alternating joy and regret. Be...
---
What every developer can learn from short games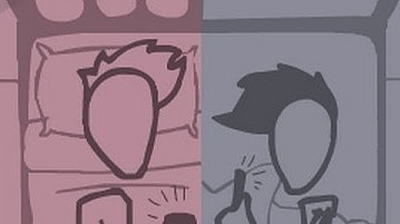 Games are getting longer. Look at any AAA RPG and you'll see the industry's race for 100 hour playtimes. But what about games that go in the opposite direction? What about microgame-- games that take less than 30 minutes to complete? I maintain that there are a variety of lessons developers can learn from these smaller projects regardless of their own projects' length. We have a ton of great microgames here on itch.io but I want to focus specifically on the games of Nicky Case. If you aren't familiar with Nicky's work, you should fix that. Case's games are alternatingly beautiful and heartbreaking and reflect real world issues with a rare level of maturity and nuance. In advance of Nicky's new game The Evolution of Trust, let's learn from their back catalogue. 1: Give your...
---
itch.io Recommends: Cerebral games for the week of 5/25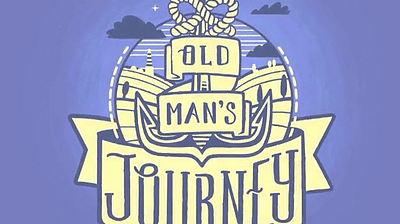 Hey everyone, it's been a while since we talked about awesome games for you to play over the weekend. Last week the itch.io office was besieged by a large squid and we weren't able to save our recommendations as they were pulled into the sea by 8 strong arms. Ok, that was a lie. Here are some games to play over the weekend. Everything : Games don't have a great track record of adapting other medium. After 30 years of terrible movie tie-ins we're finally starting to get some that aren't terrible. But other forms of media? Forget about it. That is, until Everything. Everything is an adaptation of Alan Watts' philosophy on connectedness that has a an incredible level of clarity in its mechanics as metaphors. If you're at all interested in games tackling other media you won't b...
---
World of Horror is Poland's bloody tribute to Junji Ito and HP Lovecraft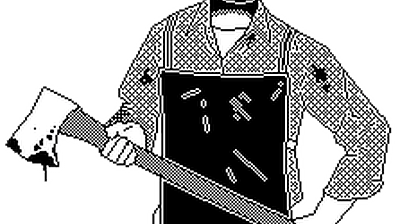 You're walking downtown unnerved for some unknown reason. You feel hundreds of eyes on the back of your neck but there is no one else on the street. As you turn the corner you see your neighbors' bodies strung up in webs. It's too late, they're already victims of Atlach-Nacha -- The spider god. What I've just described represents roughly 30 seconds of playing Kyofu No Sekai -- World of Horror . Taking the tone of a lost PC game you found in your relative's attic, World of Horror is a 1-bit card-based mystery/survival game. If that word salad wasn't enough to sell you, we tracked down the games' creator Panstas to tell us more about his vision of cosmic horror. How did you decide to create a 1-bit cosmic horror game? Me being lazy. A year ago I was designing a print-and-play solitaire card...
---
Updates to devlogs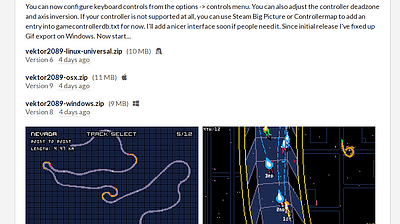 A few weeks ago we released devlogs in order to give you an easy way to post updates about your projects . Over 1,000 posts have been written since then! We've made a handful of minor changes to make them even better. Check them out: Posts viewed in your feed now include attachments If you're browsing devlogs from your feed , you can now see any attached videos or images along with any attached files. You can delete posts We all make mistakes. (Ours was not including this feature from the beginning) If you need to get rid of a post you can find a delete button alongside the save button when editing a post. RSS feeds for devlogs For those that use feed readers we've added RSS feeds to all devlogs. The appropriate meta tag has been added to all pages. You can access the feed directly by app...
---
Get started livestreaming your development with these quick tips!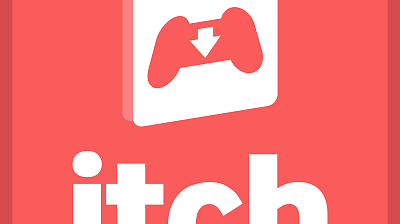 Everybody is on Twitch these days. From players to developers and talk shows to tabletop it seems like everyone has a seat at the big purple table. But what does it take to really show the project you're developing? I've got some experience running one of the largest Twitch channels ever and I've invited a panel of expert developers to weigh in. 1: Consistency is Key JW Nijman of Vlambeer is no stranger to livestreaming development. After all, he streamed Nuclear Throne development for nearly 2 years before the game came out. JW says: "It's super important to be consistent: stream at specific times so people know when they come hang out. Also realize that entertaining, explaining, and working on a game all at the same time is like doing three jobs at once. 3 hours of streaming can feel lik...
---
A new itch.io blog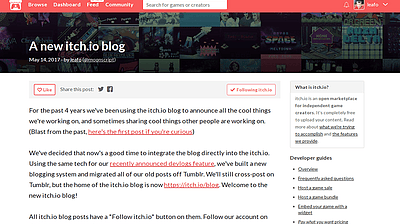 For the past 4 years, we've been using the itch.io blog to announce all the cool things we're working on, and sometimes sharing cool things other people are working on. (Blast from the past, here's the first post if you're curious ) We've decided that now's a good time to integrate the blog directly into itch.io. Using the same tech for our recently announced devlogs feature , we've built a new blogging system and migrated all of our old posts off Tumblr. We'll still cross-post on Tumblr, but the home of the itch.io blog is now https://itch.io/blog . Welcome to the new itch.io blog! All itch.io blog posts have a "Follow itch.io" button on them. Follow our account on itch.io and all new posts will show up in your feed. In addition to a new way to browse posts, we hope to refresh the blog wi...
---
itch.io Recommends: Fresh Games for the week of 5/11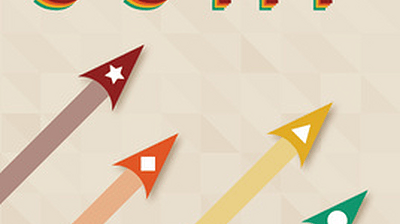 There's nothing better than being the friend with good taste. That person who everyone goes to looking for recommendations on shows, restaurants, and movies. We here at itch.io can't make you cool, but we can certainly try. Check out this week's crop of fresh games and impress your friends. Showdown Demo First up we have a game that's not even done yet. That's right our first game is more proof-of-concept than finished-product and it's already awesome. If you ever played Downwell and wished you could go through it head to head with a friend, Showdown has your back. Futhermore, the developer Omrii has promised to update the game frequently with new content so you won't run out of stuff to do any time soon.. Eagle Island Not a fan of local multiplayer games but still interested in games that...
---
Single file mode for butler
For most developers using butler we recommend avoiding packaging your game into a single file before uploading it. This is because butler needs to access all your game's files in order to generate patches correctly . Sometimes, though, your entire project actually is a single file, and it doesn't make sense for butler to wrap it in an archive. With the recently added single file support, if you upload a directory that contains just a single file we won't wrap it in an archive. Anyone downloading it from the website will get the original file. You can follow the single file development in our issues tracker . Enjoy
---
Tumbleseed is the next great Roguelike-like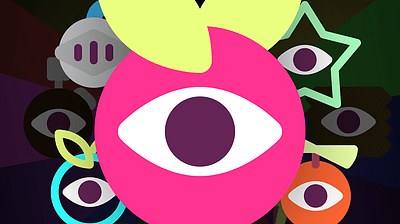 When I was younger I was diagnosed with a fairly rare heart condition. It didn't affect me much on the whole but there were stretches where I'd be trapped in bed for days at a time. This is where my love for roguelikes first bloomed. From Nethack to Spelunky I devoured these complicated sets of systems, hunting for secrets and exploring what felt like endless worlds. Tumbleseed makes me feel this again. You'd be forgiven for not quite understanding Tumbleseed. After all, it's a roguelike with the main selling point of taking indirect control of a seed. Once you move past the alien control scheme and stop getting distracted by the gorgeous vector art you'll find one of gaming's tensest experiences. Making last second adjustments while your seed is careening toward a pit immediately precedes...
---
Introducing devlogs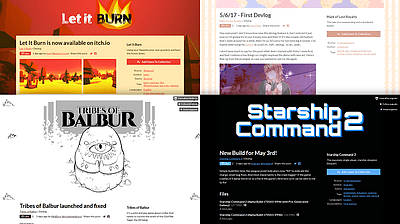 For many developers, projects on itch.io are living pages with frequent updates, new images, and gameplay videos. We think it's important for creators to start building and talking with their audience early and a development log is a great way to do that! When we launched refinery we made it really easy for creators to distribute new builds quickly, but it wasn't obvious how to to announce the changes. We've experimented with having a Devlogs section in our community , and seen many use their project message boards to post topics for each new update. Today we're happy to announce our next feature: devlogs . Integrated into your game pages Devlog posts will appear in the same customized layout you've build for your project . The devlog page is mobile friendly so they're easy to read on any...
---
itch.io Recommends Beautiful Games for the week of 5/4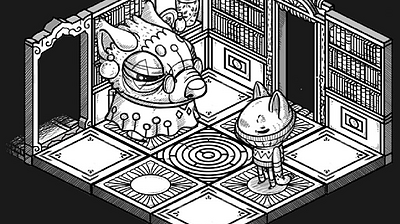 It's Thursday and you know what that means! Taco Tues- a fresh crop of games for you to play! That's right, your good friends at itch.io are here to fill up your weekend with great new games. Strap in, because this is going to be a beautiful journey. Oquonie You'd be forgiven for not immediately understanding what you're looking at when you see Oquonie. Hell, even the developer lists a quote that describes the game as "Animal Crossing in a K-hole." What you get in Oquonie is so much more: Expect gorgeous yet unsettling characters, so much exploration, and a haunting soundtrack. Dominique Pamplemousse 2 When you think about it, there are shockingly few claymated games. You'd think that after the success of Wallace and Gromit, Coraline, and Fantastic Mr. Fox we'd have seen a whole crop of st...
---
Politics and Game Jams: A Roundtable with the Organizers of #ResistJam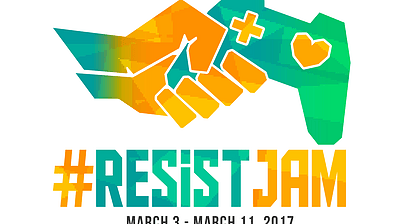 Art and activism have a beautiful history together. From avant garde artists to the punk bands of the past 40 years outsider art has proven to be a safe haven for the marginalized and a base for activism. Finally, games are coming into their own as a part of the resistance. I caught up with Maize, Damon, Tyler, Anna, and Craig: the artists-and-creatives turned organizers of #ResistJam , the recently completed activism game jam. What inspired you to come together and organize #ResistJam? Maize Wallin: While the jam is not US-centric, it erupted from the Trump election. While many other industries and artistic disciplines seemed to be doing their part, the games industry hasn't been pulling its weight in the global resistance and making the world a better place. The frankly anti-political ch...
---
The Raft Developers Open up About Successes and School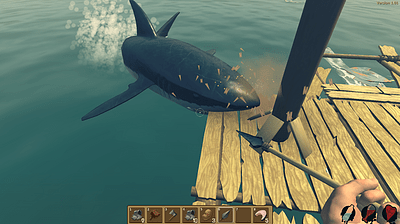 How do you make a game about rafting if you don't like rafting? How do you make one of the best selling survival games about rafting if you don't like rafting? Apparently all it takes is a team of dedicated Swedish students. Raft has been available for a little under 4 months and it's already turned the genre on its head --in a world of infinite expanses, raft dares to show restraint. Unlike traditional survival games, Raft doesn't offer you the freedom to go wherever you like, at least not without some caveats. You're stuck on a raft (read: wooden square) roughly the size of a small sedan and are given nothing but a hook reminiscent of Roadhog's from Overwatch. There's no mining involved here, you have to reel in any of the flotsam you see to craft your upgrades. I recently chased down th...
---
Intimidated by Ludum Dare 38? Let itch.io give you a place to start
Ludum Dare 38 , one of the most influential game jams, concluded its 15th year anniversary this past Monday. 2,936 games were completed over 48 or 72 hours, with about 1,100 uploaded to itch.io as of today. After 38 competitions and thousands of games we finally have a new crop of experimental gems to enjoy. Fortunately for you, we've sifted through many of the submissions to highlight a few entries that we think you'll like. Houses by Noio I'm not a city planner, but I imagine it's a tough job. Something about being responsible for the flow and housing of (potentially) millions of people stresses me out. Fortunately, Noio has me covered. Borrowing as much from Sim City as it does from Sudoku, Houses is a tough little puzzler that forces you to think about the real world effects of housing...
---
Get Ready For Ludum Dare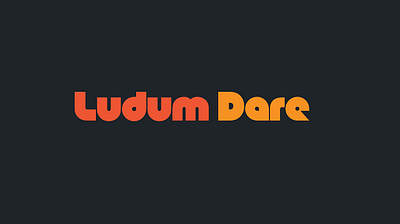 Ludum Dare is a 48 hour and 72 hour game jam. The jam takes place this weekend (April 21st to 24th). The "compo" portion takes 48 hours and is for solo participants. The "jam" portion starts at the same time, extends for 72 hours, and people work in teams. At the time of this post it's Ludum Dare's 15th anniversary, and they're using entirely new software to host the event. I've previously done Ludum Dare 10 times , and after taking a 2 year break I'm going to give it another shot. I've put togther this post to share some of the things I've learned over the years. Table of contents Ludum Dare games on itch.io Tag your game with ludum-dare-38 Host your web games directly on itch.io Ludum Dare Tips Get comfortable with compromise Practice with your tools Block out time to address...
---
itch.io Recommends: What to play on the week of 4/20
Hey itchy people! Let's get real for a second: part of why we love itch.io is the huge breadth of content you can find on the site. Want an opera about dogs? We've got that. Looking for game assets to create your next hit? We've got that. Do you need an erotic fan game of last year's best anime? Don't tell my mom but we've got that too. We know this can get a little intimidating so each week we'll unearth some of our favorite games to help you out. Think of it like a life-preserver on the ocean of awesome content. Yeah, you're welcome. Let's get into it: Cosmic Express Alright gang, in keeping with our theme of honesty I need to get something off my chest. I'm bad at Cosmic Express. I'm not talking cute and funny bad, I mean devastatingly bad and yet I still love the game. If you need a pu...
---
In Our Darkest Hour, Cuteness is Here to Save Us
There's an unblinking face on each of the trees. When I look up, there's a face on the clouds and sun. Inside the house, there are faces on breakfast, the furniture, and the plates -- it's cute as all hell. Happy Snake Games released Morning Post earlier this year and it's already a darling of the cute aesthetic, a style that has only grown in popularity as the real world has gotten darker. HEY NOW YOU CAN ALSO PLAY MY GAME MORNING POST FREE ON MAC AND LINUX!!! :D https://t.co/9ON6VRojGl pic.twitter.com/yr873VIP71 — happy snake (@happysnakegames) March 11, 2017 Happy Snake Games isn't a large operation, it's run by exactly one person who goes by Happy Snake. But that didn't stop them from bringing their vision -- Morning Post -- to the world. "The world is very overwhelmed with bad thing...
---
Import Indiegogo backers and more
Since introducing the Kickstarter backer import tool last year, projects have delivered digital rewards to over ten thousand backers. This includes a claimable download on itch.io, handing out Steam keys, and sending a notification email when files are available. Because of the success of this tool we're making it open to new types of file imports so you can easily import a list owners into our system. Indiegogo CSV imports are now supported If you've run an Indiegogo campaign you can now upload their CSV export to get your backers into itch.io. All the same features from Kickstarter imports are available, like splitting backers into groups by their contribution amount. Our docs have been updated to reflect this . Import from anywhere using a generic format If you have a list of emai...
---
Rewards enhanced & claimable sales
As part of itch.io refinery , we released an " Exclusive content " system allowing you to create limited quantity rewards for buyers. Today we've launched some new functionality to the system to make it even more useful: Providing "early-bird" discounts In the past, any reward you created needed to be at or above the minimum price of the project. Starting now you can set any price for the reward. By creating a reward with a price lower than your project's price combined with a limited quantity, you can give the first set of people to buy a discount. Rewards come with any files and external keys that would be included in a regular purchase. Giving away a limited number free copies or perks It's also possible to set the reward price to 0 . Anyone with an itch.io account will be...
---
A quick overview of how awesome our app has become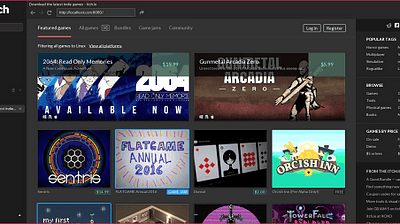 First off, our apologies for not updating this blog recently. We've been quite busy, and we'll be posting regular updates showcasing what's new again. We have a twitter bot that highlights some of the changes we've been making . Except a re-cap post for website updates that haven't made it to the blog yet in the near future. For now, lets take a look at the itch.io desktop app: itch . You can download it here . In case you weren't aware, we provide a desktop application for installing and managing games from itch.io. Unlike other game stores, it's completely optional. Many people download games in their browser, and we'll always continue to support that, but we encourage everyone to use the app because it provides things the browser doesn't: resumable downloads, automatic updates, automati...
---
itch.io digest January 2017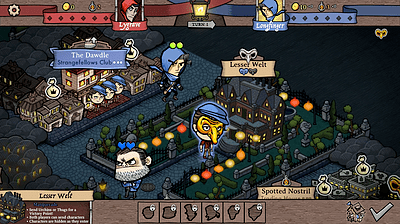 Hey everyone! Welcome to another edition of itch Digest! As always, we've got news to share, and awesome games to show off. The holiday season has swept right by, and we welcome 2017! This week we're showing off just a few of the many titles that have caught our eye recently here at itch.io. Don't know what to check out first? Let the randomizer offer some suggestions! First Staff Picks of 2017 Here are a few titles we wanted to give a shoutout to this month. We would love to highlight each and every game from our talented creators, but today we're calling out several that really caught our eye. For even more great games, be sure to check out the randomizer , you never know what it'll have to show you! Antihero by @vs_evil [Windows, Mac, $10.00] Run a thieves' guild in a corrupt, gas-lit u...
---
itch.io digest December 2016
Hey everyone! The digest returns this week with news and updates, as well as some awesome indie games to check out. The hamster wheels are greased, and team itch is busier than ever, working on the app, continued improvements to the site, and plenty of goings on with our amazing content creators. Staff Picks - LD37 Edition! Over 900 games were added to itch.io over the weekend during Ludum Dare 37 , the 48 and 72 hour game jam. We very much enjoyed checking out the games as they were submitted! Browse all the Ludum Dare 37 entries on itch.io or read on to see our picks. Behind the Wallpaper by @leafthief [Free, Windows] : Behind the Wallpaper is a short point & click visual novel about a girl and her family hiding in a single room in times of turmoil. One Room Hotel by terracottafrog [Free...
---
A Good Bundle — updated and extended
6 days ago, 115 creators donated 151 games and other works to A Good Bundle , a bundle to combat some of the ugliness that feels increasingly comfortable rearing it's head in our world. With 100% of proceeds being split between the ACLU and Planned Parenthood, this bundle will give these organizations support when they will need it most. Today, we have 3 major announcements to make: 1. To date, A Good Bundle has raised over $120,000. This is incredible and will give the ACLU and PP the support they will need to fight for those that will need it. We're so proud of everyone who made this bundle possible and contributed to the cause. 2. We've just added over 20 games and content to A Good Bundle including the astounding works of Daniel Linssen, Space Age, Among the Sleep, the soundtra...
---
Find something new for Halloween with the randomizer
We've made a minor update to the itch.io game randomizer that lets you find something new via tags. Discover something new for Halloween 🎃 Spooky games randomizer Enjoy
---
Coupon codes for sales & bundles
Earlier this year, as part of itch.io week, we let you make it so sales could be made available to those who own something else you've released . We're adding a new type of limited access sale: coupon codes. On the sale edit page you'll find a new area for specifying an optional coupon code. The coupon code creates a new URL on your account that someone will need to visit to redeem access to the sale. You can also configure how many times the sale can be redeemed before it's closed. Feel free to add more later on by editing the sale if it runs out. When someone goes to their coupon code they'll be able to see the itch.io sale page, and learn more about the promotion before buying, or grabbing a free download. Like all purchases on itch.io, no account is required to redeem a coupo...
---
More tools & visual refresh for communities
On itch.io you can create your own message board for games and game jams . Our message boards come packed with a lot of features for keeping discussion going and moderating your community. Today we're launching a handful of features to help with organization: Community subcategories If you've ever seen itch.io's own community , you may have noticed the hierarchy of message boards where people can post within. Starting today, any community host can create their own message board hierarchy. You can find the option on your community's edit page. From there you can design your hierarchy: Subcategories have a few new options: you can archive subcategories that should be read only, and hide subcategories that don't need to be viewed anymore. Moderators will have elevated permissions fo...
---
Join GBJAM 5 on itch.io
We're proud to be helping host GBJAM 5. A 10 day game jam where you create a GameBoy themed game. This means a resolution of 160px x 144px and only 4 colors. The restricted rules are a great way to keep scope manageable while still having opportunity for a lot of creativity. GBJAM 5 is hosted by @retrostark . Join the jam on the itch.io jam page You can join any time up until the submission date, but we recommend joining as soon as possible to ensure your account is ready. Submission is only a few clicks after you've registered. The GBJAM 5 community is already quite active, with discussions about strategy, tools, and forming teams. Check it out. If you're curious, you can browse previous GBJAM entries uploaded to itch.io to see the kinds of things people have made. Enjoy P.S. More...
---
itch.io digest September 2016
Hey again! Thanks for checking out the digest. As always, If you have any questions or comments about the email visit our thread in the community . Staff Picks Vamp 'em ups, surviving pups, DIY Power Rangers & insecure AI friends Slayer Shock by Minor Key Games [$19.99, Buy Now For Beta Access- Full Release 9/29, Windows, Mac, Linux] "From David Pittman (Eldritch, NEON STRUCT) and Minor Key Games (Super Win the Game, Gunmetal Arcadia), Slayer Shock is a role-playing shooter about hunting vampires in Nebraska." Overland First Access by Finji [$19.99, In Alpha, Windows / Mac / Linux] "A squad-based survival strategy game with procedurally generated levels set in post-apocalyptic North America. Make the most of a terrible situation. See things no one was meant to see. Survive - barely. Play O...
---
itch.io at XOXO
This weekend, itch.io is headed to beautiful Portland. We're honored to have been invited to the XOXO Festival . We have a slot at the arcade , and Leaf will be giving a talk about itch.io in the conference. Here are the games we'll be showing at the event tonight (from the itch app no less!) from 7PM to 1AM: Grampy Katz in The Big Date by Meowza Games https://meowzagames.itch.io/grampy-katz-in-the-big-date Slayer Shock by Minor Key Games https://minorkeygames.itch.io/slayer-shock | by takorii https://tak.itch.io/pipe Event[0] by Ocelot Society https://ocelotsociety.itch.io/event0 NE_01 by Ethan Redd https://kiddraddical.itch.io/ne01 Tower of Archeos by Benjamin Soulé https://benjamin-soul.itch.io/tower-of-archeos The Endless Express by Florian Veltman https://vltmn.itch.io/the-e...
---
Change your username & URL
This is the most common support email we get, so I think it's worth mentioning on the blog. If you need to change your username & URL then you can now do so directly on the account settings page: We'll automatically set up a redirect for you, any old links you have floating around will still work. This works for purchases and download keys you've distributed as well. In order to keep changing usernames at a reasonable level, you must wait 1 week after changing your username before you can do it again. Make sure you think it through before you hit save. If, for whatever reason, this limit is preventing you from doing something you need feel free to send us an email . Thanks (and special thanks to Gran PC his first feature launch)
---
Jam hosts can now email participants
We recently enhanced itch.io's emailing feature to give you finer control over who you contact when sending an email about your game. Game jams now have similar functionality! Jams are events, so it's important that you stay in touch with the people participating. We've previously addressed by adding the ability to attach a message board to jam . Now the hosts of jams can reach out to their participants via their email. You can select the recipients from: Everyone who has joined Those who have submitted Those who haven't submitted Like all the email tools on itch.io, the rate at which emails can be sent is limited, and every email comes with an unsubscribe link. Enjoy!
---
Improved buyer emailing & Kickstarter integration
Hey all, it's been a while since we announced any updates but we've still been hard at work. Today we're launching two new features: Kickstarter integration If you've run a Kickstarter campaign and are looking for a way to distribute your digital rewards then you're in luck! We're introducing a really simple way to import all of your backers, assign them access through download URLS, and contact them via email. In addition to sending out your game's files, you can also distribute external keys (eg. Steam keys). We've written a new page in our documentation describing in detail how it works: https://itch.io/docs/creators/kickstarter Here's a quick overview: If you're looking to import your backers, divide them up by pledge amount, and send them their files, then you can use the self-service...
---
itch.io digest August 2016
Hey again! Thanks for checking out our 2nd digest. As always, If you have any questions or comments about the email visit our thread in the community . New releases Boiling Bolt by Plug In Digital & Persistant Studios [$6.99 Limited Closed Beta, Windows] Boiling Bolt is a twin-stick shooter where you dodge and shoot on a 2D plane with beautiful 3D graphics while piloting a ship that contains the mystical Boiling Bolt fragment, and it's launching its closed beta exclusively on itch.io! Persistant Studios are utilizing refinery to do a limited beta leading up to the games launch in December- there's only 250 keys available at first and the price will go up at launch so get it early! Home Improvisation by The Stork Burnt Down [$9.99, Windows Mac, Linux] After going from game jam winner to in-...
---
itch.io digest July 2016
Welcome to the first itch.io digest. If you have any questions or comments about the email visit our thread in the community . Recent releases Kentucky Route Zero by cardboardcomputer [$12.50, 50% off for the next week, Windows Mac, Linux] Kentucky Route Zero is a magical realist adventure game about a secret highway in the caves beneath Kentucky. It is being released in 5 acts. Act 4 has just been released today, and you'll get access to all the acts by buying on itch.io. itch.io news We've been pretty busy! We recently added saved credit cards to make things more convenient to purchasers. It may not seem like a huge deal, but we're sure those of you who don't use PayPal for transactions will appreciate not having to enter 16 digits every time! Secondly, Amos released a big new version of...
---
Saved Credit Cards
If you use a credit card to buy games on itch.io you may have noticed that you need to type it in each time you want to purchase or donate. This is no longer the case! If you have an account then you can now save your credit card during checkout so you can re-use it on subsequent purchases. If you've saved a credit card then all you need to do is pick it, and enter your password to complete a future purchase: If you don't want to use an existing card you can add a new card from the checkout screen. On your Account settings page you'll find a new Credit cards section where you can manage any cards on your account. You can add new ones and update or remove existing ones. Note: Credit cards are not stored on our servers but with our payment processor, Stripe. Because of how Stripe ass...
---
The itch.io app, itch, v18 release
We're proud to release the next big version of the itch.io app, itch . This is a major release, with over 600 commits since v17.6.6. You can view the entire changelog on GitHub . If you already have downloaded the app you can start it up and it will automatically update. If you don't have it yet, you can download it here . Here are some of the highlights: Refreshed user interface In the previous release of the app we integrated game pages directly into the app via a built in browser. The browser & tab based navigation is still there, but with many improvements to make discovering, installing, and playing as smooth as ever. Search has been completely overhauled, and now can be used to search from itch.io's database and filter content that you've interacted with in the app. You ca...
---
itch.io @ E3
UPDATE (6/13) - We've added another awesome developer to the roster- Ethan Redd ( kiddraddical.itch.io ) We'll be streaming some games of his on Thursday at 2:30 PST! —– itch.io is going to be at E3 2016 to show of some rad itch.io games! The MIX The Media Indie Exchange provides a good chance to get some games in front of the press. itch.io will be at their E3 night on 6/15 presenting 2 games: Brigador by Stellar Jockeys Brigador is an isometric mech action game full of intense, tactical combat. Fight your way through the streets of Solo Nobre in a 21 mission story campaign as well as a free play mode with endless variety. Knuckle Sandwich by Andrew Brophy Knuckle Sandwich is an RPG that follows the story of a young man who moves out of home and starts working at a rundown diner...
---
Graphs upgraded with more details
Graphs upgraded even more! You can hover over splits to highlight just that game Clicking on a chunk will take you to to that game's analytics There's a dot on top for showing the total for that day
---
itch.io week day 5 part 2: interviews with Adam Saltsman & Joni Kittaka
Developer interviews Joni Kittaka is a game maker and artist whose work includes Secrets Agent, minkomora, how do you Do It, Anodyne and the upcoming @eventheocean Adam Saltsman is founder and director at Austin-based (for now!) developer and publisher Finji.
---
itch.io week day 5 part 1: itch.io refinery
Early access has a problem.  Yes, the original idea of releasing in-development games to the public in order to gain meaningful feedback and build a community was sound, however, we've seen and heard from many developers that early access no longer provides that. Overly competitive environments, sometimes misunderstanding communities and non-existent sales model flexibility has moved the focus of away from growing and fostering a game's development, to simply completing an early transaction with meager hopes of good feedback. We believe the solution lies in giving developers the tools to create their own program around their game, so that they get the feedback, playtesting and community that they deserve.  Today we are launching  itch.io refinery , a customizable toolset for firs...
---
Developer interview with Joni Kittaka
This post is part of day five of itch.io week. We'll be interviewing developers all week. Learn more here: https://itch.io/week Joni Kittaka Joni Kittaka is a game maker and artist whose work includes Secrets Agent, minkomora, how do you Do It, Anodyne and the upcoming @EventheOcean View on itch.io: https://kittakaj.itch.io/ Follow on Twitter: @jonikitsu When did you first start making games? What's the first game you can remember making? My brother Daniel and I were very into video games for as long as I can remember. But as kids, we were only allowed to go buy a game from a store occasionally--it was sort of a big event. So we engaged with video games in other ways: we'd draw video game maps, pretend ads for game ideas we had, spreadsheets showing our RPG characters' equipment and movese...
---
Developer interview with Adam Saltsman
This post is part of day five of itch.io week. We'll be interviewing developers all week. Learn more here: https://itch.io/week Adam Saltsman Adam Saltsman is founder and director at Austin-based (for now!) developer and publisher Finji. Current projects by Finji include in-house project Overland , and publishing Night In The Woods. View on itch.io: http://finji.itch.io Follow on Twitter: @ADAMATOMIC When did you first start making games? What's the first game you can remember making? i mean it depends on what "game" means BUT my first game is either a like QBASIC fortune-telling game when i was 12, or some counter-strike levels when i was 19, or some little Flash games when I was maybe 26-ish... or maybe like drawing Super Mario levels when I was 6? We used to draw our own board games whe...
---
itch.io week day 4: Dashboard, Communities, Arielle Grimes and Mushbuh
itch.io has always been about building the best tools for the creators that upload their work. itch.io implemented pay-what-you-want pricing from day one to let game creators make more through the generosity of their fans. We pioneered open revenue sharing , a system where sellers can choose their cut to the marketplace — something completely unheard of. We're constantly looking for ways to send the message that we truly care about the success of those using itch.io. itch.io week is not only us saying "hey, check out these features," but also "hey, thanks for supporting us, we built this for you." Here's a recap of the week so far: Day 1: The app Day 2: The widget Day 3: Sales & bundles For day 4 we're highlighting some more feature along with a few updates: The dashboard T...
---
Developer interview with Arielle Grimes
This post is part of day four of itch.io week. We'll be interviewing developers all week. Learn more here: https://itch.io/week Arielle Grimes Arielle Grimes is a game developer who creates interactive experiences focusing on mental health and queer experience. View on itch.io: http://ariellegrimes.itch.io Follow on Twitter: @slimekat When did you first start making games? What's the first game you can remember making? I first started at least experimenting with game development when I was 12 years old. It was a simpler time back then, there was just Game Maker and Game Maker Pro if you wanted 3D GML coding in your projects. I once made a calculator in command prompt while a friend of mine explained how C++ worked, all through the magic of MSN Messenger. My first attempt at a game was a to...
---
Developer interview with Mushbuh
This post is part of day four of itch.io week. We'll be interviewing developers all week. Learn more here: https://itch.io/week Mushbuh Mushbuh is making something cool called Burrito Galaxy 65 . Check it out! View on itch.io: whybotherplayinggameswhenyouwilljustdieandforgetthem.itch.io Follow on Twitter: @mushbuh When did you first start making games? What's the first game you can remember making? When I was 8 I created my own mind game where I am the best and most powerful boy. I can travel at near sonic speeds and defeat any enemy, all within my mind. Years of rendering complex high poly scenes in my brain has made me a 3d genius. I am level 46 and have collected 6/7 of the elemental stones. Mason KF and I have also spend years creating CUSTOM yugioh cards in school. Yugioh cards specif...
---
itch.io week day 3 BONUS: Co-op bundles
This is a bonus post for day 3. In the previous post we talked about our bundling system for solo developers . In this post we re-visit our other kind of bundle: the co-op bundle. Bundles are a pretty hot topic for indie developers. On one hand they're a good way to get a sales boost long after launch, on the other hand…well you've probably heard the horror stories about opportunistic companies selling groups of indie games for pennies on the dollar. Either way, most of the time bundles are run by outside companies. A year ago we introduced co-op bundles : a way for allow multiple developers to team up and sell their games together, how they want. Although we don't have any big updates to how they work, we think it's a valuable tool that needs more awareness. Here's how it wor...
---
itch.io week day 3: Sales, bundles, Kenney Vleugels and Daniel Linssen
Hosting a promotion is powerful tool when you're trying to sell a game. It's a good way to get people talking about your project, and encourage anyone who may have held off buying to make their purchase. itch.io has two kinds promotions: Sales and bundles Sales & Bundles itch.io added the ability for any creator to host a sale in 2013. Today we've got a few updates: All sales with multiple items are now bundles When creating a sale you can include as many of your projects as you wish. In 2014 we enhanced the sale system to allow you to optionally provide a single bundle price to buy everything . Starting today, all sales with multiple items will work just like bundles , even if you don't provide a price. We'll automatically sum up the items and let someone buy them in one go...
---
Developer interview with Daniel Linssen
This post is part of day three of itch.io week. We'll be interviewing developers all week. Learn more here: https://itch.io/week Daniel Linssen View on itch.io: https://managore.itch.io Follow on Twitter: @managore Daniel Linssen, also known as Managore, is a prolific game developer producing games of great design primarily during game jams. He recently won Ludum Dare 35. When did you first start making games? What's the first game you can remember making? I used to play around with RPG Maker a long time ago, but I never came close to finishing anything, and before that I used to draw Sonic levels on graph paper and make up ridiculously overpowered bosses for shmups. The first game I actually finished was in 2011, a flash game a friend and I made for a small game jam. The game was a single...
---
Developer interview with Kenney Vleugels
This post is part of day three of itch.io week. We'll be interviewing developers all week. Learn more here: https://itch.io/week Kenney Vleugels View on itch.io: https://kenney.itch.io Follow on Twitter: @KenneyNL Kenney is a developer primarily known for his wonderful asset packs and tools that have enabled accessible game development for many When did you first start making asset packs? What's the first one you ever made? Currently my asset packs contain around 200 ~ 300 assets each, but the first one only contained a single sprite with just three animations. The character in that pack was meant for a game that I never finished and I thought it would be a good idea to offer it to other game developers to see if it could be used in someone else's project. While the first release wasn't ve...
---
itch.io week day 2: The widget, Robert Yang & Kyle Seeley
Ready for day 2 of itch.io week ? In case you missed, yesterday was about the about the new app . The widget https://itch.io/widget Many game developers tend come with their own pages for their games. They've put together a beautiful a landing page with the prefect images, gifs, and description. Sure the itch.io project pages can do a lot, but nothing's better than a page made just the way you like it. Alright… now how do you sell your game on it? The idea of an embedded widget on itch.io is not new, we launched the original widget way back in 2013 , and there haven't been many updates since then. We've decided to give it some upgrades to celebrate the second day of itch.io week. The design of the widget can now be customized. You'll find a completely new page in your dashboa...
---
Developer interview with Kyle Seeley
This post is part of day two of itch.io week. We'll be interviewing developers all week. Learn more here: https://itch.io/week Kyle Seeley View on itch.io: https://kyleseeley23.itch.io/ Follow on Twitter: @KyleSeeley23 Kyle is a junior designer at Boston-based developer, Zapdot. He released his first independent game, Emily is Away , last year. When did you first start making games? What's the first game you can remember making? I've been making games ever since I was really young. I have two younger brothers so as a kid I was always trying to keep them entertained. The first game I can remember making was this awful trivia game. Basically, I'd stay up late watching game shows and jot down any questions I liked in this little book. Then, I'd run around and try to get anyone to play it that...
---
Developer interview with Robert Yang
This post is part of day two of itch.io week. We'll be interviewing developers all week. Learn more here: https://itch.io/week Robert Yang View on itch.io: https://radiatoryang.itch.io Follow on Twitter: @radiatoryang Robert Yang is an indie game developer, academic, and writer, based in New York City. He frequently teaches game developer and design at the NYU Game Center and MFADT at Parsons the New School for Design. When did you first start making games? What's the first game you can remember making? I was making mods when I was 13. The first game I remember making was a custom Starcraft "UMS" map -- UMS meaning "Use Map Settings", it meant the game would load pre-placed units and map logic, so that you could make your own scenarios and game variants. It was actually a very influential...
---
itch.io week day 1: itch app & Ditto
Thanks for following along with itch.io week . As a reminder, each day this week we'll be revisiting some part of itch.io with upgrades and releasing developer interviews with members of the itch.io community. itch - The itch.io app Check out the new app page We released the itch.io app December of last year to make it easy to install and run games from your account without having to futz around with manually downloading. If you were around for the original launch you may have remembered it being a little clunky. It only listed collections, and many actions would open a browser with itch.io loaded. Well no more… We've completed rewritten the app from the ground up to provide an entirely new streamlined experience. In addition to solving hundreds of bugs and getting community transla...
---
Developer interview with Ditto
This post is part of day one of itch.io week. We'll be interviewing developers all week. Learn more here: https://itch.io/week Ditto View on itch.io: https://ditto.itch.io Follow on Twitter: dittomat Ditto is a rad developer who's made equally rad things such as hets and dagdrom . He's currently developing GoNNER . When did you first start making games? What's the first game you can remember making? I picked up programming in high school. I remember making a lot of very dumb text based games the first weeks of learning programming, but pretty soon moved to making shooters and bullet hells. What really had my attention at the time though, was making generative art. I spent a LOT of late nights programming randomized patterns of bright colors to move on my screen. The effect in GoNNE...
---
Get ready for itch.io week
Are you ready for 5 days of creators, functionality & more… and our next big release at the end? I hope so because starting May 9th (next Monday) we're hosting our first itch.io week ! View the itch.io week page on itch.io itch.io week is an idea we've been cooking up for a while: we've got all these awesome creators and great tools… but it's way too easy to miss them if you're not refreshing us every day. We decided to spend an entire week celebrating what itch.io stands for and the people who use it. Each day we'll have developer profiles with some of our favorite creators on the site (and links to where you can support them on itch.io) along with a focused feature . The focused feature will be some aspect of itch.io that we think is awesome. We'll have a page (and bl...
---
Introducing Game Embeds
You've just finished your Ludum Dare 35 game, and you're looking to take advantage of embedding your game directly into your Ludum Dare submission page… or… you have your own page where you'd like to host your game, but you still want to still use itch.io to upload and update your game. itch.io has you covered, introducing game embeds ! Any HTML or Flash project can now be embedded by pasting a little HTML snippet, similar to our existing widget that lets you buy or donate to a project . Game pictured is Chaos64 by KronBits You can generate the iframe based code from the " Embed game " section of the Distribute tab. You can choose the file you'd like to embed, customize the size, and change the color. Every embed comes with a link back to your game page on itch.io along...
---
Come say hello at PAX East
Are you going to be at PAX East? Come find Leaf and Chris to talk itch.io. We won't have a booth but we'll be walking the floor looking for creators, gamers, and anyone else who's interested. If you're looking to learn more about itch.io, give some suggestions, show us what you're making, or just want to say hi - let us know! Send us a tweet during the event or, if you'd like to schedule an appointment, send and email to Chris . See you there, - Leaf
---
Vote for itch.io's app on Steam Greenlight
Thanks for the support over the past 3 years, you can now vote for us on Steam Greenlight! Support itch.io by voting YES on our Greenlight page: http://steamcommunity.com/sharedfiles/filedetails/?id=657330970 Look forward to highlights such as Achievements for arranging your content and downloading as many games as you can Integration with matchmaking to find the libraries of other gamers that share your interests Microtransaction integration so you can directly support the creators you love and buy unlockable hats
---
Introducing Reverse Sales
You may have heard murmurings of the indiepocalypse, how the price of your average indie game is quickly approaching zero as desperate developers race to run bargain bin sales or join pay what you want bundles that net 2 cents per sale. Are creators proud to list their game at 75% off after months/years/decades of development? In some cases, just weeks after a launch. Maybe when sales were novel, when the amount of units sold recouped for the reduced price. Sadly it seems selling your game for pennies on the dollar is just one of the many stages of a release you'll trudge through as you try to make your game known among the thousands of sales and hundreds of bundles going on at any given time. Can we solve this? I don't know. But I do know that itch.io can make it easier for you to col...
---
Better participant tools for game jam hosts
Jam hosts have a brand new interface for keeping track of participants. You can find it on the participants tab on any jam's edit page. If you weren't aware, itch.io lets you host a game jam with a few clicks . Enjoy
---
New purchases dashboard
We've released an updated purchases dashboard with a couple more features that should make it easier to browse and find any purchases on your account. You can find it on the Purchases tab of your dashboard. Here are the highlights: More detail is shown on the purchase list by default. For example you can now see at a glance whether someone has downloaded yet, or grabbed their download key. Every purchase now has a details page where you can find all the information we collect about each purchase. You can now search purchases by email address of buyer The earnings and purchases charts now support both daily and monthly breakdowns A few other changes made their way out along with this update as well. There's a new navigation menu on the list of projects on the dashboard: Enjoy!
---
External links, support email + more
We've got a couple new features that you might find useful. The focus this time has been on improving communication with buyers and sellers. External links If you have any related URLs for your projects, like support pages, homepages, or external communities, you can now add these from the External links section of the distribute tab. These links will automatically appear on the top of every game download & purchase page. They will also show up on the purchase confirmation page that is sent to every buyer. In the future we may add them to a few more places as well. If you'd like to add the links to your project pages we recommend inserting them manually into the description for the time being. Support email itch.io does not share your account's email address. This is great for privac...
---
HTTPS now forced everywhere
We mentioned at the end of last that year we'd be transitioning to forced HTTPS for anyone that loads itch.io through a browser or the API. Although HTTPS has been optional since then, today we've finally switched over to 100%. In order to make sure that all pages on itch.io work with as few warnings as possible, and no blocked content, we ran a script over every project page to upgrade any iframe or img tags with http:// URLs that could be upgraded. (Additionally any custom CSS was scanned and upgraded as well) Since many projects host their images on their own domains which do not support HTTPS, we weren't able to automatically upgrade those. The browser may show a warning notification on the address bar for these pages. We recommend checking over your game pages for any notices. W...
---
itch.io Year in Review 2015
Just like last year , we'd like to take a moment to look back on everything itch.io has been up to for the past year. (Sorry we're a little late!) We're really proud of what has been accomplished and the support we've received from the community. Here are some of the highlights. Features of 2015: January A new payout system and an update to handling VAT New aggregated seller analytics pages Collection contributors and blurbs February Bulk key generation, and new unlock options for keys March Open revenue sharing! Project pages now work on mobile devices Anyone can host their own game jam instantly Dashboard overhaul April Multi-developer bundles HTML5 upload, feed, and export improvements May Two factor authentication Bitcoin support New sale and bundle pages June Notifications and...
---
Communities enhanced
Since launching communities for jams & games , along with the new global itch.io community , we've gotten a lot of feedback. We've added and fixed many things, here are some of the highlights: New community profiles that let you see all the posts made by someone. Check out Amos's profile for an example You can now subscribe and bookmark topics, you can find links to do so on the topic's header We've added topic tags. Community creators can set a list of tags that chosen when creating a new topic. E.g. on the Ideas & Feedback board we're using them to mark topics as In progress, Resolved, or Planned. We've added a new recent posts page that lest you quickly browse what's new Tons of bug fixes and usability updates All of these updates apply to all communities on itch.io, inc...
---
Game communities now available
The same great community tools that power the new itch.io global community and jam communities are now available for all of your game and other project pages. When creating a community for your projects you now have two options: Comments Discussion board You'll find the two options on the bottom of your project's edit page. Game communities come with all the same moderation tools as any community on itch.io , including: electing moderators, moderation logs, topic sticking & locking, banning, and managing reports. Additionally you can include community rules and optionally enable likes or up/down voting on posts. You'll find all of these tools and more on the community page, and the new "Discussion board" tab that appears on the top of your project edit page when the community is...
---
Say hello to the itch.io app: itch
Although the itch.io website is great for finding games , supporting creators , participating in communities , creating game jams , and following developers , there are a few things that just don't work that well from your browser. We started building the itch.io app many months ago to address the common request of managing your itch.io library, installing, and running games right from your desktop. Today we're proud to announce that it's now available simultaneously on all three platforms. Download here: https://itch.io/app Although we're releasing it today, it's in alpha state. Please bear with us if you encounter any bugs or crashes. We've set up an issues tracker for reporting any issues. The itch.io website is here to stay, we're not planning on replacing it with a desk...
---
Switching to HTTPS everywhere
itch.io will be switching to forced HTTPS everywhere Monday, December 7th [1]. HTTPS is a standard protocol that adds encryption on top of your regular browser requests to ensure that your private information stays private. We've allowed for HTTPS on all pages for some time now, but it has not been mandatory. Because of this change some developers' game pages might be affected. HTTPS pages will typically block "insecure" content from being embedded. This includes any widgets that use iframes, or HTML5 games that request remote resources. If you're using itch.io's HTML5 uploader, and all your game files are included in the ZIP, then you don't need to do anything. If you're using a custom game engine that requests external resources I encourage you verify your page will funct...
---
Introducing the itch.io community
Today we're launching the itch.io global community! A community has always been a big part of growing itch.io. Over the past few months we've added features like comments on project page , and message boards on game jams . The global community is a public community for all of itch.io. A place where people of similar interests can talk about game development and other creative projects. There's a new " Community " link on the top of every page, or you can click here: https://itch.io/community Our primary goal for this community is to make a safe and constructive place for any member of itch.io. We're releasing a new set of community rules that should make it clear what kind of behavior we'd like to see. These rules apply to all community sections on itch.io, including game c...
---
Enhanced browsing
Happy Halloween! Hope you don't mind an itch.io update in your treat bag. Today we're launching brand new browse pages. Since we've got over over 20,000 games now, making it's easy to browse through them is one of our top priorities. Now you can effortlessly find Oculus Rift games with a demo , top-selling local-multiplayer games for Linux , or fresh Mac games for $5 or less . Some of the new functionality came out in pieces, but I'll cover it all so you don't miss anything. Content type picker You might notice a content type drop-down at the top of every browse page. itch.io is more than just games so we're making it easy to discover all the kinds of creative goods we have. Each option is compatible with all the filtering and sorting covered below. Additionally we've ad...
---
Introducing the "interact" tab
All project pages now have a new " Interact " tab from their edit page. The interact tab is where you'll find any tools itch.io provides to help you keep in touch with those interacting with your game or project. You'll find the following tools: Send email to buyers View ratings and reviews View press links Ratings and reviews For quite some time itch.io has provided a system for people leave ratings and reviews on game pages. For the most part, the ratings and reviews were inaccessible to anyone except the person who created them. With the release of the new interact tab, project owners can now browse ratings and reviews. Because ratings and reviews don't make sense for every project, we're also letting your disable them. From the Ratings & reviews section in the Interact tab...
---
New itch.io guide pages
The itch.io guide pages have been updated with a new layout, better organization, and plenty of new guides. Each time we launch a core feature we try to have an alongside guide post detailing how the feature works in the form of a quick tutorial. Here are some highlights from the new and updated guides: Creator's FAQ Creator's getting started guide Designing your page Interacting with your fans Pricing & promotions Additionally all guide pages are now mobile friendly, so you can refer to them when on your phone or tablet. Got any ideas for any other guide pages? Tweet at us: @itchio Enjoy
---
Comments for your project pages
itch.io is great for hosting games of all sizes . Whether you're releasing your next ambitious project or a small prototype assembled in a weekend, itch.io has the tools to make sure you can effortlessly get your game out there. An often requested feature is better support for handling communication between creators and players. Starting today we're releasing the first part of this: you can now optionally enable comments on your project pages . Comments will show up directly on your game's page, right on the bottom. They're especially great for those projects where you'd like a quick and easy space for players to discuss or ask questions. Just like the Jam Communities release from earlier this week, comments have all the same functionality: nested replies, moderation tools, post...
---
Introducing jam communities
Creating a game jam on itch.io is a simple, ad-hoc way to get together a bunch of people to create games with a similar cause. If you've ever wanted to organize discussion or a community around your jam you would have had to find another site to do it. Starting today anyone creating a jam can now instantly attach a community to their jam. This community functionality is the first of many community tools that will be making an appearance on other parts of itch.io in the near future. Creating a community In order to enable your message board on a jam just head to the Edit jam page and find the community options: Once enabled, you'll find a new community tab on the jam's navigation: Community tools itch.io's community tools are designed for flexibility. Everything necessary for manag...
---
The itch.io randomizer
I feel like I've been starting every update lately with "there are a lot of games on itch.io." Well, it's true, there are a lot, and helping people discover games is a top priority. There are a handful of ways already: game recommendations , browse pages , other people's profiles and collections , and the featured games on the homepage . Starting today we have a new way to find games: The itch.io randomizer . View the randomizer Using the randomizer is simple: set some filters and click start. itch.io will randomly select a game that meets the criteria and show it to you in a frame on the page. You can easy download or add the game to a collection. When you're done just click next to get another game. Hanging out with friends? Try selecting local multiplayer and click start!...
---
Better game classification
itch.io has almost 16,000 games as of today. That's a lot! When itch.io's game browsing interface was first launched there were only a few hundred games. These days it's quite cumbersome to sift through all the games with the limited filter options available. In order to prepare for an improved interface for searching and browsing we're launching a new metadata area for all project pages. You can provide things like available languages, input methods, average session duration, multiplayer features, accessibility features: Additional information relative to the release of a game can be entered as well: the license of the game's code, and its assets (separately), and the release date of a game (if different from its publication date on itch.io). You can starting tagging your games...
---
A new notifications system
Starting today itch.io now has a brand new notification system to keep you updated on things like your sales, comments, and new followers. Any unread notifications will be signaled to you with a white dot in the header: Clicking that will take you to the new notifications page: a summary of the events that have happened recently. All notifications that go unread will automatically be sent to you as a single grouped email after a few hours. As always, you have full control over how how itch.io emails you from the notifications settings page . You can even toggle individual notification types. This system replaces the old email system. For sellers this means you will no longer receive emails per game sold. Instead you will get a summary every few hours, unless you've seen the notification...
---
Running an Indie Game Store 2015
About nine months ago, I wrote Running an indie game store , a post describing some of the analytics I collected while running itch.io for the first 14 or so months. It was dedicated to all the great post-mortems I had seen written by game developers. Luckily, that was not a post-mortem for itch.io; we're still going strong and consistently improving the platform. This post is a status update, taking stock of where things are and speculating a little about the future. All the graphs in this post are written in R and are open source . Overview I launched itch.io two years ago as an open indie game marketplace. Since then, it's grown a lot: There's now a wide range of content types, things like assets , tools , and comics , in addition to the ever expanding library of games. Regardless...
---
Two factor authentication now available
Starting today you can now add two factor authentication to your itch.io account. Two factor authentication gives your account an additional layer of security on top of your password by asking you to provide a code available from your phone to log in. We've decided to implement the Time-based One-Time Password algorithm, a standard algorithm used by authenticator apps like Google Authenticator . In order to use TFA, head to the new Security tab on your account settings page. From there you can activate TFA by scanning (or typing) the code into your authenticator application. You'll also be given 5 scratch codes , one time use keys to bypass the authentication code needed to log in, should you ever loose access to your authenticator. You can read more about this feature on the itch.io g...
---
Introducing Bitcoin support
One of the most common requests we get is adding more methods to pay when buying games. Starting today you can now pay with Bitcoin to any seller that is using itch.io's payout system . You don't need to change anything about your account for it to work, and you'll still receieve payouts in USD! Bitcoin payments are implemented through Stripe's Bitcoin support . To buy something, all you need to purchase is an e-mail address and some bitcoins: Stripe (via Coinbase) guarantees the exchange rate for 10 minutes: This feature has been requested for a while (it's the fifth issue on Github!) and we're really happy to take a first step in the cryptocurrency world. Enjoy!
---
New sale pages
In case you missed it, itch.io just launched a revamped bundle system just a few weeks ago, check it out: Introducing Co-op Bundles . A few other changes also snuck out, but now we're officially announcing them. All sale pages on itch.io now have a new design! The new page puts the games in the sale closer to the top with a two column layout. There's a new countdown widget to help any viewer know exactly how much time is left. The updated page is also responsive, so it works well on wide screens and mobile devices. Browse all active game sales on itch.io . If you weren't already aware, anyone can host a sale on itch.io whenever they want! Learn more about sales . Enjoy!
---
Introducing co-op bundles
In the past itch.io made it possible to sell bundles of your own games at once by letting you set a buy all price on any sale you host. This was a great feature, but a big downside was that there was no way for multiple developers to get together and host a bundle. Starting today it's now possible for many developers to get together and organize their own bundles! We're calling them co-op bundles. Bundles have had an interesting effect on perceived value of independent video games. Many bundle sites have popped up over the past few years. They all seem focused on driving down the price as low as possible in order to squeeze as many sales as possible. Although in concept it might sound good, the individual developers often get little return. They most likely have little say in the situ...
---
Awesome new updates
Whoa, it's almost been a month since we last posted updates. We haven't been doing nothing! Here's some some stuff you might like: Credit cards now supported for "collect and pay later" itch.io has two payout modes: Direct to you, and collect and pay later . In the past, collect and pay later only supported PayPal. Starting now, credit card purchasing is automatically available to all sellers that use that mode. Easier HTML game uploading The Twiny jam was a great success with 240 submissions. We noticed some people were getting caught up on the requirement to upload a zip file containing your HTML file, so it's now possible to upload just an .html file to have your game display. Fullscreen and mobile options for HTML games A lot of HTML games work great in many sizes, many lo...
---
Games pages (& more) now available for mobile browsers
Effective immediately all game pages on itch.io are now a lot easier to use on mobile browsers! This change also comes with a handful of other features making it easier to use the site when on a phone or small screen device. The game pages are now responsive , meaning they'll render correctly on devices of any size. As a game page creator, you don't need to do anything! All of your content will be scaled to fit the device. In addition to the game pages, the purchase, donate, login, and register pages have all been upgraded to also work well at various resolutions. (This is in addition to the homepage which got some responsive updates a few weeks back) Additionally, if someone browses to your Unity game on a device that doesn't support the plugin they will be given a button to save th...
---
Introducing open revenue sharing
Since October 2013, itch.io has let developers sell their content without taking any of the money. It was originally disabled for the Ludum Dare October Challenge , which challenges people to build a game, take it to market, and sell it. At the time I decided to keep itch.io's fee off indefinitely since the cost of hosting the site was manageable, and it was really encouraging to sellers. Fast forward to today and things have grown quite a bit. Recently many have been asking about when itch.io will start making money. They want to see the marketplace they enjoy have a sustainable business model so they can continue to use it for the foreseeable future. I'm really inspired by the community that has formed around itch.io. It's a generous group giving money to creators to support their...
---
Jam hosting open for everyone
Since itch.io launched a host your own game jam service last year over 3000 games have been uploaded for game jams. Previously, in order to host a jam, you had to send a message to itch.io admins to get your jam approved. Starting now anyone can create a jam an publish it as soon as they're ready . Here are some jam features you may have missed: If you're jam is competitive you can set a voting period where participants can vote on entries, if not you can just provide a start and end date For ranked jams you can provide any number of custom criteria on which submissions are voted on You can collect custom data about submissions with the any number of custom submission fields All jams come with a theme editor that lets you style the jam's page how you like All submissions get their ow...
---
New sale/bundle and jam pages for developers
You'll now find two new tabs from your My games page to help you manage game jams you've interacted with or and sales/bundles you've created. Both of these things were previous hidden away on the left column on the my games page, but now have their own dedicated pages with much more information. Game jams The new game jams tab helps you organize any games you've submitted to jams along with any game jams you've created. You can see at a glance all the important metrics. If you've been given edit permissions for a jam you didn't directly create, you'll find it here as well. Sales & bundles The new sales & bundles tab gives you a listing of all the sales you've created along with data about how it's progressing and any of its earnings. Enjoy
---
Miscellaneous things to make your day better
Hidden uploads If you've ever wanted to upload a file when you're not quite ready to release it, or maybe hide an old file when you're not quite ready to delete it, you now can with the new "Hide this file" option. All uploads can be optionally hidden. New aggregate earnings by month graph There's a new graph on the recently released aggregated earnings page that summarizes your earnings by month for all of your content. You can find tabs to navigate between the graphs right above where the old graph was. You can now browse sales, and filter bundles/sales by their goal If you've been to /bundles recently you may have some new tools on the top of the page to browse regular sales. Also, you can filter either page by a goals. Updated design All of the itch.io branded pages have...
---
Bulk key generation for sellers
itch.io has a great system for giving free copies of your game called download keys . There are a couple shortcomings with it though: the system only lets you create 1 key at a time, doesn't give you control over what specific files are available, and whether external marketplace keys are available. Often when running a promotion by handing out keys you'll need hundreds or maybe thousands of keys available to distribute. If you're doing a Kickstarter you might need to generate different sets of keys for the different backer levels that give access to the respective files. Now it's really easy to do all of that. Starting today there's a new Bulk Keys section on a game's Download Keys tab. In order to create a large amount of keys you create a bulk key group , a collection of key...
---
Introducing collection contributors and a new way to write about games
If you weren't already aware, itch.io has a great system for managing collections of games . You can make public or private collections of the games you like (or dislike). Public collections can be embedded on your profile or just shared by passing around the link. Since collections have been available as a feature on itch.io, over 22,000 games have been added to collections. 75% of all collections on itch.io are public. Collections on average have 6 games, and the biggest collection has 577 games! itch.io's homepage and browse pages are great ways to find games, but with 9700 games, itch.io can only curate so much. For that reason, I want collections to grow into an excellent way to find games recommended by people with similar interests. List mode for collections The first update is...
---
New aggregated purchases page for sellers
If you're a seller on itch.io with multiple games (or sales/bundles ) you now have a new page that lets you see and export the aggregated purchases across all of your projects. You'll find a new purchases tab below the header of the My games page. It includes a table of all the purchases in addition to a graph of purchases by day. From this page you can also generate a CSV export of every purchase on your account. Enjoy
---
A new payout system and an update to handling VAT
When 2015 rolled around, new VAT tax laws set in place by the EU affected all sellers with buyers in the EU. itch.io responded by giving sellers all the necessary information to comply with the new regulations , but the burden of registering as a VAT MOSS seller and filing taxes was left up to the seller. This wasn't that great. Starting today a new payout model is available to itch.io. A method where itch.io will collect money on your behalf, and distribute it to you in bulk when you request to be paid. In this method itch.io will automatically apply country specific tax to all your purchases where necessary, and will file the taxes with the EU quarterly. If you choose this new payout mode, you'll no longer need to register as a VAT MOSS seller, and are no longer required to send qua...
---
itch.io Year in Review 2014 - The Features
Although we're almost 10 days into 2015 but I'd like to take a moment to reflect back on 2014 for itch.io. A lot of great stuff came out, many games were downloaded, played, and bought, and tons of new features came out on itch.io. Here's the list for 2014: December Updates for VAT Sale goals and sale analytics Updated classification options for game pages itch.io desktop app development picks up pace November Game jams get lots of new features Managing purchases made easier October The games feed! Follow your favorite developers and gamers September Brand new tagging system Personalize game recommendation engine August A new acceptable use policy Logged in uses get tools for managing their purchases July Detailed purchase referrer analytics Bundles! Press system applicaiton Offer do...
---
Getting ready for VAT in 2015
What's changing Some significant changes are coming to how VAT is handled for sellers and buyers in the EU starting January 1st, 2015. You can read more about this change from the official documents , but they be pretty difficult to understand. A handful of others have written very good guides which you can read here: http://rachelandrew.co.uk/archives/2014/11/25/how-small-companies-and-freelancers-can-deal-with-the-vatmoss-eu-vat-changes/ http://rachelandrew.github.io/eu-vat/ The changes that affect itch.io users are: A buyer's country of origin dictates the VAT rate that must be charged. A VAT must be included on all digital goods. There is no longer a minimum threshold of earnings before VAT is necessary. Under normal circumstances you would have to register for a VAT number for eac...
---
Introducing sale goals and sale analytics
A handful of new features for sales have come out today! If you didn't already know, any developer can host a sale on itch.io ! The name sale is a bit of a misnomer because recently sales got the ability to also function as bundles of games . Here's what's new: Sale Goals You may have seen that the Devs With Ferguson Bundle , which raised over $11,000 for the Ferguson Public Library, had an interesting banner on the top of the page with some public data about how much the bundle has earned along with some data about the kinds of contributions it had received. You can now use the same banner on your own projects. This is done by setting a monetary goal on your entire sale. When you set a goal, the money earned during the period of the sale is made public on the top of each game page a...
---
Updates for sitelocked games
Some changes are coming to itch.io's infrastructure regarding the domain where web games are served from. This might affect you if you've placed a sitelock within your code . A sitelock is s omething that checks the originating domain or URL of the game's file before letting the user play. This is to prevent other sites from taking your game and hosting it on their own platform. If you don't have a sitelock then no action is required. The domain serving the games is going to be changing to  itch.zone  from  commondatastorage.googleapis.com . For example, what was once: commondatastorage.googleapis.com/itchio/upload/9973/voxwp8.unity3d   Will now be: itch.zone/itchio/upload/9973/voxwp8.unity3d I suggest making your sitelock work with either domain until the transition is complet...
---
Updates to the game edit page
A couple of important changes have been rolled out to the game edit page to get ready for new browsing updates coming to itch.io! Here's a quick overview. The new things: There's now a Release status field, you can choose what stage of development your game is in: There are now fields for setting mobile app store links. If you've got a game on Google Play or the Apple App store place a link here: There's a new published setting, Public restricted , which allows you to make a game page public but prevent new people from downloading or buying it. Download keys and existing purchases still work, so this is the perfect way to host a closed beta, or shut down a time specific promotional page (like the recent Devs With Ferguson Bundle ). Existing things updated: The game type picker now...
---
New features for game jams
With a handful of some pretty cool jams going on, 7DFPS , Procedural Generation Jam 2014 , and Leap Motion 3D Jam , I decided it was a good time to add some new features to help making discovering games in jams a bit easier. All game jams now have their own activity feed. ( Very similar to the personalizaed feeds that were launched a few weeks ago ) Any games submitted to the jam will have events listed here, giving you a quick way to see what's going on with the jam. Check it out for 7DFPS . Jam pages now have a new Screenshots page. It lists all the screenshots from the games in the jam in a single infinitely scrolling grid. You can flick through all the images to look for something cool. Hovering over the image gives you some quick details about the game. Check it out for the Leap M...
---
Updates to your purchases
A couple changes regarding how purchases are linked to accounts have been deployed over the past few days. In the past a purchase was only associated with an account if it shared the same (verified) email address. Now purchases can be directly attached to an itch.io account. If you purchase a game while logged in it will be attached to that account regardless of the email address used in the purchase. This should be helpful to those who use different emails for different services. The "My purchases" page has been updated to show all the games you have access to along with any donations you've made with new tabs on the top of the page. If you have any pending gifts they will show up here as well. Additionally, if you head to the game page for any game you have access to you'll see a...
---
Introducing the games feed!
Wow, itch.io sure has changed a lot since it first came out! Starting today everyone now has access to a brand new games feed. If you're logged in, you can find your personal feed here: http://itch.io/my-feed If you don't have an account yet you can check out the featured feed here: http://itch.io/featured-games-feed Read on for the highlights: Now's a better time than ever to start following your friends and favorite developers on itch.io. Anyone you follow will now contribute to your personalized timeline with the things they do on itch.io. This includes things like creating new games, updating existing games (like setting a new price or updating the game's description), adding new game files, adding a demo, adding new screenshots, creating collections, adding games to collectio...
---
Follow itch.io members & privacy settings
itch.io will be releasing some new features that make things a bit more social. You may have noticed a "Follow" button started appearing on some pages of the site. You'll find it on user profile pages and game pages on the top right. If you've been using collections you might also see it after you add a game to a collection. Try following some of your favorite developers and your friends to get ready for the new set of features. Because itch.io is making it easier for your followers to browse through your public actions on the site, there's a new privacy section on the User settings page that lets you disable any timeline events from being generated by your account: If you don't want people to see when you do things like add a game to a collection, upload new screenshots, uploa...
---
Enhanced itch.io tagging system
A good game discovery system gives someone looking for games a wide range of methods to slice up games to find something interesting. In the past itch.io only let you browse games by platform, genre and price. itch.io always let developers assign tags but never gave the game players an easy way to find them. You can now browse tags from the new Top tags page , ~170 selected tags: http://itch.io/tags You also might notice new related tags sections on a few other parts of the site to help you find interesting tags. I decided to spend some time looking through what tags developers were giving their games and noticed they were way too disjoint! There were a lot of instances where people would use variations of the same tag, like zombie and zombies. I decided to curate a master list of tags...
---
Running an indie game store
I always get excited when an indie game developer releases a post mortem . A detailed writeup describing how their game sold after launch, along with insights about what did and didn't work. I currently don't have any games for sale, but since launching itch.io , the open indie game marketplace, I've collected a lot of data from a store's perspective. Although I'm not one of the larger marketplaces (yet), I still think it's interesting to see how things grow and what drives purchases. I've typically been very open about releasing data about how the site has been progressing. Sadly I haven't been very consistent so I decided to spend some time learning R and write some scripts to generate graphs for some of my core metrics. Overview itch.io is an indie game marketplace. Any...
---
Try out some recommended games
Over the past month I've been experimenting with building a game recommendation system for itch.io. It's really awesome how there's so much interesting and diverse content on itch.io. A disadvantage is that there are probably plenty of games you'd love to play that you don't even know exist! A good recommendation system is only as good as the data fed into it. Leveraging itch.io's game organization was key to building the system. The recommendation algorithm I decided to implement is called collaborative filtering . It works by comparing your tastes in games to other users' tastes. For example, if you like a game that another person bought and rated 5 stars, then there's a good chance that you'll like some of the other stuff they are into. There are two new ways to browse...
---
Games that hurt people aren't cool - updates to the itch.io acceptable use policy
Hello, My name is Leaf. I've created itch.io over the past year and a half. itch.io is the culmination of well over a thousand hours of work: tens of thousands of lines of code, hundreds of support tickets + emails, and plenty of opensource projects . You could say that I've put my very existence into creating itch.io. I've received a tremendous amount of support with the thousands of games uploaded and all the wonderful feedback I've received. I will continue to provide this service as long as I can. It would pain me to see the platform I've created being used to distribute any sort of content that promotes intolerance or hate against others. The hours invested into itch.io by all those who participate should not boil down into a delivery mechanism for someone's inappropriate...
---
New page for viewing your purchased games
For those of you that have bought a handful of games and linked them to your account , using the purchases list on the My collections page to view your games isn't ideal as it's pretty cramped. You're in luck because there's now a new purchases page that lets you scroll through all of your purchases utilizing in full screen: Additionally, if you have any gifts that you haven't given out yet you can also find a link to form to send the gift here. You can find the new purchases page by clicking on it from the dropdown in the header, by clicking on it in the My collections page, or by clicking here: http://itch.io/my-purchases Enjoy
---
View where purchases come from
The game analytics pages have been updated to give you better insight about where purchases are coming from. If you're familiar with itch.io then you might know there are a few different ways to buy a game, the embeddable widget , the pay popup API , and the game pages. In the past, if you were using more than one of these, you had no idea where someone was making a purchase. There's now a new column on the purchases overview with the Buy location of the purchase. The current options are "Game page", "Embed widget", "Popup API". Now that you know which part of the site someone is using to buy your game you might be interested in how they got there. Well you're in luck because there's a second new column on the purchases list, the Referrer . Purchases on itch.io originat...
---
Game bundles on itch.io
All developers on itch.io now have the ability to host their own game bundles on itch.io! Bundles are a great way to encourage people to buy multiple of your games at once by giving them a discounted price. On itch.io a bundle is a special kind of game sale where you set a "buy all" price to obtain every item in the sale at once. Check out some bundles that have already been created: http://itch.io/bundles Before you create a bundle you'll need at least two games that are purchasable. Once you've got the games created head over to the new sale page (or you can edit an existing one). At the bottom of the edit sale page, after you select the eligble games, there's now a input for specifying the "buy all" price: A suggested price is included to help you pick a price below the...
---
Updates to the press system, new application form
itch.io launched its press system about 3 months ago . The press system is a method for letting content creators with a focus on indie games get access to paid games that opt in for free. There has been an overwhelming response so far. If you're a game developer looking to be part of the press system then you can head to the user settings page to opt-in right now! If you create content about games then read on. Applying to the press system was ad-hoc, if anyone wanted to be reviewed for access they would submit a support request to itch.io. Because press accounts are not handed out lightly, a proper review of each person is a requirement. Sadly it became difficult to manage all the applications. Starting today there is now a formal process for applying to the press system. You can find...
---
You can now offer downloads with web games
itch.io is pretty cool because it lets you either host downloadable games (optionally with a price) or embed a web game directly in the page. In the past if you wanted to combine the two into a single page it wasn't trivial. Starting today you can now have downloadable files alongside your embedded game! All the same great features for downloadable game files are now available for web games. You can upload multiple files, supply an optional minimum price, provide individual prices for files, and even upload demo files. (And you can still use the donation button that's been there all along) In order to accommodate this new functionality the edit game page has changed a little bit. The file uploader now lets you specify which file should be embedded into the browser: (existing pages wil...
---
Game jams - itch.io
itch.io now has a new page for browsing game jams! Link: Game jams - itch.io
---
Upload game files with Dropbox
For those that have a Dropbox account, you can now upload your game's files directly from your Drobox account. You can find the new "Choose with Dropbox" button next to the original file upload button: One other enhancement to uploading has been made as well. If you upload a file with the same name as an existing file it will now override the existing one, but keep all existing statistics about the file. It is not necessary to delete the old file before uploading the new one. Enjoy
---
Enhancing jams: late submissions and entry editor
Jam admins now have a few more tools to make hosting jams easier than ever (and it's already pretty easy to begin with, check out jam hosting on itch.io ). Starting today all jams now have a submissions tab on the jam's edit page. This submissions tab contains a handful of tools for managing entries. As of now there are two tools: Late submission URLs Late submissions happen, for whatever reason an entry isn't able to make it in time for the deadline. Luckily itch.io's jam feature now lets owners of a jam handle this with ease. From the submissions tab you can find the late submission form. Just paste the URL of the game you want to have late submit access, you'll then be given a URL to share with the game's owner. They just need to visit that URL to submit their game, even if...
---
Enhancing jams: new jam admins feature
Did you know that anyone can host a game jam on itch.io ? Well now you do, great! A lot of game jams are collaborative events, hosted by more than just one person. For this reason, starting today, you can add Jam admins to you game jams. You can now let other users on itch.io have edit access to a jam you've created. You can find the new Admins page on the game jam edit page in the new tab bar below the title. Adding a jam admin is just like adding a game admin , you need to type in their username and then you'll be given a link to share with the prospective admin. Enjoy!
---
Buying a game on itch.io
A handful of sellers have asked about what it's like for a buyer to purchase a game on itch.io. I've written a guide that hopefully gives you a detailed view of the entire purchase process. Enjoy Link: Buying a game on itch.io
---
Easily view all your rated games
For those of you that have been utilizing itch.io's game rating feature , you can now view all the games you've rated on a full screen page. Just click " Game's you've rated" title of the list on the My collections page, or you can go here: http://itch.io/my-collections/rated . Enjoy
---
Public domain field for jams on itch.io
In the spirit of The Public Domain Jam , itch.io's game jam creation feature now lets any jam creator provide a CC0 public domain field to the entries of the game jam. You can find the public domain field on the Edit jam page in the field types drop down. It looks like this when used: Enjoy!
---
Public Domain jam on itch.io
itch.io is proud to be helping host The Public Domain Jam in collaboration with Gritfish ! 1) Find a PUBLIC DOMAIN story or character 2) Make a game between May 17 and May 24 3) Submit it to the jam page GAMES WILL BE RATED ON: Graphics / Sound / Fun / Polish Staying true to the source material Most innovative use of the source material Official rules: http://gritfish.net/public-domain-jam-rules During submission you'll have the opportunity to release your game into the public domain via the CC0 creative commons license . The top rated CC0 game will receive a prize of $1000 USD. Additionally the top overall 100 games will receive a free copy of the Kenney Donation pack ! The theme of the Public Domain Jam is: PAPER Enjoy! P.S. Looking to create your own game jam? Anyone now can create...
---
Host a game jam on itch.io
Check out itch.io's game jam feature, now open to the public. Link: Host a game jam on itch.io
---
Try out the itch.io Android app
Introducing the Itch.io Developer Dashboard . In collaboration with @gotosleep , itch.io now has an Android app for game developers. You can get a quick overview of your game's stats along with a feed of the official itch.io blog! Download below: https://play.google.com/store/apps/details?id=io.itch The app is completely opensource and you can find it on GitHub: https://github.com/gotosleep/ItchDroid
---
TOJam 9 on itch.io
itch.io is proud to be helping host TOJam 9 ! Check out some of the awesome games submitted already on http://itch.io/jam/tojam9 More information about TOJam 9 on the official website . Link: TOJam 9 on itch.io
---
Browse Ludum Dare 29 games!
Looking for an easy way to check out some of the games submitted for Ludum Dare 29? Have a look at the Ludum Dare Game Browser , hosted by itch.io. http://ludumdare.itch.io The browser lets you quickly scroll through all the games. You can even sort the games by ratings and filter by platform. Hover over each game to access the game's downloads and see the number of ratings (the star) and the game's coolness (the smiley face). The page is updated every 5 minutes. Enjoy!
---
Welcome the first round of press users
About 1 week ago itch.io launched its new press system , a way for indie game developers to opt their paid games in to be downloaded by special users with press access. Here are the press users that have been added to date: Chris Priestman — Kill Screen, Pocket Gamer, Warp Door Andrew Larder — Digital Gaudium Zolani Stewart — The Arcade Review Lewie Procter — SavyGamer.co.uk Sir Taptap — Sir TapTap YouTube channel Adam Cook — Godisageek.com Tim W. — Warp Door, IndieGames.com As always, you can see the current press users in the press section of your user settings page, on the Misc tab . If you're interesting in having your paid games be part of the press system them all you need to do is opt in. If you're interested in being a press user then send itch.io an email...
---
You can now rate games
itch.io has a lot of games! It can be overwhelming trying to search through them looking for something to play. Starting today (actually as of a day or so ago) you can now rate games. The rating data is currently only visible to yourself, but as more games are rated this data will be factored into building a system for helping uncover some of the standout games. You can find the rate game button in the top right corner of the game page, next to the collections button: Once you've rated a game you're free to edit it as much as you like, just click the button again. To review your ratings just head to the My collections page and you'll see a new list containing the games you've rated: Enjoy!
---
Collections, now enhanced!
A few months ago itch.io got the ability to create collections of games and share them on your profile. Today collections are getting a slight upgrade. All collections now have a dedicated browsing page, so you can easily share a link to just the collection, and browse all the games in full screen: Here's a collection I've put together: http://itch.io/c/11/games-to-check-out Just click on the title of a collection anywhere where collections are shown to be taken to the collection's page. Because there are two ways to view collections now (either on a user profile, or through their new dedicated pages), a new option has been added. You can now mark a collection as private . Private collections can only be seen by their owners. Lastly, you can now add a description to your collection...
---
Contribute to itch.io through the public issues tracker
In an effort to organize all the excellent feature requests and bug reports I've been getting I've created an a public GitHub repository with an issues tracker. You can view current issues or open a new one . Posting issues and features here is not a requirement, but it is helpful for keeping ideas organized and also encourages collaboration as all posts can be publicly discussed. As always, if you need to contact itch.io directly you can do so from the support page  or you can send a tweet to @itchio . Thanks Link: Contribute to itch.io through the public issues tracker
---
Games can now be reported
One of the disadvantages of running an open content submission platform is sometimes you get content that doesn't belong. In order to help keep itch.io's content well organized and free of spam you can now report games. You can find a Report game link at the bottom of game's page on itch.io. Clicking it will load a dialog that lets you describe the nature of the report. The following types of reports can be created: Offensive material Uploader not authorized to distribute Miscategorized Spam Other If you select Miscategorized you'll have the option to suggest a category. In addition to the report type you can also leave a comment describing your report. Once submitted, a report will be reviewed and action will be taken if necessary. Thanks
---
Classify your content
Although itch.io is primary a place for hosting video games, there's a lot of other interesting content that has been uploaded. While it's nice to see different kinds of content it can be confusing to those browsing when not properly organized. Starting today you can classify what you've created from the edit page. By default everything is just "Game", but if you've got something else uploaded then please pick the appropriate option. The following options are available: Game Game assets Game mod Physical game Soundtrack Other If you've got any ideas for more options then please don't hesitate to suggest them. Updates to the browse page to help you sort by these classifications will be coming soon. Enjoy!
---
Download keys can now be claimed
Download keys is a cool feature of itch.io that lets you generate a unique URL for someone to download your game without having to buy it. One of the biggest enhancement requests I've gotten about them is the ability for a user to claim a key for themselves. Typically the URL is secret but still accessible by anyone and unlinked to any account, making it easy to lose or abuse. Starting today, when generating a new download key you'll have a few more options: By default all new download keys can be claimed. You can uncheck this box to make them unclaimable if you wish, this will make the download key function as it used to. When a download key is claimable a special form will be added to the top of the download page that gives the viewer an option to associate the game with their itch...
---
Opt your games into the itch.io press system
One of the biggest struggles with launching an indie game is figuring out how to market it. itch.io hopes to provide you with a rich set of features for not only distributing your game's files but also raising awareness about your game. itch.io's press system is the first step in that direction. If you have any paid games then indie game reviews and writers are significantly less likely to play it either because it would require them to purchase the game or to go out of their way to contact you and arrange for a download key. Starting now you can opt your account into itch.io's press system, this will enable special press account users to find your paid games and download it for free. You can find it on the Misc tab of User settings page . For the sake of transparency all the press a...
---
You can now configure your notification settings
Currently itch.io only emails those of you with accounts when you've made a sale or you're verifying an email address. Because sometimes the sales emails can be a little overwhelming you can now turn them off. There's a new notifications area in the User settings page: As itch.io rolls out more features and needs to do email messaging you'll find any of those options here. You'll be able to opt out of any optional emails. Enjoy!
---
Cyberpunk Jam results are now live
Thanks to everyone who participated in the Cyberpunk Jam on itch.io. 269 games were submitted between 03/01/2014 and 03/12/2014. 2726 ratings were cast by those who entered to 265 of the entries (98.5%) between 03/12/2014 and 03/24/2014. The average number of ratings per game was 10.1 and the median was 8. http://itch.io/jam/cyberpunk-jam/results Link: Cyberpunk Jam results are now live
---
You can now purchase games as gifts on itch.io
Starting today you can now purchase a game for someone else on itch.io . Just click click the Give this game as a gift checkbox on the purchase popup: After paying for the game you'll be put on the gifting page where you can enter your recipient's email and optionally include your name and a message. Enjoy!
---
Introducing the itch.io JSON API
Starting today, in addition to the embeddable widget and the JavaScript button API , itch.io now has a server side JSON over HTTP API for querying data about your games. You can read the documentation on the new API reference page: http://itch.io/api/reference In order to use the API you just need an itch.io account . Afterwards you can generate an API key to get started. The API currently has two methods, one to fetch game data and one to fetch purchase data. The purchase API method enables your external website to verify that a game has been purchased through itch.io, perfect for building your own game launchers and updaters. More API methods we be added in the near future, if you've got any cool ideas don't hesitate to ask! Enjoy! Link: Introducing the itch.io JSON API
---
Browse the Flappy Jam results
Now that the Flappy Jam is over don't forget to browse the top games voted by those who entered. http://itch.io/jam/flappyjam/results 798 games were submitted between 02/10/2014 and 02/24/2014 . 3015 ratings were cast by those who entered to 762 of the entries (95.5%) between 02/24/2014 and 03/02/2014 . The average number of ratings per game was 3.8 and the median was 3.
---
You can now display your user profile in a grid
If you have a lot of games on itch.io but not much to say on your user profile then the default column layout isn't ideal. Starting today you can now change the layout of your profile page to put games in a grid: Just open up the appearance editor when logged in, and check the Display games in a grid checkbox. Enjoy!
---
Participate in the Cyberpunk Game Jam on itch.io!
itch.io is proud to be helping host the Cyberpunk Game Jam  organized by @deviever . Build a Cyberpunk  game based on the theme image from March 1st to March 10th and submit it on itch.io to participate.  http://itch.io/jam/cyberpunk-jam
---
Rating now open for the Flappy Jam!
The Flappy Jam game submission period is officially over. 798 games were submitted! That's itch.io's biggest game jam yet. If you've submitted a game to the jam then you're eligible to rate games. Games in the Flappy Jam are rated on two criteria: COOLNESS and HARDNESS . You can rate a game on the game's jam entry page . This is a separate page than the game's page. There are two ways to get there. You can click on a game from the Flappy Jam page when logged in on itch.io. You can also go to the game's page and click the "Rate this game for Flappy Jam" link in the upper right. If you haven't submitted a game don't fret, you can still play the games. You can find the list of all submission on the Flappy Jam page . You can also leave comments on the game's entry pa...
---
Offer a demo alongside your purchasable games
If you've ever wanted to provide a demo to go alongside your paid game you may of had to employ some workaround such as creating a separate page or just making a link in your description to a download URL. Starting today itch.io has the ability to host your demos. From the file uploader on the edit game page you can now mark a file as a demo. Files that are demos are listed below the buy button on your game page and are immediately downloadable. Like all other files you can upload, demos will have download analytics collected and shown in the game analytics page so you can see how your files are being downloaded. Enjoy!
---
Share your game before it's published with a private share URL
Because it's nice to get feedback on your game's page before making it public you now have access to a secret share URL for unpublished games that lets anyone view the page. You can find the URL on the top right of the game page when it isn't published. Just right click, copy the link, and send it to those you want to show your game's page to. Note: This only lets you see the game's page, unpublished games are unable to be purchased. Enjoy!
---
Let collaborators edit your game pages with the new game admins feature
I handful of people have asked me if it was possible to have multiple accounts edit the same game page. It's now possible with the new g ame admins feature! A game admin is someone who has access to a game in your account as if they had created it. They can edit the basic data, edit the appearance, they can view the game when it's not published yet, and they can see all of the game's analytics. When a game admin is approved the game will show up in their My games page. You can find a link to the Game admins page in the Edit game tabs. Just type in the username (or their itch.io subdomain name) in the field. Game admins need to approve access to your game. Send them the generated link to let them get access. Enjoy!
---
Give Desura or other download keys with a purchase
A few weeks ago itch.io got the ability to provide a Steam key with a purchase on itch.io. Now you can also provide a Desura key or even an unbranded key for each purchase on itch.io. An unbranded key is one that can be used for your own download software, and is referred to as a "download key" without any reference to a particular store. You can find the External download keys page on the Download keys tab of your game's edit page. Enjoy!
---
Participate in the Flappy Jam on itch.io!
itch.io is proud to be helping host the Flappy Jam : Make a hard, almost unplayable game. Use assets inspired (not ripped) from classics. FLAPPY word or gameplay not mandatory. Have fun, be supportive. Hate must not win. Why are we flap… I mean, jamming? Indie gamedevs are friendly and supportive, envy and teasing should not belong to our community, nor be a cause of suffering. Flappy Jam is being organized by Ivano Palmentieri .
---
Set suggested purchase price for downloadable games
If you've ever uploaded a web game to itch.io before you may have noticed that you can supply a Suggested price as the default price when someone is donating to your game. For downloadable games it would default to the minimum price or 1 dollar if there is no minimum price. Starting now you can set it to any amount you want above or at the minimum price:
---
You can now email your buyers from itch.io
If you're selling a game then it's now incredibly easy to contact those who have purchased your game. itch.io now has it's own interface for composing and sending an email, perfect for telling people about updates to your game or maybe even a new game you've just released. In addition to your message you can include the recipient's unique game download link. A nice way to reminded them where they can download the game when there are updated or new files. Each email also includes an unsubscribe link should the recipient consider the mail spam. You can find the compose email page on tabs of the edit page for any of your games. Because writing emails can be tricky, the composer comes with a few tools to make things easier. You can save a draft of your email so you don't have to s...
---
Give Steam keys with your purchases
If your game is also for sale on Steam (Congratulations Paper Sorcerer ) you can now offer Steam key redemption from your game's purchase and download page. You can find the External keys page on the new Download keys page from the game tool tabs when editing your game. You can supply keys in bulk and then buyers can request a key on their download page if one is available. If your game has been for sale on itch.io for a while before being on Steam those who have purchased it can go back to their download page and still get a key. Enjoy!
---
Old game URLs will redirect to most recent if changed
Starting today if you change the URL of your game from the edit game page you don't have to worry about breaking any links you may have already shared. Old URLs will stay active and redirect to the most recent URL for the game. Enjoy!
---
Enhancements to the file uploader
File uploads on itch.io have received a few enhancements today: You can now tag your uploads with the platform they are for. The platform will show up when someone is downloading the game to help them decide which file to get. You can now rename the files to better describe the contents without having to re-upload. You can also re-order the files so you can put your most important file first even if you've uploaded it last. The minimum price picker interface has been improved a bit. It was previously a little confusing with a tiny text area stuffed off to the side. It now comes with directions and a checkbox to enable and disable. The whole thing also looks a lot nicer too! Enjoy
---
You can now use Google Analytics with itch.io
If you've ever wanted more detailed analytics for your game pages on itch.io you can now insert your own Google Analytics tracking ID in order to get pageview data about your game pages and profile page. You can find the Google Analytics setting page within User Settings > Analytics : Note: You must select 'Classic Tracking' when creating your GA tracking ID in order to be compatible with itch.io. Enjoy!
---
RSS feeds for browsing games
You can now subscribe to itch.io RSS feeds to get up to date lists of games right in your feed reader. For any browse page URL, such as  http://itch.io/browse/price-free  you can append .xml to the end of the URL to get access to an RSS feed containing those games, eg.:  http://itch.io/browse/price-free.xml Additionally the following feeds are also available: The new games feed will give you the latest games uploaded:  http://itch.io/feed/new.xml The featured game feed will give you the latest games that have been featured on the homepage:  http://itch.io/feed/featured.xml And the sales feed will show you all active sales along with the games are are on sale:  http://itch.io/feed/sales.xml Enjoy P.S. Feel free to message me if you have any idea for more feeds
---
Game collections and updated profile pages
In addition to being able to view your purchases on the new My Collections page you can also make collections of any games you want. Creating and adding a game to a collection is done through the Add to collection button found on the top right of the game page. Clicking it brings up the following screen: You can add the game to an existing collection or create a new one. You can even write a little blurb for your own notes (or a review if you choose to make it public). You can see all the collections you've created on the My Collections page. You can also edit the ordering, titles, and blurbs for the games or delete games or collections. Lastly you can click the Show on my profile checkbox to show the collection on the bottom of your profile! Along with being able to show collections an...
---
Alternate download mode and improved download text
There are a few updates to the download page today. I've recently learned that itch.io's storage provider, Google Cloud Storage, is blocked in some regions. This was preventing people from downloading games. Starting today there is now an Alternate download mode that you can enable on the download page. You can find it by clicking the Downloads not starting? link on the bottom right of the file list. Once alternate download mode is enabled, downloads will be proxied through itch.io's server. This means if you can access the site you can access the downloads. The disadvantage is that download speeds will be slower, so you should only use it if you can't normally download. You might notice another update in the screenshot above. I've added clarification text to purchases to expla...
---
You can now access purchased games from your account
In the past if you bought a game from itch.io you would be redirected to and emailed a private link containing all the files you have access too. Starting today you can now link your a purchase with your itch.io account and access all of your games just by logging in. Because purchases are associated with an email address you'll have to verify ownership of your email address before you can access your games. You can verify your email address from the Email tab of the User Settings page. After you've verified you can find your purchased games on the new My Collections page: Because it's not uncommon to have different email address on your PayPal account compared to your itch.io account you can also verify multiple email addresses. This way you can get access to your purchased games n...
---
Search for purchases and donations by date
You can now search through your purchases and donations by date on itch.io : You can find the date range search page through the Export Purchases link on the game analytics page. Enjoy
---
Add download and install instructions to your game
Sometimes when someone gets to the download page of a game they're not sure which file they should download, or how they they should open or run what they've downloaded. I've added a new text field to the edit game page that lets you write download and install instructions: This text will only show up after the user has entered the download page. If your game is purchase only then this message will only be available to those who bought the game (or got a download key). Enjoy!
---
CSV export for purchases
You can now generate a CSV export of your purchase data in monthly batches. You can find the export link under the purchases list on the Game Summary & Analytics page. Enjoy!
---
itch.io now supports HTML5 games!
HTML5 joins the club of web based game types that is supported on itch.io! You can find the HTML Game type on the new/edit game page. In order to add your game you'll need to upload a ZIP file containing a file called index.html and all of the game's resources. itch.io will handle extracting and hosting it for you. Your game will be embedded in an iframe on itch.io's game page. Like other web games, people playing your game will be given the opportunity to donate if you've linked a payment account. You can read more about HTML5 games on this info page . And lastly here's an example HTML5 game by @AndreYin : http://andreyin.itch.io/balloon-rescue Enjoy! P.S. itch.io now has 300 public games , awesome! Thanks to everyone who has supported itch.io over the past few months, the site...
---
Slight change to game analytics
Starting today if you view a game you have created and you are logged in the view will not count towards the game's analytics. In the past any view from a browser would trigger a view increment. I know a lot of people end up refreshing the game page and looking at it multiple times when designing it. Because these kinds of views can interfere with understanding how a game is being viewed by other people they will no longer count.
---
You can now apply a label to download keys
Download keys now support labels to help you organize them: Some other small enhancements have been applied as well, the list will update automatically as you make changes so you can keep track of the keys easier. If you weren't aware of download keys you can find them on the bottom of the "Game Analytics" page. From there you can create special download URLs to give someone access to your game without having them pay. Enjoy!
---
Android is now an available platform
There are a few Android games floating around on itch.io but it's quite hard to locate them. I've added Android as a platform option on the game edit page. You can also now filter by Android from the browse page. If you've got an apk file uploaded make sure head over to the game edit page and tick the "Android" checkbox. Enjoy!
---
Say hello to the new browse & search pages!
When itch.io started there were just a handful of games, you could easily see all the games in a single page. This is no longer the case, itch.io now has over 250 published games! The old browse page let you scroll through the entire library, which was nice to see the vastness but not so nice for those looking for something specific. The new browse page lets you filter content by a set of different facets. For example, you could easily browse through just the free Linux action games . Additionally, it's now possible to search for games by keyword. You can find the search bar on the top of the browse page. For example, you could search for Rose & Time . This is just the start of browsing and discovery for itch.io. As time goes on I see itch.io not only as a way to distribute games but al...
---
Accept credit card payments with Stripe
You can find an example of the new checkout flow on the X-Moon game page , click Download Now, then Credit Card. Today itch.io is releasing its third payment provider: Stripe . Stripe lets a buyer pay with credit card directly from itch.io without the need for any additional accounts (opposed to PayPal or Amazon Payments). Stripe's transaction fee is $0.30 + 2.9%, the same as PayPal and Amazon and it is available in the United States, Canada, Ireland, and the United Kingdom. In order to use Stripe you can find the "Link to Stripe" button in the Payments section of the User Settings page. The button will guide you through creating a Stripe account if you don't already have one. You might also notice the Payment section has been updated to include summaries of all the providers with...
---
Introducing the itch.io widget!
The itch.io widget is an embeddable piece of HTML that you can put on other sites that enables visitors to download or buy your game! The entire download and purchasing flow is available through the widget. You can name your own price, download free games and see files that have individual prices. If you've already got a website for your game then the itch.io widget is the perfect way to take advantage of what itch.io provides while still keeping your game's page. The widget comes in two colors, dark and light: You can find the widget page on your My Games page, right next to the Analytics link. Enjoy!
---
You can now request your download URLs to be resent to your email address
If you've purchased any games on itch.io and are potentially worried about losing your download access then you don't have to worry any more. You can now request all your download URLs to be sent to your email address from the support page: http://itch.io/about/support When you buy a game on itch.io the purchase is associated with the email address you bought it with. As long as you have access to that email address you can request your download URLs at any time. Enjoy
---
itch.io takes no cut for the rest of October!
In celebration of the Ludum Dare October Challenge , which challenges you finish a game and make at least $1 selling it, itch.io will take no cut of transactions for the rest of October! This means you get to keep all of your profit after the payment provider, Amazon or PayPal, takes their cut. Go forth and sell some games!
---
Buy popup interface updated with file list
If you're using the itch.io buy button API then you'll be excited to know that the purchase popup will now show all of a game's files, including unlockable files with minimum prices. Additionally, if your game is part of a sale then it will be listed on the top. The popup will automatically grow in size to fit all the new information displayed. Enjoy!
---
Host your own indie game sale - itch.io
Sweet new feature! Link: Host your own indie game sale - itch.io
---
Updates to donation dialog
I've updated the buy/download lightbox slightly for free games. The old layout was a little aggressive about encouraging people to pay, with the messaging not clear that the game was free and the link to access the downloads at the bottom. The feedback I received is that the dialog might be unfairly tricking people into thinking you have to pay for the game. I made the text on top very explicit and moved the direct download link to the top. If you've got any more feedback or ideas feel free to message me. Enjoy!
---
Disable payments for a specific game
You can now disable payments for a specific game from the edit game page. This way your game is completely free and no one is ever given the opportunity to pay for the game. The downloads are also available directly on the game page, eliminating any extra clicks or dialogs.
---
Follow itch.io on social networks
You can follow itch.io on Twitter at @itchio and on Facebook at http://facebook.com/itchiogames
---
Updated way to browse games
New itch.io browse page! Takes advantage of wide screens and shows a lot more relevant data about each game. Enjoy!
---
Sell files at different price points
Starting today itch.io now lets you apply a minimum price to individual files. For example you could offer your game at 5 dollars, and then if someone pays over 7 dollars they also get the game soundtrack! Another possibility is having your game be free, but any extra downloads have a minimum price. You can set file prices in the game edit page next to each file you have uploaded: When someone goes to buy your game they get an updated interface that lets them see what extras they'll currently get, and if they click on something not unlocked it will raise the payment price:
---
A new itch.io logo
itch.io now has a logo! I'm still rolling it out to the different pages, but you can find it on the homepage right now: http://itch.io/home
---
Referrers and share buttons
itch.io gets new features today: On the game analytics pages you can now see where your visitors are coming from: After downloading a game you can now share the game on various social networks:
---
Support for Java applets added
You can now host your Java games on itch.io . From the New Game/Edit Game page choose "Java Game". You'll have to upload a jar file, provide the dimensions of the applet and the class name of the entry point. Your game will be embedded directly in the page. Like other embedded games, you can take donations for your game if you have a payment account set up. Here's what it looks like: Enjoy!
---
Change what itch.io calls your project
I've been asked a handful of times if it's okay to upload things that aren't games to itch.io . (I've been asked about things like ebooks, tools, and visualizations). I've said yes, but one of the problems is that itch.io calls what you upload a "game". Starting today you can customize what itch.io calls what you are sharing/selling. You can find the "Custom Noun" setting on the game edit page, it looks something like this: Enjoy
---
New itch.io homepage!
I've just released a brand new homepage for itch.io. It should give visitors a better idea of what the site is capable of (along with looking a lot cooler). Enjoy! Link: New itch.io homepage!
---
More analytics and updated designs
I added some more detailed analytics and updated the designs of a couple pages last night. Check out the new logged in homepage page: The game list looks a lot nicer, and has links to the relevant edit and game pages. I've also included some statistics for total revenue, purchases, views, and downloads. I've also updated the "manage downloads" game page to now be the game analytics page. It's lets you see details about a specific game: Enjoy! http://itch.io
---
Browse Games
I slipped this feature out last week, but you can now browse games on itch.io. There aren't many yet but it should give you an idea of what other people are doing and help for discovering new games. I've also added a featured games section on the homepage. I picked a few games that looked nice and featured them. I've you've got a game that you want featured you should tell me! Featured: Browse: Link: Browse Games - itch.io
---
Flash games now supported
Time for another update, you can now host flash games on itch.io! Because it doesn't make sense to sell them like like a normal downloadable game, the SWF will be playable inside of your game page and players will be given the option to support the game by donating. Here's an example game page: http://arkeus.itch.io/antichromatic Uploading a flash game is easy! Just create an new game, or edit an existing one and select the Flash Game option as the kind of game. Then you just upload a SWF file and you're ready to go. Note: if you've happened to have uploaded a SWF file before this update, you'll have to delete the and re-upload it for the SWF to load correctly. Some changes were made in the upload system. Enjoy!
---
itch.io API
I've got some updates for itch.io today, the first is the itch.io API. It lets you embed a buy/download button into an existing webpage. itch.io will handle the transactions (with either PayPal or Amazon Payments) and the hosting of your games files. You just need to provide the website to install the button into! Read more on the documentation: http://itch.io/api And here's what it looks like in action: Link: itch.io API
---
Sell your game in more currencies!
Starting now you can sell your game in a handful of different currencies when using PayPal. All you need to do is head over to the user settings page and choose a currency. The checkout flow will then use the currency you chose: It's recommended to set the currency on itch.io to match your PayPal account so you can receive money without having to open up a separate balance. PayPal will automatically handle conversion to your currency when someone buys your game. Additionally, I've updated the FAQ with more information about the currencies and the recent addition of Amazon Payments. - Leaf
---
Amazon Payments
I've added a new payment provider for itch.io today! You can now receive money through Amazon Payments . Head over to the account settings page and click the "Link Amazon Payments" button. Follow directions on the following page to link your account. Now when someone goes to buy they will be presented with all of the payment options you support: Amazon Payments is only available for US customers and sellers. There is the same 10% itch.io fee along with the standard Amazon Payment fees. You can read about the Amazon's fees here: https://payments.amazon.com/sdui/sdui/helpTab/Checkout-by-Amazon/Creating-Managing-Your-Account/Amazon-Payments-Fees I'll be updating the FAQ shortly with detailed information. - Leaf
---
Brand new buy dialog
Say hello to the new buy lightbox. Just deployed, enjoy. Also unrelated, but I've set up a CDN, or content delivery network, for game images. This means that game images should load significantly faster! I've been getting a lot of great feedback and I've got a lot more features planned. Thanks everyone for all the support! - Leaf
---
itch.io FAQ
I wrote an FAQ with some of the questions people have been asking, along with some questions that I think people will want to know the answers to. Feel free to ask any question and I'll add them to the FAQ if they are relevant. - Leaf Link: itch.io FAQ
---
Updates to game analytics
Great news I've got another update. I added some analytics to game pages and downloads along with charts to your logged in homepage. Now you can see your game's activity over time. It's a little basic at the moment but now that I'm collecting the data I can add more sophisticated graphs in the future. Also because I've just started collecting this information, the charts will read 0 for the any date before today. - Leaf
---
First Updates!
Okay, along with this blog I also deployed some updates today: I replaced the game text editor with a rich text editor. (Previously was Markdown). You can also write pure HTML if you want by clicking the > button. All user accounts now get subdomains! No more ugly URLS for your games. For example, my game, X-Moon is now located at http://leafo.itch.io/x-moon In addition to the subdomains, it's now possible to configure the URL of your game on the edit page: It's now possible to delete games you no longer want You can find the button on the bottom right of the edit page. Lastly, I made the whole site a little prettier. I updated the layout slightly and added a nice font. Enjoy! - Leaf
---
Welcome
Welcome to the itch.io blog! itch.io lets you create a custom page where you can distribute your indie games. It lets you upload your game files and screenshots, customize the layout, and set a minimum purchase price. You can either give your games our for free to start selling them right away. I plan to use this blog to post updates to the site as I add new features and enhancements. You can find the site at http://itch.io Thanks, Leaf 
---
Page created: Fri, Mar 08, 2019 - 09:00 PM GMT